How would you like to live in a an old train car like this classic red caboose from 1909?
Marcia bought it in 1975 and turned it into a little vacation home. After a job loss and a divorce, she decided to move into it full time.
She says the first winter was tough without indoor plumbing or central heat. She had electricity, at least, but had to use space heaters to stay warm.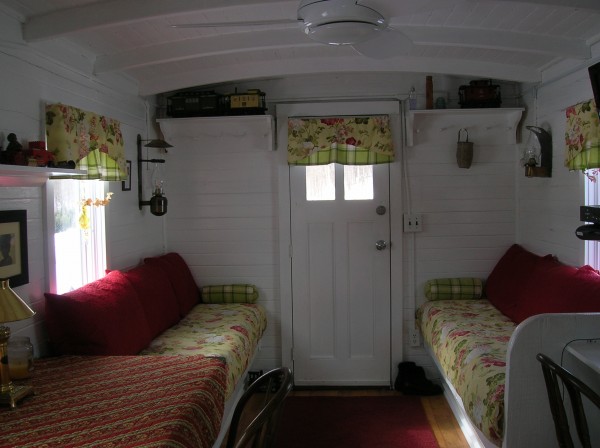 I'm always fascinated to see how people make tiny houses like this work.
She has since added heat, a bathroom, and indoor plumbing.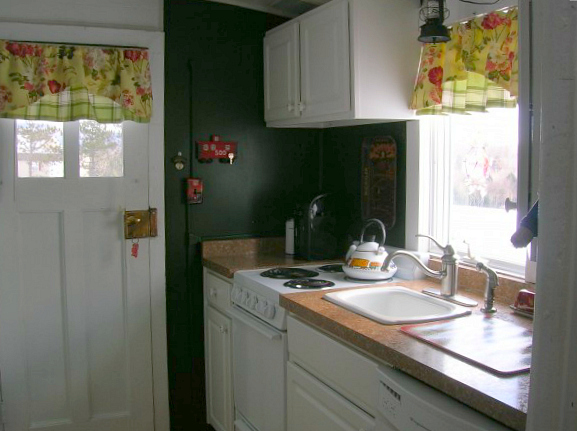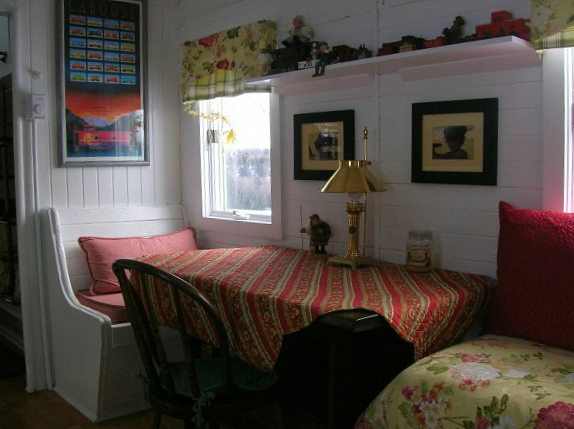 It sits on a 5-acre lot in Pennsylvania, so even though there isn't a lot of space inside, there is plenty outside.
Marcia added a deck to the back that functions as an outdoor room in better weather.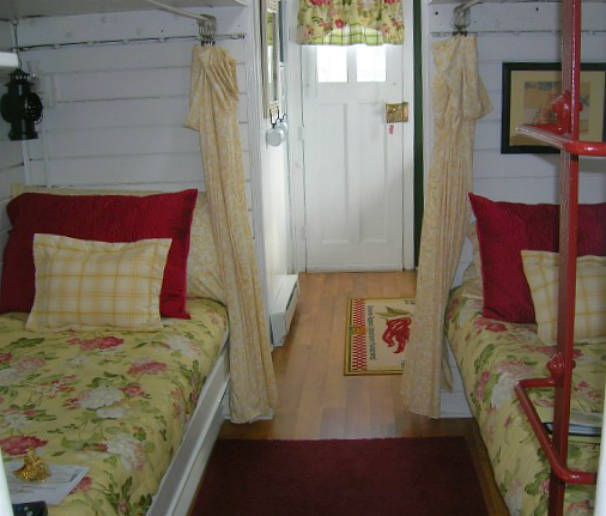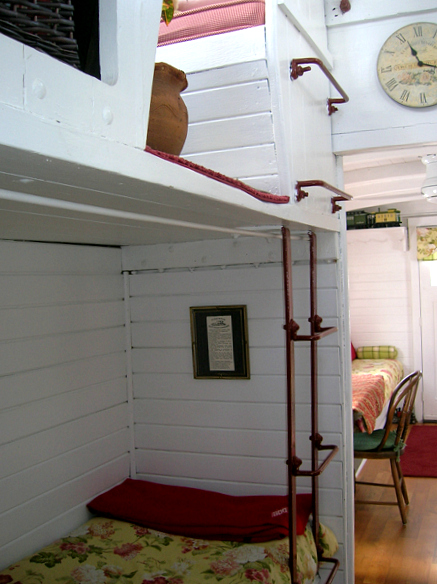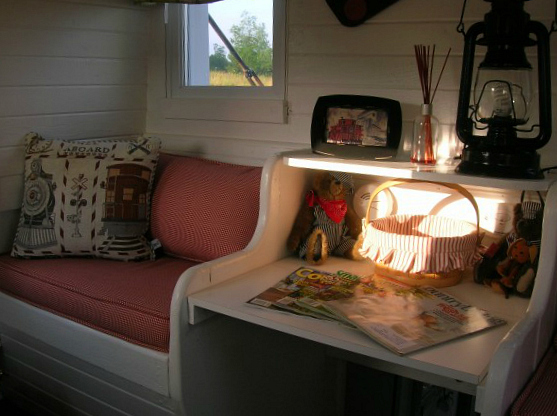 Thanks to Marcia for sharing it with us!

Visit Tiny House Blog to read more about her tiny home.