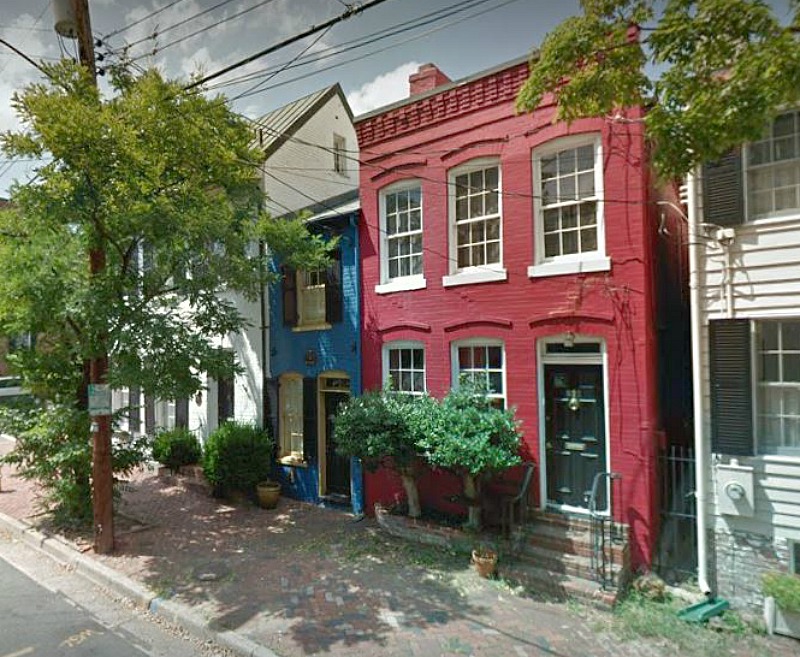 See that tiny blue house wedged in between the white and red ones? It was built in 1830 and is only 7 feet wide. Ripley's Believe It or Not named it the narrowest house in America.
The Hollensbury Spite House, as it's called, has two stories but only 325 square feet. The current owner purchased it for $135,000 in 1990, and real estate records show it hasn't been on the market since.
According to Realtor.com, it now has an estimated value of $560,000.

The Hollensbury Spite House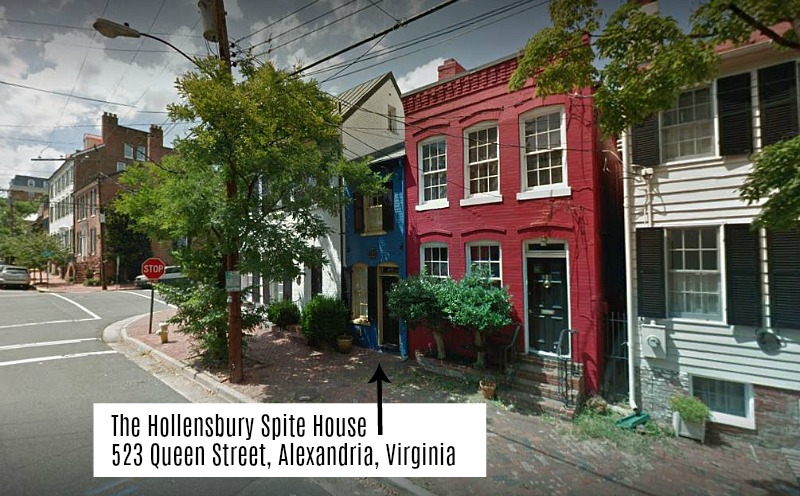 Structurally, it's more of an enclosed alley than a house — the brick walls of older houses on either side form the painted brick walls in the living room.
It's called the Spite House by some because John Hollensbury, the owner of one of the adjacent houses, built it in 1830 to keep horse-drawn wagons and loiterers out of his alley.
The home's current owner, Jack Sammis, was interviewed about it on Oprah and told her that back when it was still an alley, there "was walking traffic and also carriage traffic — if you look closely on the walls, you can see the indentations where the wagon wheels would brush up against the wall."
He says it was "quite a challenge" to make a kitchen work in the tiny space allotted. The kitchen has a freezer, fridge, four-burner stove, and an oven. There's also extra storage space under a bench seat and extra cabinets in the corner. They tucked a small microwave on a shelf under the stairs.
There's definitely a lot of family togetherness in the Spite House. They don't use this as their full-time residence, however, preferring to think of it as their "pied-a-terre."
The little blue Hollensbury Spite House is located at 523 Queen Street in Alexandria.

Take a video tour at Oprah.com. See how it looks today on Streetview.