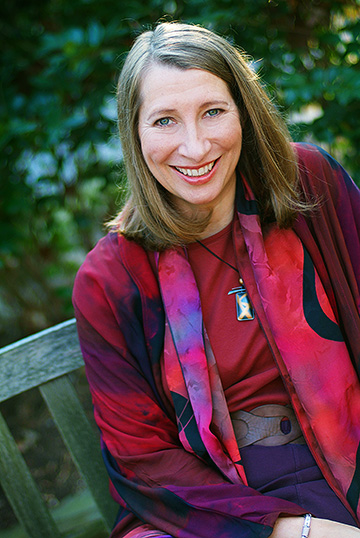 Well, it's been an exciting day here at Hooked on Houses. I just heard from Sarah Susanka, who writes the bestselling Not So Big House books.
She saw my interview with Dan McGinn, the author of House Lust, and has a few things she'd like to contribute to our discussion.
Read on to see what she has to say!
Note: There are Amazon affiliate links in this post that may earn me commission.


The Not So Big House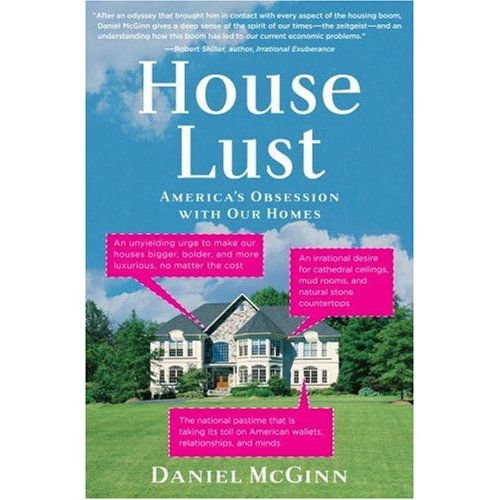 In yesterday's interview with the author of House Lust, I mentioned that I am a fan of Susanka's work and enjoyed the chapter in his book that included her.
In Chapter One of House Lust, called "Mine's Bigger Than Yours (How Square Footage Became the New Scorecard)," McGinn visited some Starter Castles in Maryland, interviewing their owners to see what, exactly, they do with all that space. (One woman, when asked how many bedrooms and baths her sprawling house has, is stumped for a minute, and has to stop to count!)
He wrote, "As these homes proliferated, a whole industry has risen up to draw attention to their alleged shortcomings. At the head of this movement stands Sarah Susanka."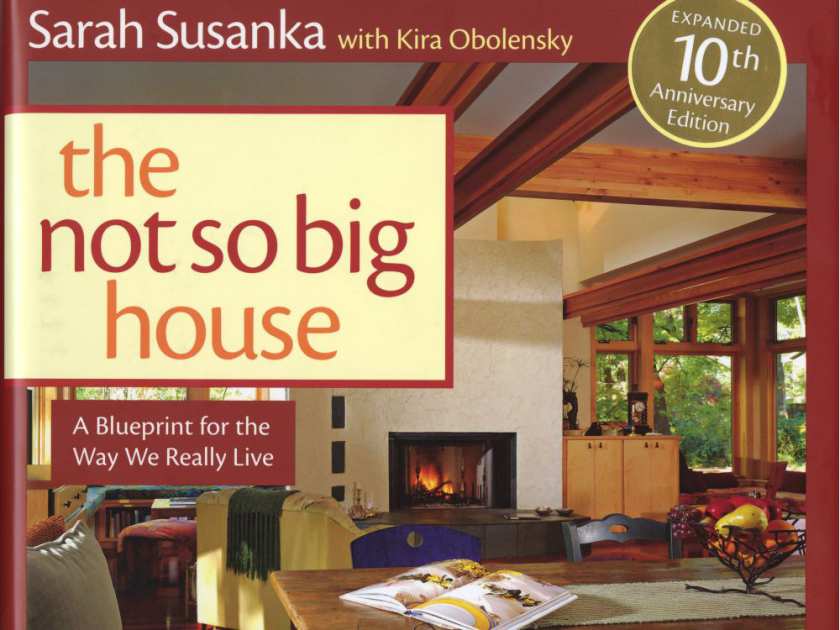 The Not So Big House Movement
In her 1998 book, The Not So Big House (Amazon affiliate link) Susanka challenged the notion that bigger is better: "More rooms, bigger spaces and vaulted ceilings do not necessarily give us what we need in a home. It's time for a different kind of house. A house that is more than square footage. A house with a floor plan inspired by our informal lifestyle instead of the way our grandparents lived."
McGinn took Susanka with him to look at a model home in a new development to get her thoughts (let's just say she wasn't impressed by what she saw, such as the brick facades with vinyl sides). In my interview with him, I asked whether he thought the end of the housing boom might finally change our"bigger is better" mentality and make people rediscover the value in smaller homes that are better built.
He responded that although he likes a lot of Susanka's theories, he's not sure if some of her "basic messages — that cathedral ceilings often don't make sense, that we'd be better off without formal dining rooms — really resonate with the masses yet."
I found Sarah Susanka's thoughts on the subject not only interesting, but inspiring. I think you will, too.


Sarah Susanka Responds:
As the author of the Not So Big House series, I have a bit more to contribute to this question.
People usually don't recognize that there are several rooms in their homes that rarely get used until it's pointed out to them. Suddenly a light bulb goes on as readers realize they've never actually sat in the formal living room, for example. Dining rooms often, though not always, meet a similar fate.
But Dan is right — until this realization is brought to their awareness, homeowners tend to want what everyone else seems to want more space, taller ceilings, etc. They want it because that's what they are taught to want. It's what our culture promotes as the American Dream.
I'm simply asking "What is YOUR dream?"
If that coincides with the American Dream then go for it. But there are a lot of people for whom that bigger house just isn't what they aspire to. They just don't know what the alternatives are.
I suggest to people, if you won't use a room, then don't build it!
Use the money instead for something that has meaning and value to YOU.
Increasingly people are doing just that, and are living in houses that fit them much better as a result. In the past ten years, since The Not So Big House first came out, I have seen a dramatic increase in the numbers of people who are interested in better design and a more comfortable house that's designed for the way they really live.
Although there is still a large percentage of the population that equates bigger with better, there are increasing numbers that want better but not bigger.
They're looking for a sense of "moreness" that's not related to size.
So what I describe is not so much about building smaller as it is about being better designed for today's lifestyles. That's the key, and I believe there is a distinct shift in attitude as people recognize there are alternatives to bigness alone.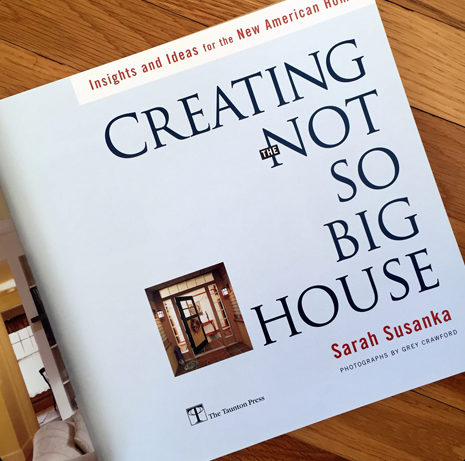 What I advocate is using the dollars you have available to secure a quality of design that will make your heart sing every day. That's what will swing the compass.
It won't happen overnight, but from my perspective at the center of this debate there's no question that there's more awareness of the tangible value and increased quality of life that results from tailoring a house to fit you like a glove rather than a sack.
I'm convinced that the future will be filled with houses that have a lot more to do with quality than with quantity. I hope I'm right!
Thanks to Sarah Susanka for taking the time to share her thoughts about Not So Big Houses with us!