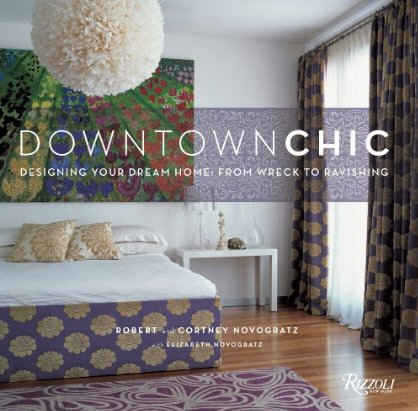 #1: Downtown Chic by Robert and Cortney Novogratz of Sixx Design
I was the kind of little girl who asked for books for Christmas instead of Barbies. I still get excited when there are books for me under the tree! One of the perks of blogging is that publishers sometimes send me books to review.
Last week I received a copy of Downtown Chic, written by the talented husband and wife design team from Sixx Design (a name inspired by their six children–a seventh has since arrived!). They discovered their love of renovating and designing when they bought their first home in downtown Manhattan–a crumbling townhouse that needed a total makeover.
Their book showcases their work with lots of big, beautiful photos. Downtown Chic would be the perfect gift for someone who likes modern, clean rooms that are still practical and comfortable for family life.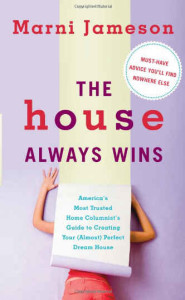 #2: The House Always Wins by Marni Jameson
Not only is The House Always Wins filled with helpful advice for the do-it-yourself decorator, but it's laugh-out-loud funny, too. My favorite combination!
Jameson covers topics like "Why Your House Will Never Look Like a Model" and "Cabinets are Like Cabernet: The More You Know, the More You Spend!"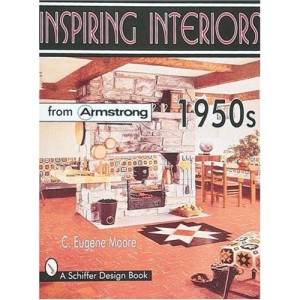 #3: Inspiring Interiors from the 1950s by C. Eugene Moore
I can't get enough of retro rooms, so I love books like these that reprint photos of what was considered good design in decades past. I got this one for Christmas last year, and it's really a kick to look through.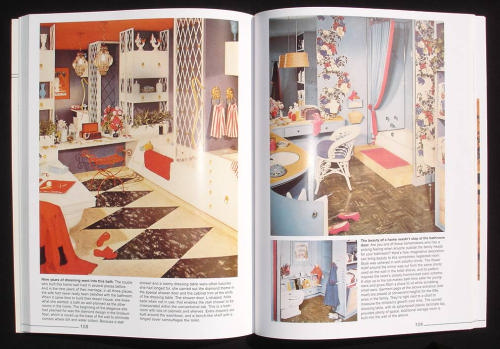 #4: Creating a Beautiful Home by Alexandra Stoddard
I was so inspired by this book when I was a newlywed decorating my first house that I must've read it a hundred times. The poor book is dog-eared now, with passages underlined and notes scribbled in the margins.
Stoddard gives refreshing advice like, "Do what seems right for you," and "Be as genuine as you can so that your possessions will move with you wherever your life brings you." Whenever I need a little inspiration and encouragement, this book always delivers for me.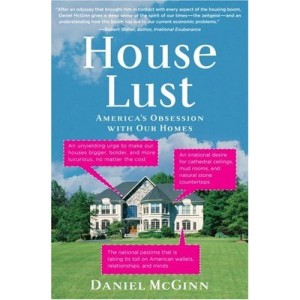 #5: House Lust: America's Obsession with Our Homes by Daniel McGinn
This is the book that changed my life. Changed. My. Life. I got it for Christmas in 2007 and couldn't put it down. Written by Newsweek writer Daniel McGinn, it's an entertaining investigation into America's fascination with real estate.
When I read House Lust, I realized I wasn't the only person who is slightly obsessed with houses. When I finished the book, I said out loud, "I'm totally hooked on houses. I should start a blog about that!" And so I did.
What are your favorite "house books"?