Note: This post contains affiliate links that may earn me a commission but won't change the price.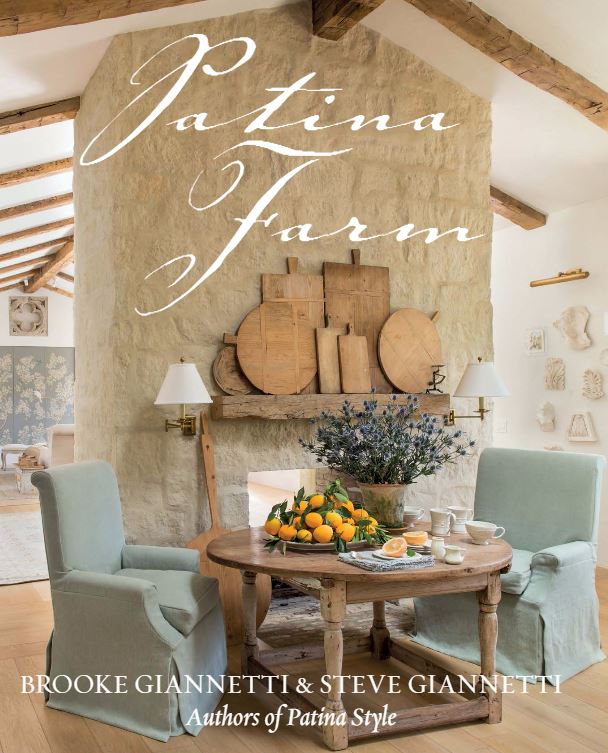 I was excited to see that Brooke and Steve Giannetti have a new book coming out called Patina Farm. You may know Brooke from her lovely blog Velvet & Linen, and Steve as an architect who has designed some amazing houses, including Lady Gaga's.
Patina Farm is the one they built for themselves in Ojai, California, and it's pretty dreamy. Take a look…

Patina Farm
Back in 2011, when Patina Farm was still just a dream, Brooke wrote on her blog:
Steve and I have always had a dream of living on a farm when we retire. The farm would include gardens and animals and room for an art studio. Unfortunately we never thought we'd be able to afford it. Then we discovered Ojai. Not only is Ojai beautiful, but the land is a great deal cheaper than the property in the neighborhood where we live now.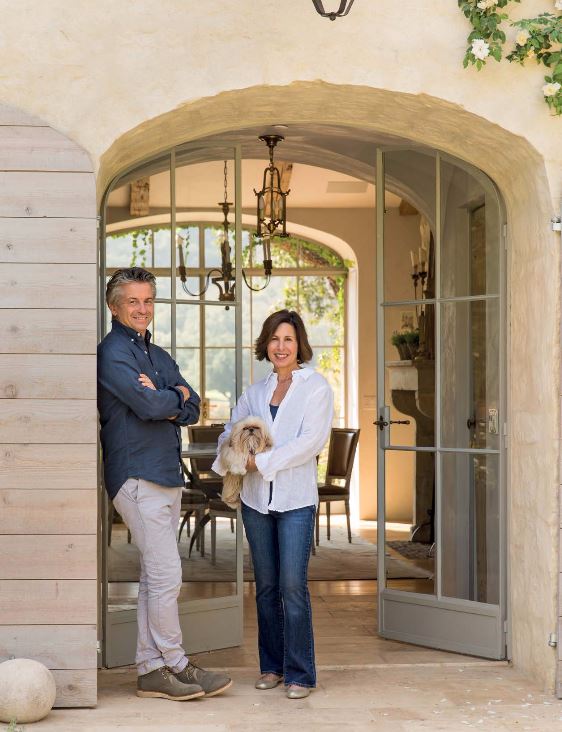 When they found the perfect property, Steve drew a sketch of the house he wanted to build on it: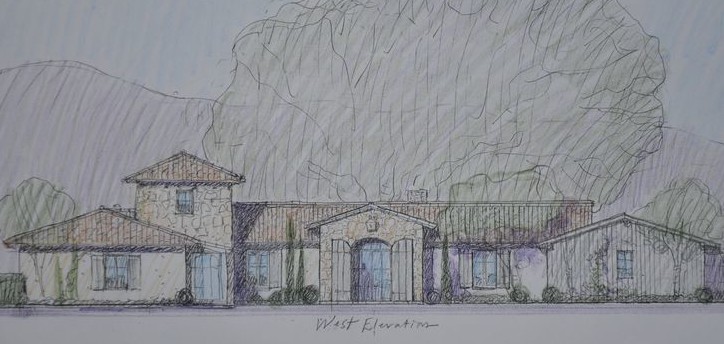 Patina Farm Today: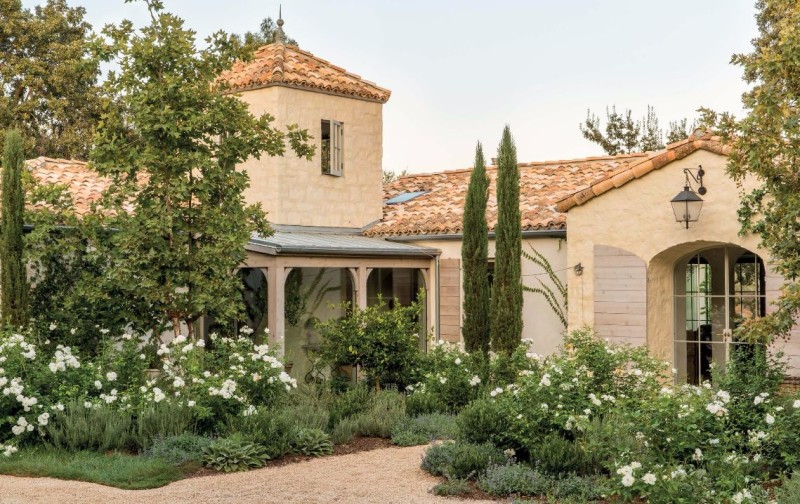 They wanted to create a "European farm house with a bit of a modern twist."
It was amazing to follow their journey on Brooke's blog and see it evolve from sketches to reality.
Steve and Brooke's first book was a bestseller called Patina Style (Amazon affiliate link).
An early sketch Steve made of the kitchen he wanted to build:
The Kitchen Today:
The sketch reminded me of the Practical Magic kitchen with the vaulted and beamed ceilings and dramatic central range, but the reality is much lighter and brighter with a totally different vibe.
The book isn't just about the house. It's about creating gardens and space for animals, too.
They share the farm with "3 dogs, 3 mini goats, 2 mini donkeys, 12 chickens, and a house bunny."
They've worked on houses belonging to celebs like Barbra Streisand, Anna Paquin, and Lady Gaga:
*UPDATE*
A few months after I wrote this post I came across an old one I'd written in 2011 about a house designed by Steve Giannetti in Broad Beach, California, and I realized it looked very familiar.
It took me a minute to realize why it was ringing a (very loud) bell in my head. Then I realized: the exterior looked just like the house on Netflix's hit show "Grace and Frankie." When I compared the real interiors to the set photos, I couldn't believe how similar they were.
It turns out they used the exterior of the house for the show and modeled the interiors after the real thing. Pretty darn cool! 🙂
If you love that beach house, too, then take a look at the post I wrote about it, comparing the (real) house he designed and how they recreated the rooms on the "Grace and Frankie" set:
I had a chance to read Patina Farm online but can't wait to get my hands on the hard copy. (Patina Style is sitting on my coffee table, waiting for its companion!) These beautiful farm photos were taken by Lisa Romerein. Visit Velvet & Linen to learn more about them and their farm! 🙂

(Visited 91 times, 8 visits today)