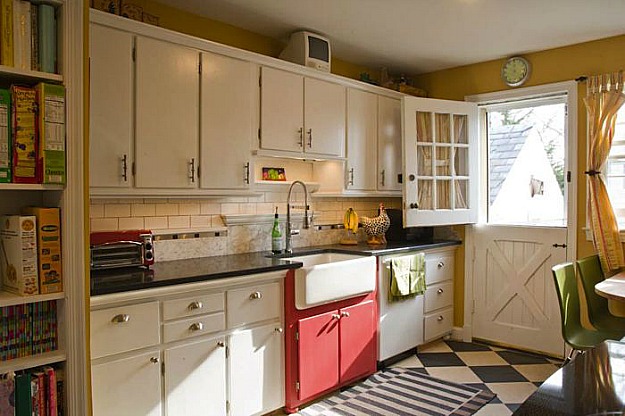 Welcome to Amy Stacy's kitchen in her 1938 Cape Cod.
She writes, "I am an architect and design kitchens all the time. When it came to my own house I combined all of my favorite things in one room–black & white flooring, marble, industrial-style fittings, retro details. I have three kids and a crazy busy life, and this room is the heart of our house."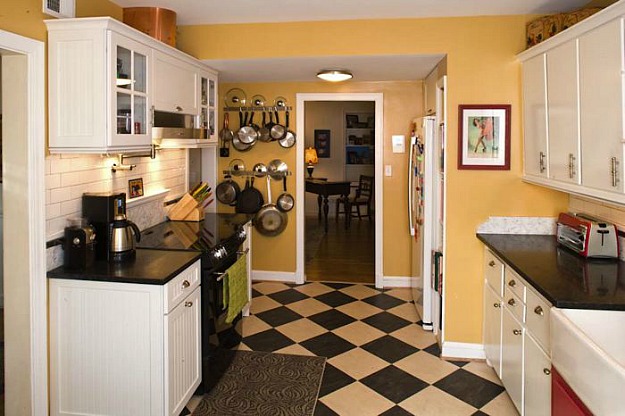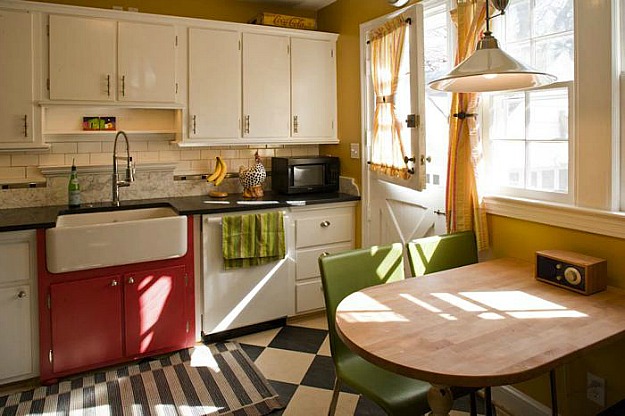 Check out her website at Stacy Studio and her Facebook page for more photos.