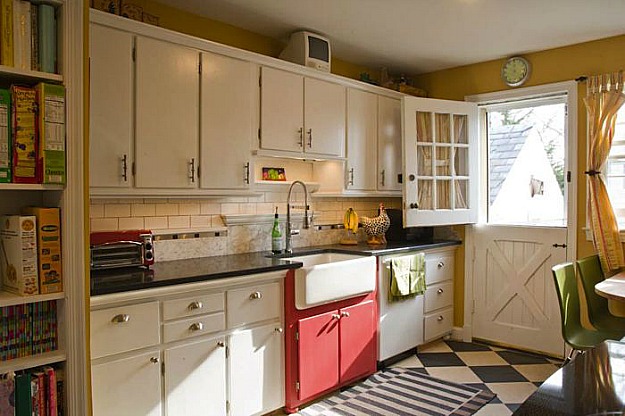 Welcome to Amy Stacy's kitchen in her 1938 Cape Cod. She writes, "I am an architect and design kitchens all the time. When it came to my own house I combined all of my favorite things in one room–black & white flooring, marble, industrial-style fittings, retro details. I have three kids and a crazy busy life, and this room is the heart of our house."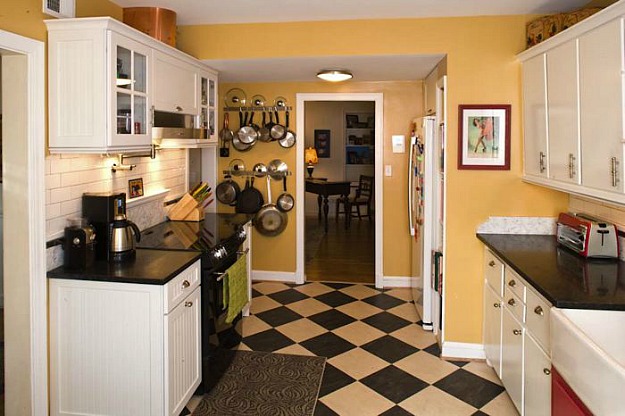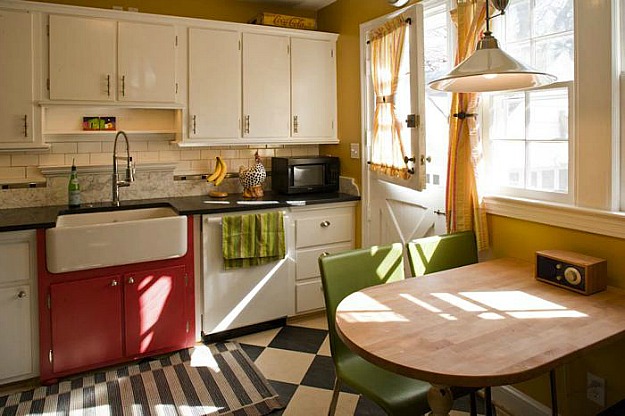 What a cheery space–and gotta love a Dutch door. Thanks, Amy! You can check out her website at Stacy Studio and her Facebook page for more photos.
See More "Hooked on Your Kitchens" Contest Entries: Kitchen Stories.
This is one of the entries submitted for my "Hooked on Your Kitchens" Contest. We'll vote later, but I'm trying to feature as many of my readers' rooms as possible. One rule: keep the comments positive and polite, please. Thanks!

(Visited 1 times, 1 visits today)