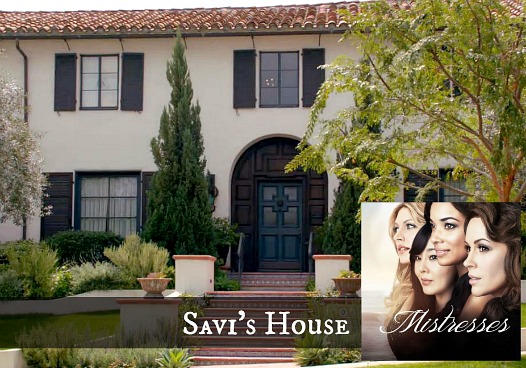 Alyssa Milano plays Savi on the new ABC show Mistresses, and I'm just a little bit obsessed with her kitchen.
Judging by all the emails I've gotten from you guys about it, I'm not the only one!
All the sets on the show are pretty great, but hers is my favorite. Let's take a closer look at it.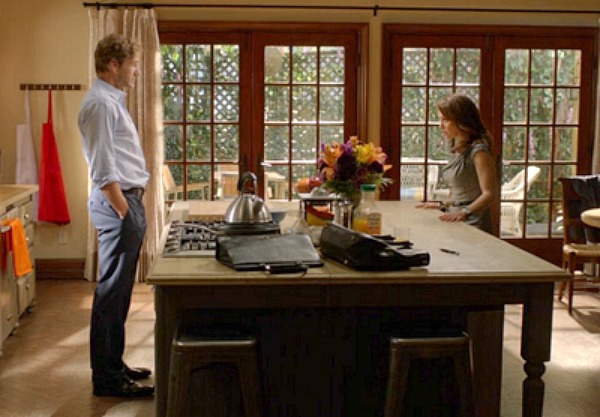 Savi's an attorney and her hunky Australian husband Harry is a chef.
We've seen their bedroom and bathroom, but most of the scenes take place in Savi's (huge) kitchen.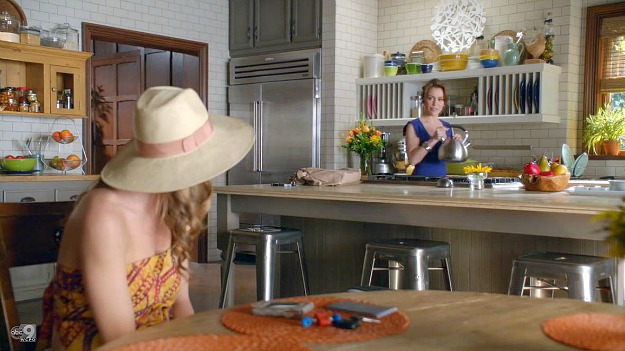 I love the mix of painted and wood cabinets.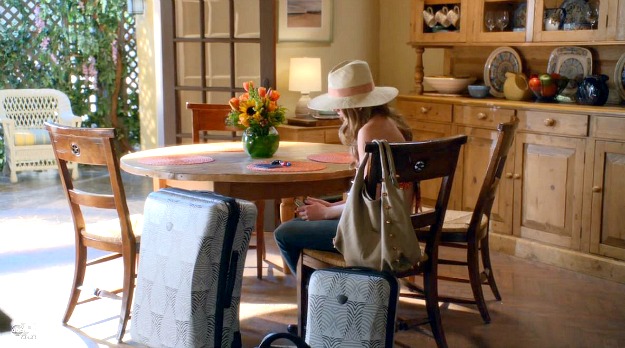 The double French doors that always seem to be open to the
pool and gardens outside don't hurt, either.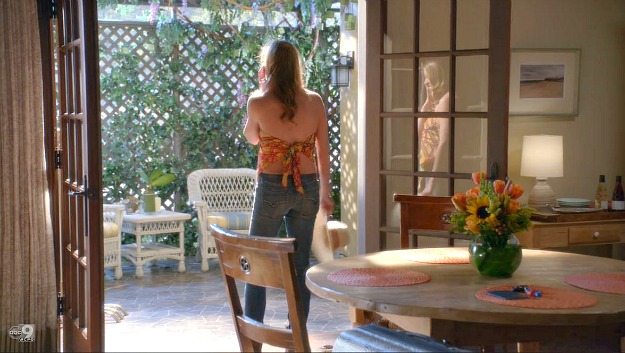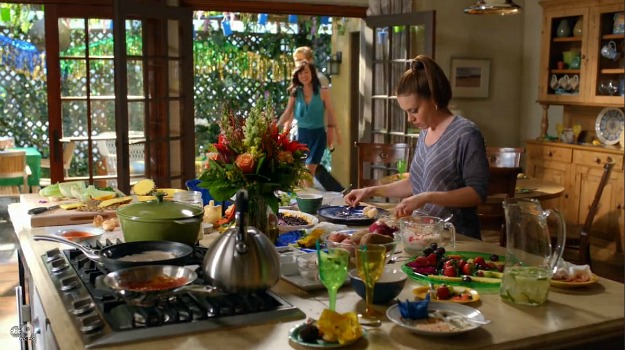 The show is based on a British series that I spent the summer watching on Netflix and Hulu (Netflix only has Season 1, but you can watch 2 and 3 on Hulu).
It's a little darker than the American one.
I like that they're not following the original plot too closely, so we can still be surprised by some of the twists and turns.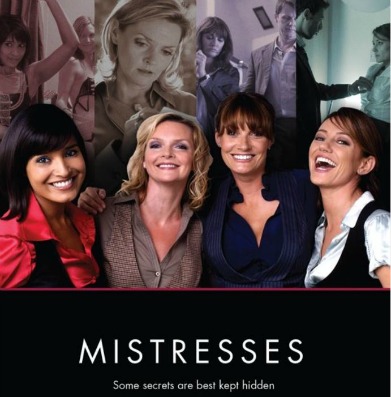 In the original, the Savi and Joss characters aren't sisters. They're just friends (and their names are Siobhan and Jessica). Making them sisters added some interesting complexities to their relationship the British series didn't have.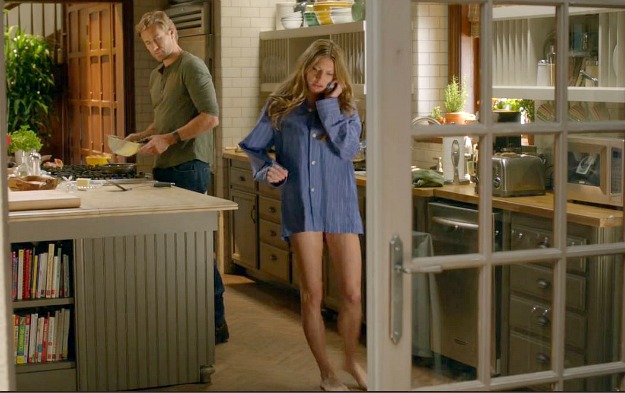 I went on a tour of older homes in our city years ago and saw a lot of original floor-to-ceiling subway tile like this.
At the time it seemed so strange to me to see entire kitchens tiled — including, in some instances, the ceilings.
But now it's a trend we're seeing it in newer houses, too.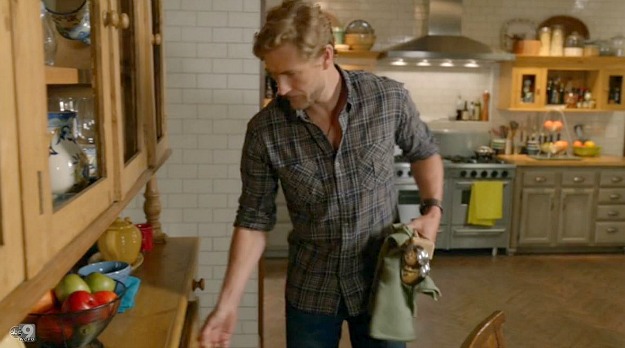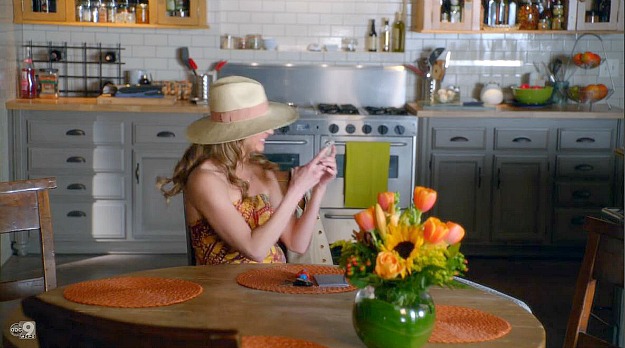 Various wood types and tones are used in the kitchen, from dark to medium to light.
It gives the room a more "created over time" effect than if it all matched.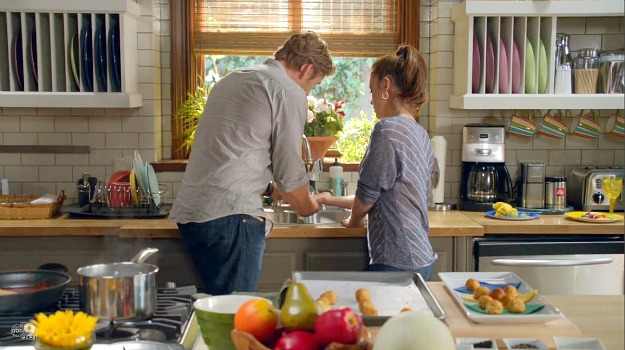 One thing I'm not crazy about in the room: the window treatments.
I'd love to see some with a little more pattern or color to them.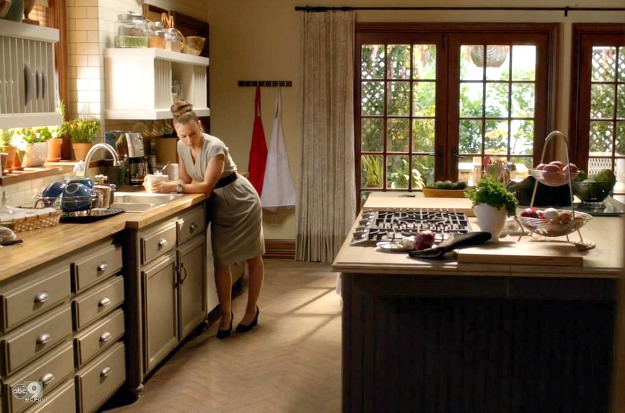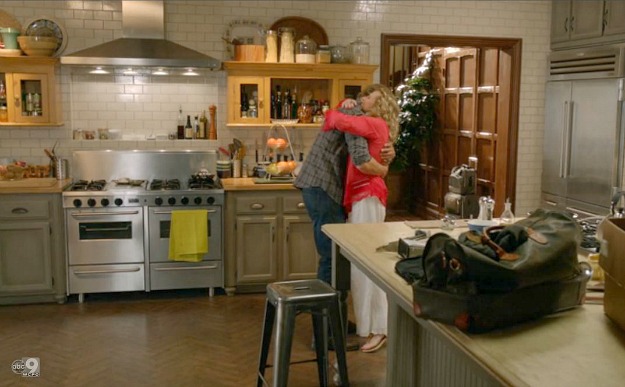 What are some of the TV-show kitchens you've been distracted by lately?

Is anyone else watching the show and loving the sets? There's a new episode airing tonight and

you can watch older ones online at ABC.com.