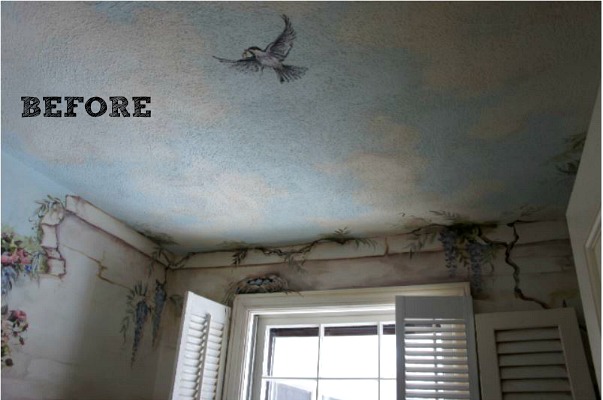 Jess says that when they moved into their house, the half-bath/laundry room was "so bad we just had to laugh about it."
The mural on the walls extended all the way to the ceiling, complete with blue skies and birds, which, while well painted, weren't really their style.

Updating a Half Bath with Laundry Closet

The laundry closet in the bathroom was pretty stark and basic,
so it was due for an overhaul, too: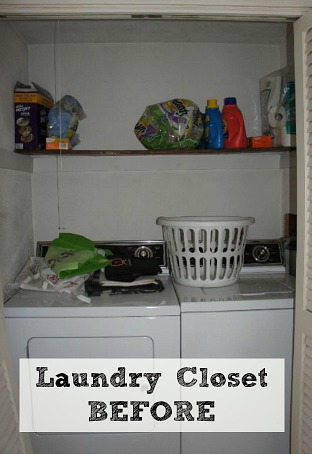 She says, "After 1 1/2 years of laughing about it, we decided we had to do something. We hired L&M Construction to tear this room apart and help create my vision for the space. They removed the flooring, frame for the laundry closet, sink, toilet, and light fixtures, and then put up some new drywall and a new ceiling."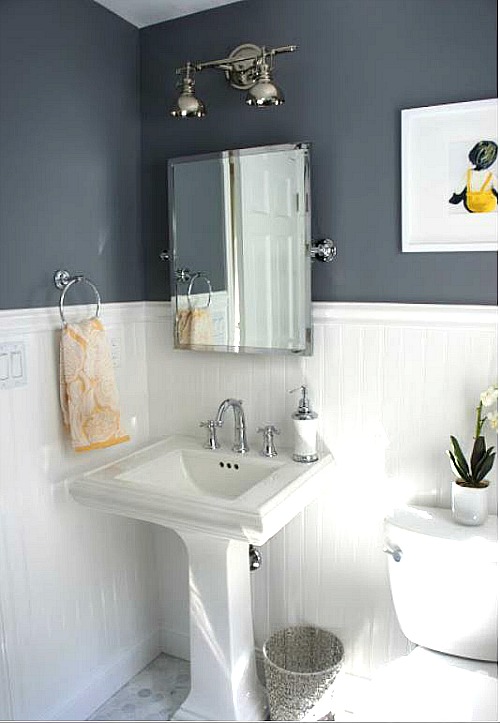 "We had new Carrara marble hexagon floors installed, as well as a new pedestal sink and beadboard."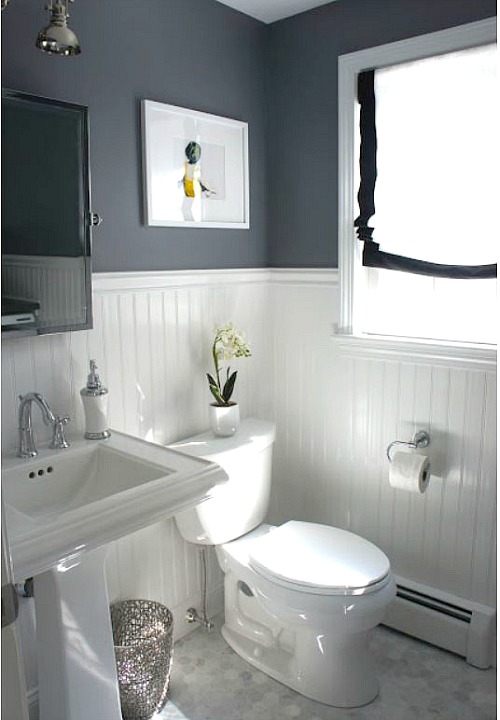 Here's how the laundry looks with new cabinets and a counter across the washer and dryer: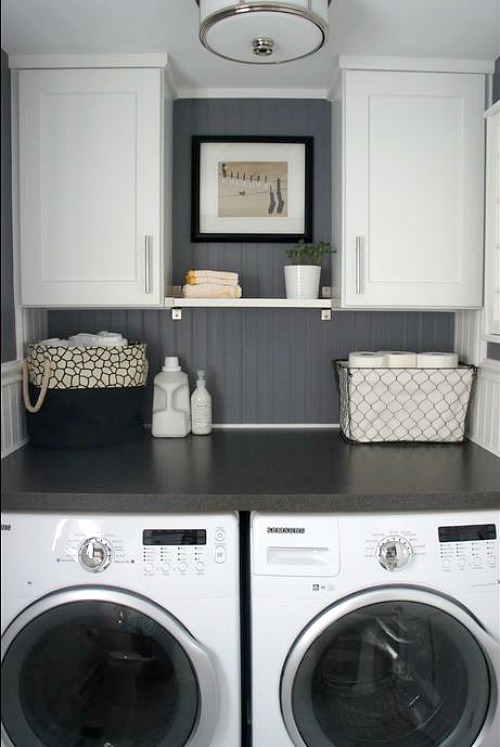 She says, "I am so happy with how this little room turned out."

Thanks to Jess for sharing the remodel with us.

Visit her blog Home with Baxter to learn more.