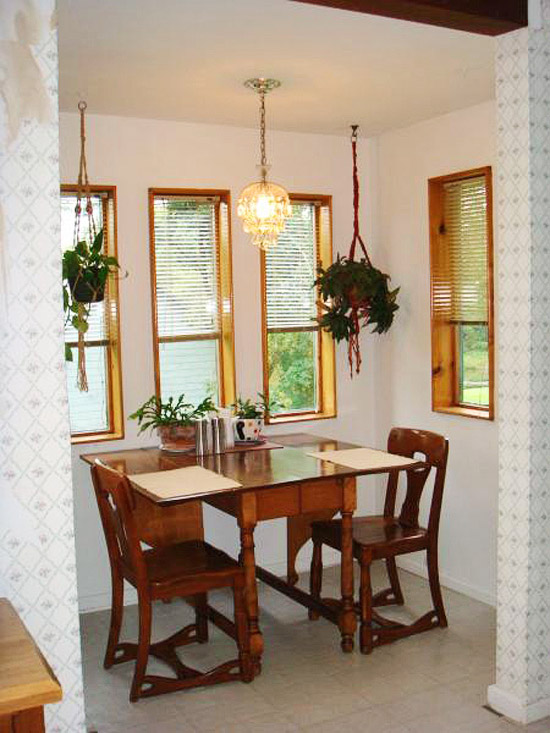 One thing I like about Better Homes & Gardens is that it's one of the more "realistic" shelter magazines out there. This small kitchen makeover that they featured is a good example.
It's in a 1935 Cape-style cottage in upstate New York, and as you can see by the photo above, its beginnings were humble:
My favorite part of the makeover has to be the breakfast nook. It was stuck in 1975 before. Here's how it looks now: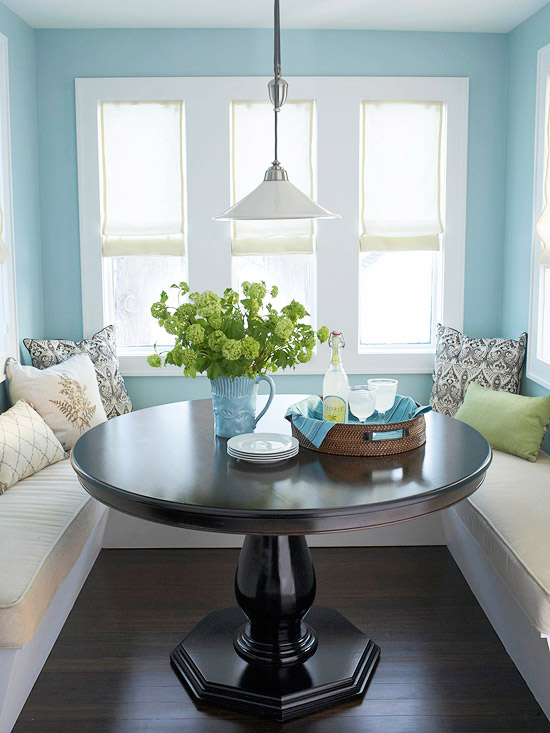 It's amazing what a difference it made when they added trim around those skinny windows and painted them white.
Photo credit: Bryan McKay.