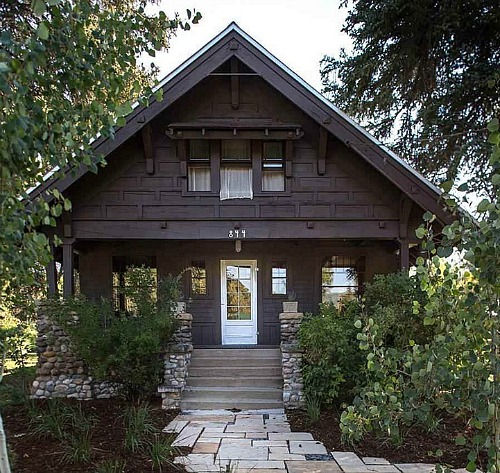 This is the historic Werner family home in Old Town Steamboat Springs, a skiing community in Colorado.
It's a rustic Craftsman-style home built in 1920 overlooking Soda Creek, and it's on the market now.
Take a look!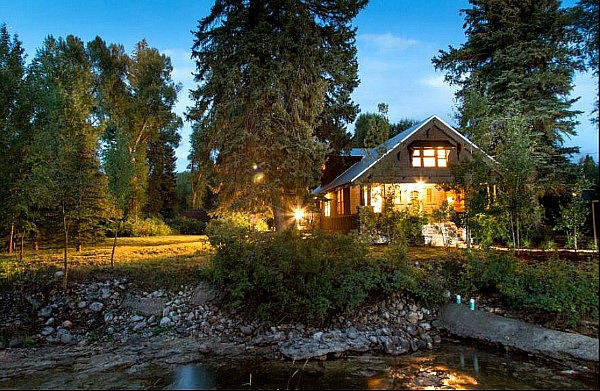 The Werners were considered the "first family of skiing" in Steamboat Springs.
Werner family friend Barb Shipley says, "They kind of put the United States on the map with Alpine ski racing." Their home became the hub for the local skiing community.
Their son Buddy Werner was in three Olympics and made the cover of Sports Illustrated:
He tragically died in an avalanche at the age of 28, shortly after retiring from skiing.
Storm Mountain in Steamboat was renamed Mount Werner in his honor.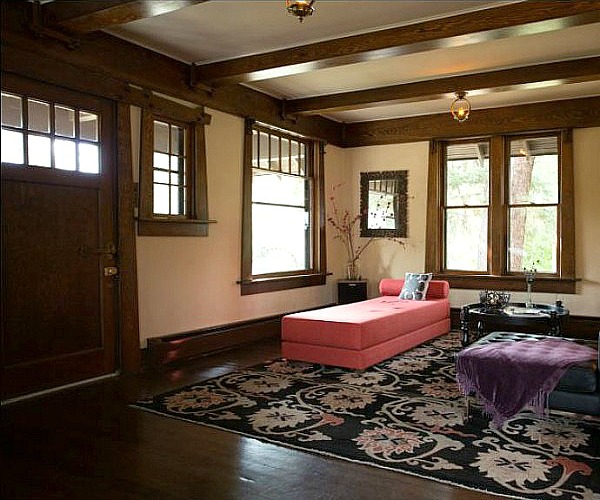 The woodwork in this house is amazing.
The listing says, "Original wood floors, block wood trim and Craftsman-style timber-framing throughout."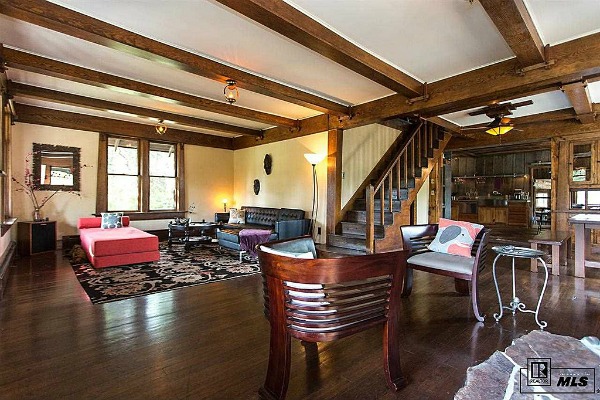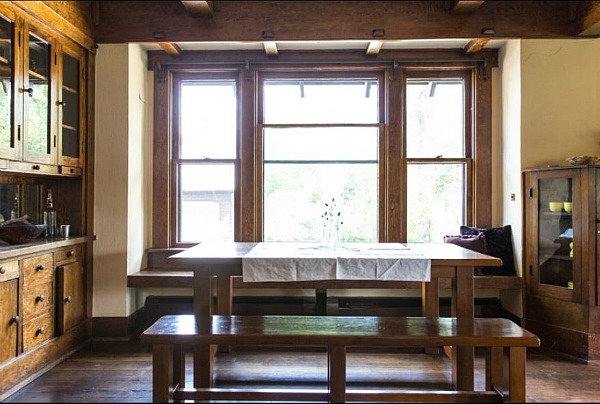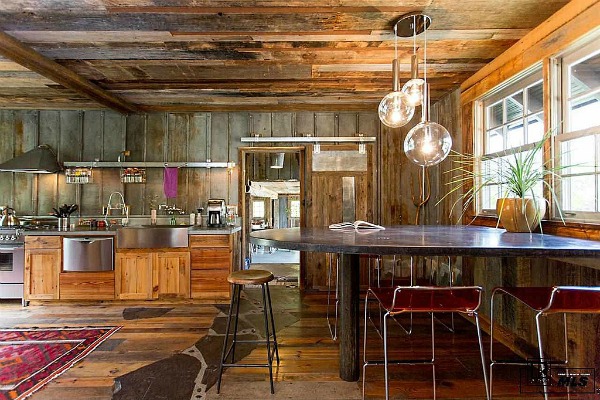 The kitchen is a mix of modern and rustic with concrete countertops and an exposed lathe wall and wood trim:
"Reclaimed wood, repurposed materials and meandering inlaid river rock details continue the story of times past."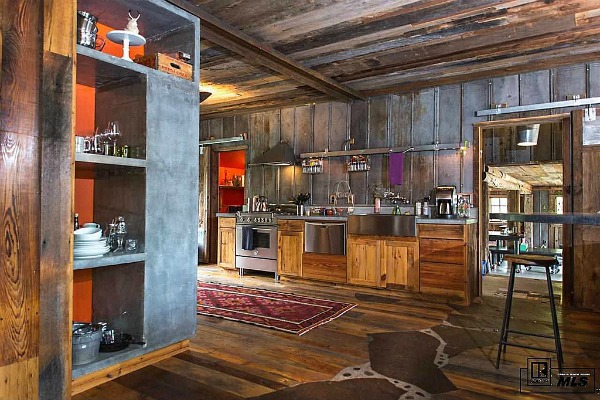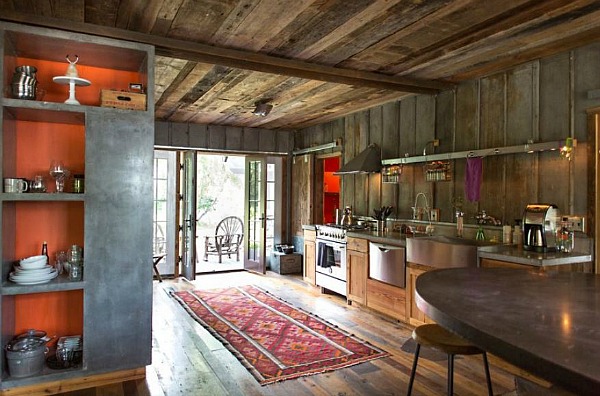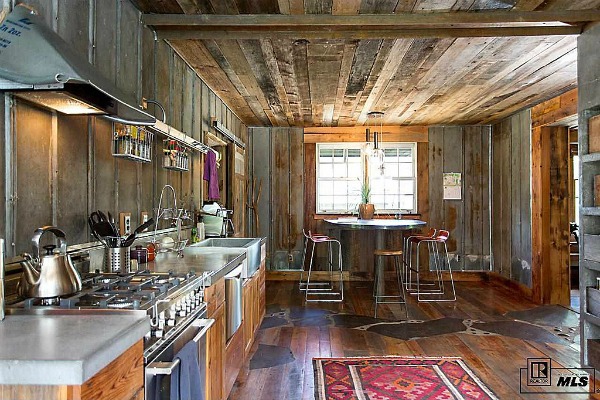 The house has 3 bedrooms, 2 baths, and 3,577 square feet.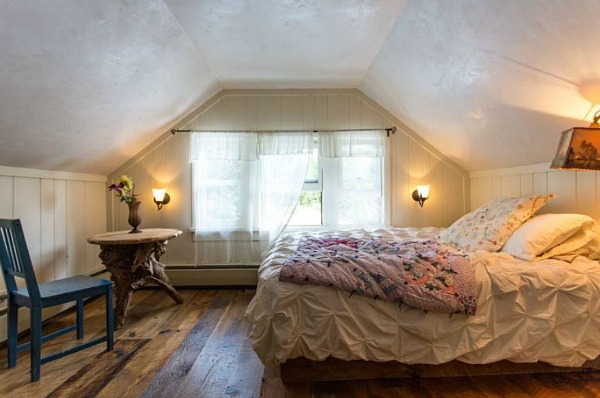 This large rock fireplace was built by famed Norwegian skiier Carl Howelsen: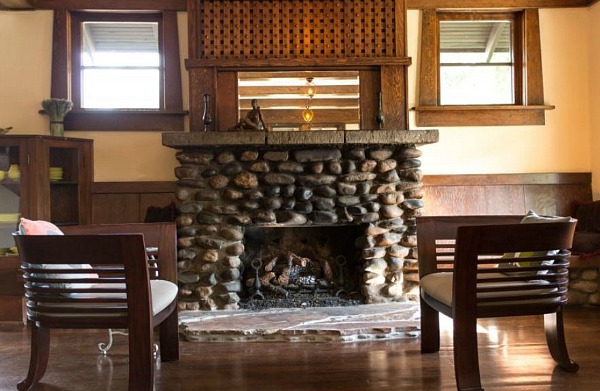 Before Howelsen arrived in Steamboat in 1913, skiing was just a practical means of getting around during Colorado's long winters. He introduced sports like ski jumping and cross-country competitions. When he wasn't skiing, he worked as a mason and bricklayer in town. (Colorado Ski History.)
Barb Shipley says that many famous people have visited this house over the decades, including former President Gerald Ford:
"This was the heartbeat of the valley for 50 years. Above all, this house represents Western hospitality that Steamboat has become so well known for. Whoever gets this house, make sure you're a good cook!"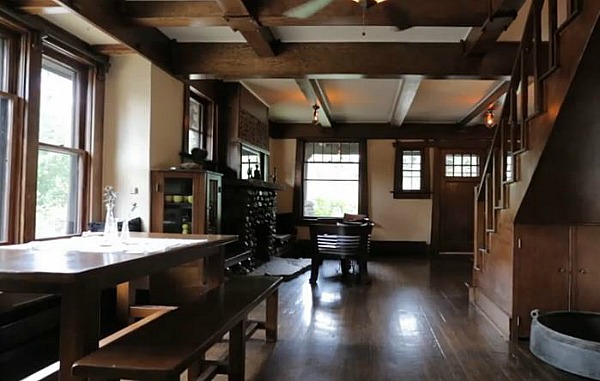 The property is "lined with mature pines, aspen and blue spruce, creating a secluded oasis right in town, and it's as warm and inviting as when Hazie Werner lived there."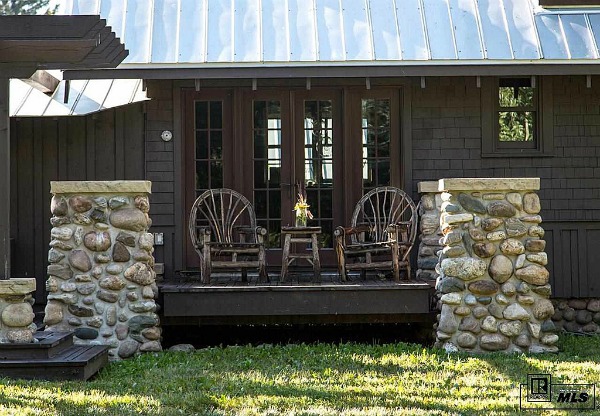 Thanks to real estate agent Charlie Dresen for telling me about it.
Asking price is $1.595 million. For more photos and information,

check the listing with Charlie Dresen of Prudential Realty and take the video tour.