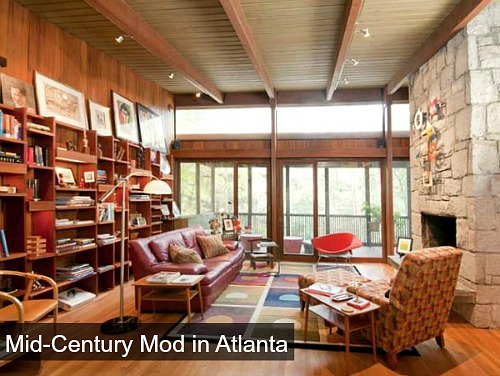 This MCM ranch was built in 1956 and is an "Urban sanctuary located on a nature preserve in the heart of the city. Enjoy the bubbling waterfall and zen garden while relaxing on your expansive screened in deck."
The house was featured in Atomic Ranch magazine.
It's on the market for $650,000 — take a look.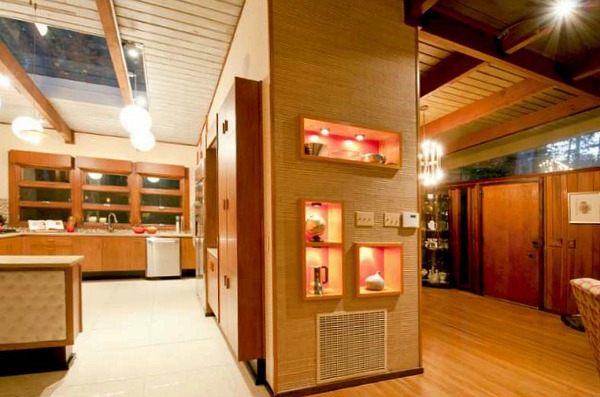 The builder/owner was Jerome Drown, a professional photographer for Southern Living magazine who was a nature lover and conservationist. He allowed only native plants of the Southeast on his one-acre property.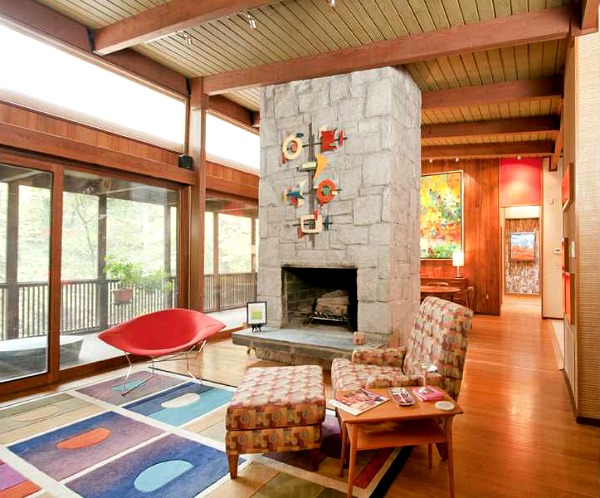 According to the listing, "The house was designed by a Georgia Tech architecture professor and can be considered ahead of its time in an architecturally traditional city like Atlanta." It was inspired by Frank Lloyd Wright's work.
The original intercom system is still in place — and still works. (I always wished we had one of those when I was a kid!)
The house has 3 bedrooms, 3 baths, and 3,000 square feet.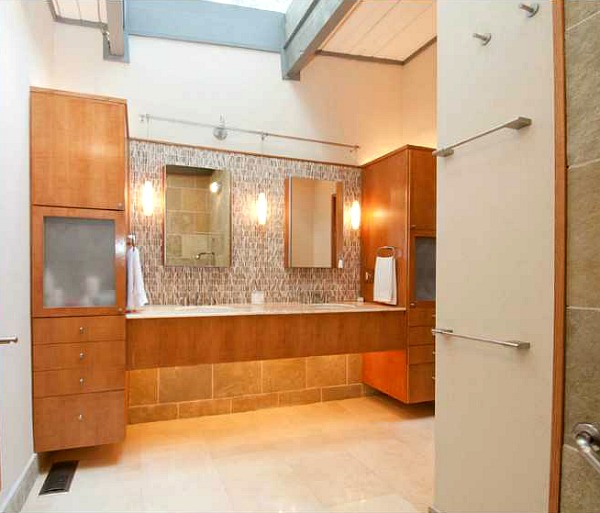 There are so many built-ins in this house, it's crazy.
Those are the kinds of details I love to see.
Can't you picture Don Draper from Mad Men fixing himself a drink here?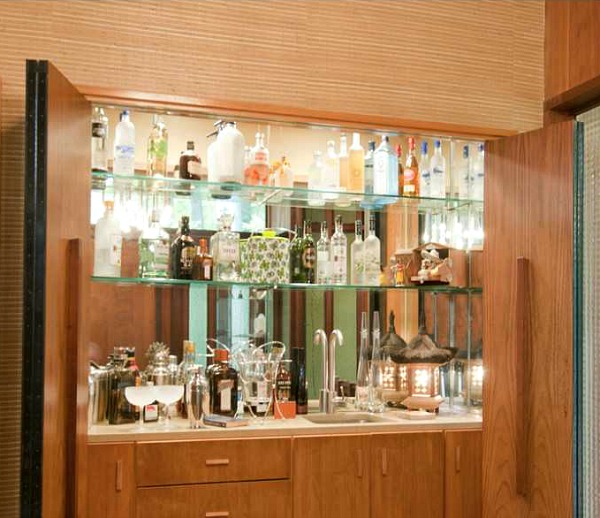 "Soaring tongue and groove ceilings, walls of windows and HUGE skylights create a peaceful and serene living environment."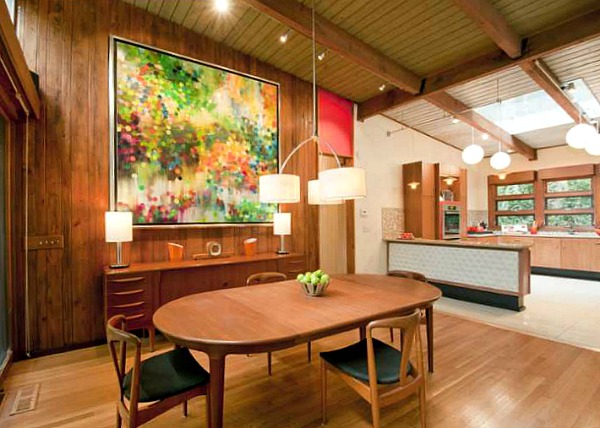 "The stunning renovated kitchen features terrazzo tile floors, quartz countertops, high-end appliances and beautiful custom cabinetry that matches the other architectural elements of the home."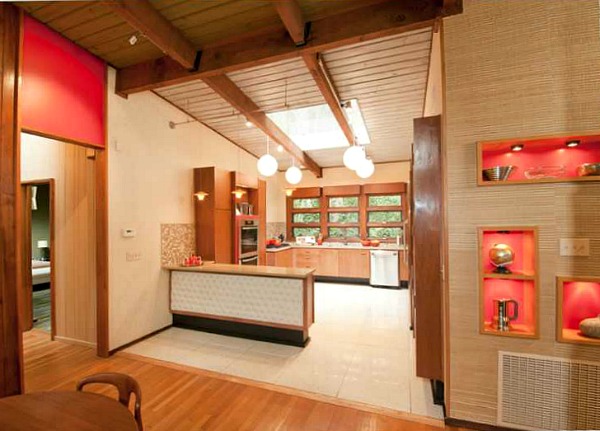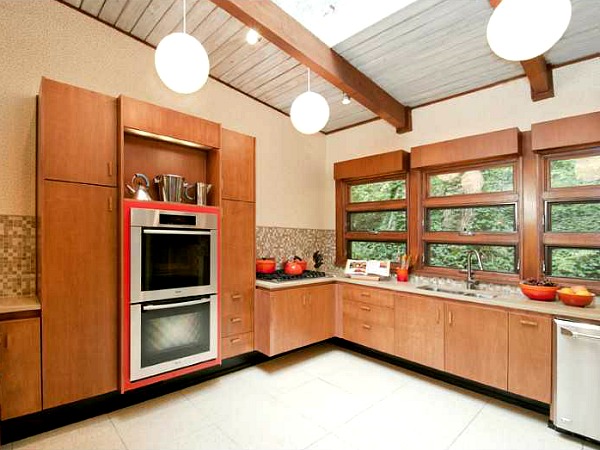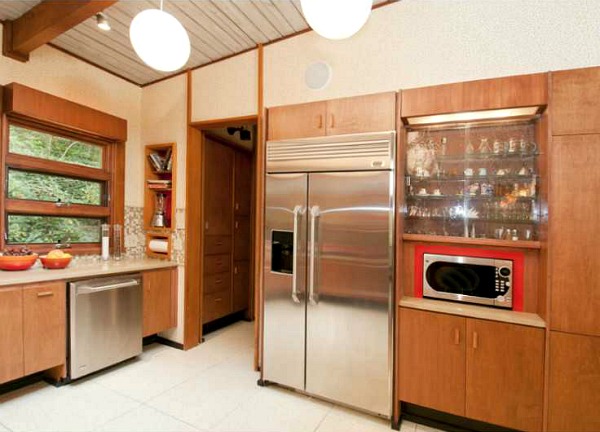 With the bookshelves and the stone fireplace in the living room,
this looks like a cozy reading spot: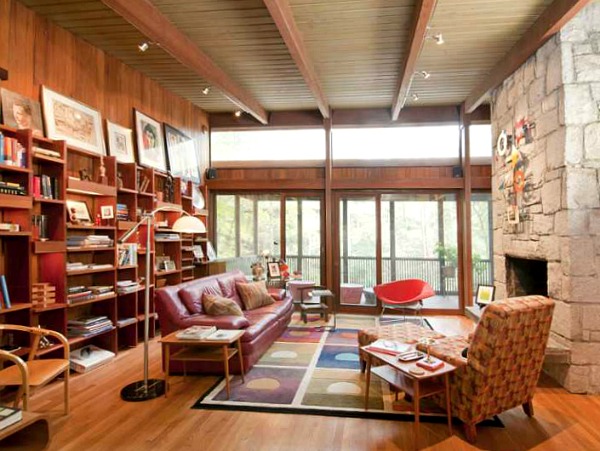 A large screened porch across the back of the house takes advantage of the wooded view: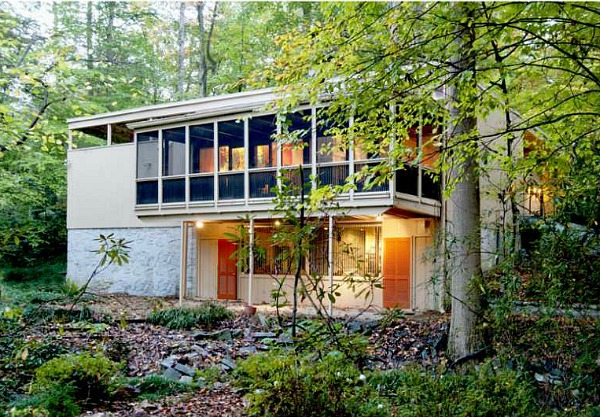 Photos provided by the listing agent.