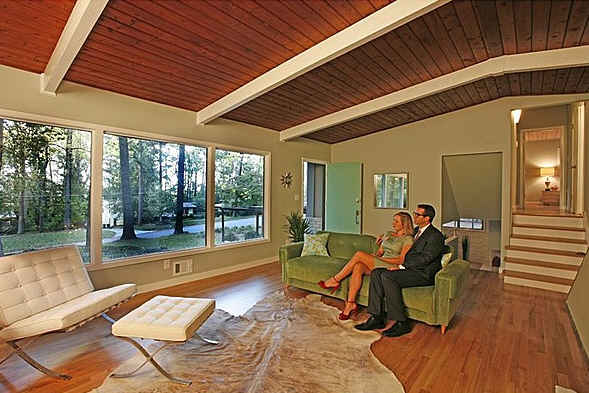 The staging for this cool mid-century modern house in Georgia seems to have been inspired by Don and Betty Draper.
Take a look and you'll see what I mean!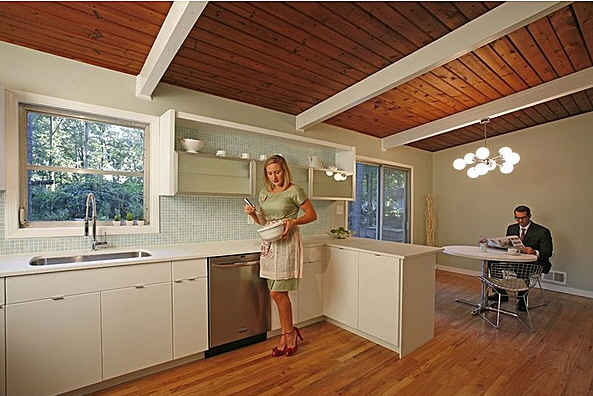 The listing says, "Welcome to our mid-century home, built in 1960. It has 4 bedrooms, 2.5 baths, and a $300,000 listing price. One of our favorite things to do is to sit on the sofa and look out our big picture window in the living room."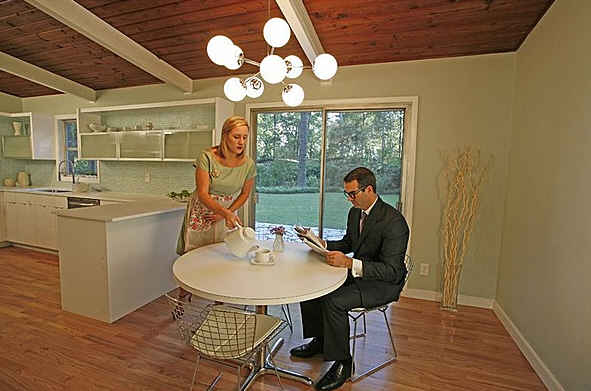 Is that Sterling Cooper calling? I hope Don doesn't have to "work late" again.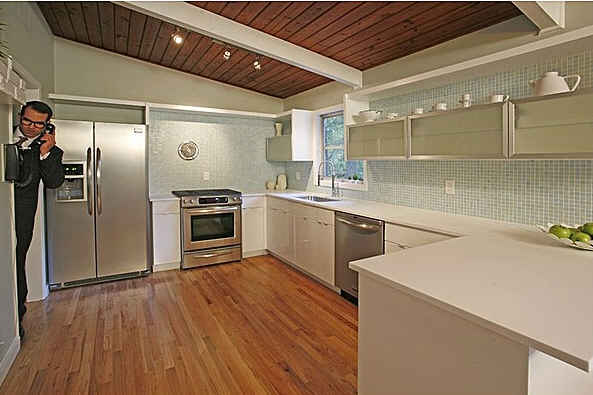 He sure spends a lot of time on the phone…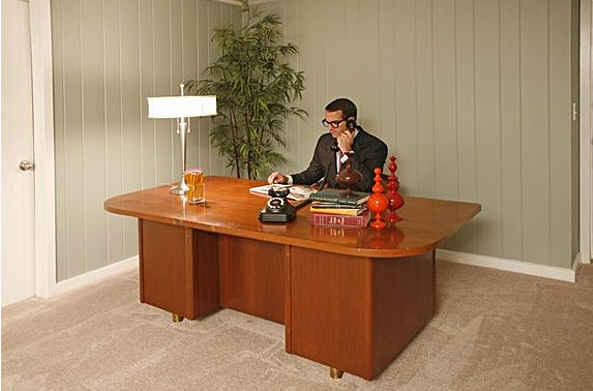 Betty looks a little fed up with it.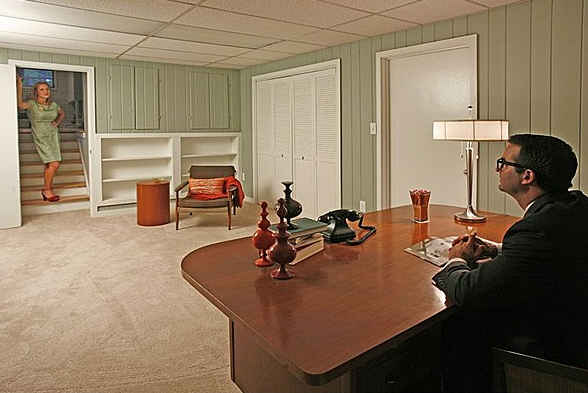 I love the ceilings and those huge windows. Also love that she's vacuuming that small skin rug in a dress, an apron, and heels!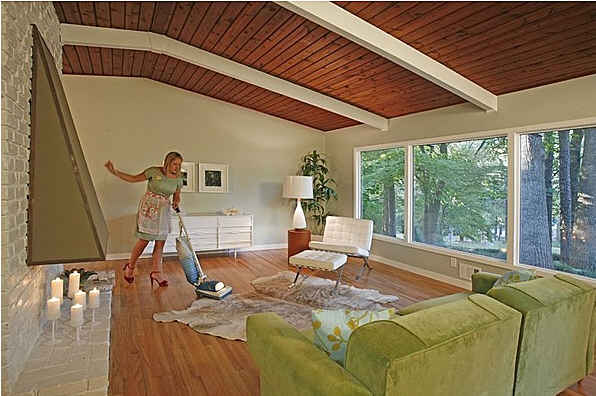 Real estate agent Vanessa Reilly tells me that's her playing Betty and her boyfriend playing Don.

She writes, "We actually renovate Mid-Century Modern homes here in a wonderful MCM neighborhood

called Northcrest and this was one was one of our favorites."