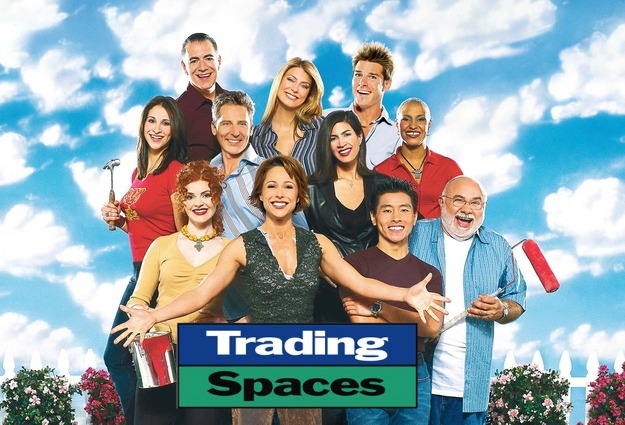 Who remembers when "Trading Spaces" had designers wrecking up innocent houses every week for laughs and entertainment?
Okay, sometimes the makeovers turned out okay. But there were others when designers like Hildi Santo-Tomás pulled some pretty crazy stunts.
This was one of her particularly memorable ones…

Hay, Are You Sure That's a Good Idea, Hildi?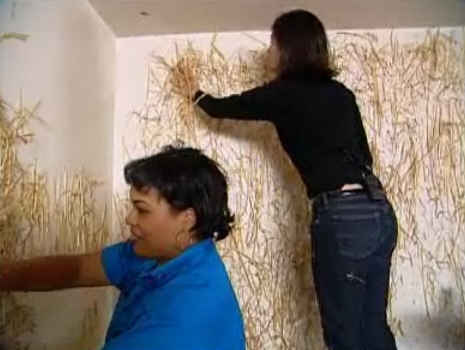 Who could forget the episode when she glued straw to the walls of one unsuspecting couple's living room?
Those poor homeowners. How would you ever get that off?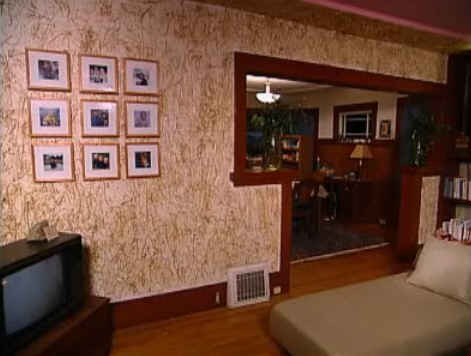 I read that it took them 17 hours to scrape it all off after the "Trading Spaces" crew left town (SFGate).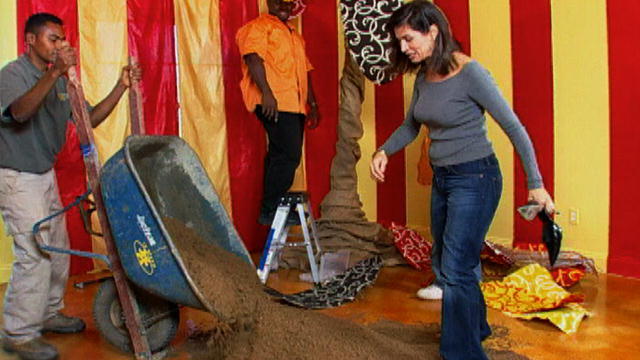 Were you a fan of "Trading Spaces" back in the day? What were some of your favorite home-makeover disasters? I'll never forget the time Doug Wilson turned a bedroom into a jail cell, complete with a mural of prisoners!