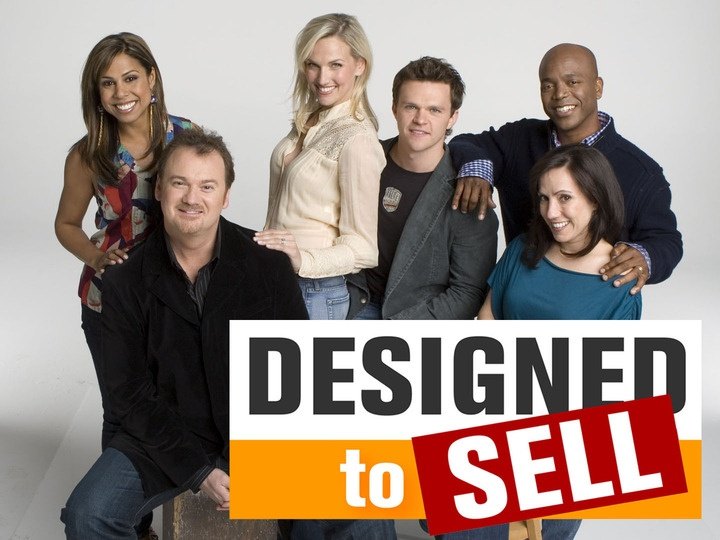 I got an interesting e-mail from a reader whose house was featured on one of the final episodes of HGTV's once-popular show "Designed to Sell."
She asked to remain anonymous but thought we'd like to hear how things went behind the scenes. Would we ever!
Read on to get the scoop, in her words.

Behind the Scenes of "Designed to Sell" on HGTV
Hi, Julia! I saw your post called The Truth About "House Hunters."
My husband and I were recently on an episode of HGTV's "Designed to Sell" and I thought you'd be interested to know that much of that show is just for the cameras.
At the time of filming two years ago, we did not have our house on the market but knew that we would want to in the next year or so. They agreed to do the makeovers to our house anyway.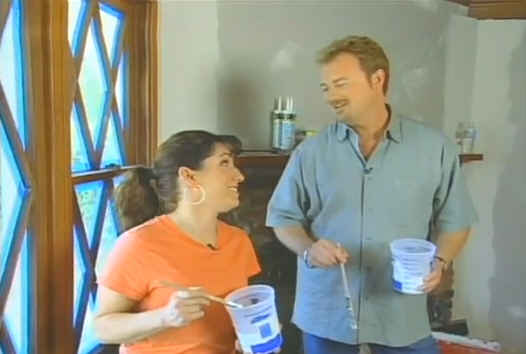 Ours was actually the second-to-last show ever filmed for the franchise.
With the real estate market being what it is, HGTV had decided to cancel any new episodes of the show.
Most of the ones you see now are reruns with a few new episodes thrown in (for example, our show filmed 2 years ago but just premiered a couple of weeks ago.)
A Few Things We Learned About "Designed to Sell"
Most of the work is done by people off camera. We had moments where we filmed scenes with the show designer and carpenters, but once our little bit of filming was done, the rest of the work was done by production crew.
Only things that will be seen on camera are taken into consideration. Example: our "custom" pillowcases in our bedroom were actually duct taped fabric around our pillows. Ceilings and areas of paint that wouldn't show on camera were not finished.
The open house at the end of the show is fake. Everyone at ours was family or friends. The production crew asked us at the beginning of the taping to give them a list of people to invite to be on camera. Considering they all had to sign waivers to be on camera and such, it's not really such a surprise. (And this wasn't just because our house wasn't on the market yet – they do it for all houses.) It's funny to see my mom talking about how she loves the makeover and wants to buy our house.
We taped two endings to the show–one where we say that our house has sold and thank the show for the makeovers, and one where we say that we've seen a lot of interest in our house and hope it sells soon. It's up to the network which ending they want to show (and which is actually true at the time of editing.)
The budget for the makeover is $2,000 in materials (labor is free). Homeowners have to pay taxes on the improvements, which the show usually tries to cap at an estimated value of $5,000, but sometimes it's much more. The total amount of taxes we paid that year for the improvements was $400.
In all, it was a great experience and we were able to make some improvements to rooms in our house that have helped now that we finally have our house on the market. – Anon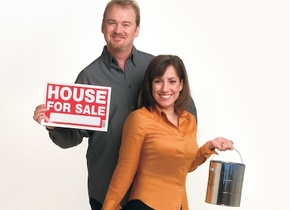 Thanks so much to my reader for taking the time to answer some
questions I've always had about the show!
Not only was "Designed to Sell" canceled, but so was the contract of long-time host Clive Pearse.
He had kind of become the face of HGTV as the host of shows like "Design Star" and the "HGTV Dream Home Giveaways." Pearse recently confirmed the rumors about his exit on his Facebook page.
I know Clive could be kind of goofy and "Designed to Sell" wasn't always realistic, but I still stop to watch it when I come across an episode of it on HGTV. Anyone else sad to see it–and Clive–go?

"Designed to Sell" Update 2011:
A reader named Karen sent me an e-mail saying the show redid her house, too.
Read about her experience below.
"The experience was fantastic and a bit different from your other reader. The carpenters that were on camera also worked off camera along with several others. They do the demo and then leave for a few weeks til they come back and shoot again. They did my kitchen, thus I was left without one for a few weeks but they set up something temporary. Everything was finished in my house – no unfinished painting or duct-taped pillows.
"The night before the Open House – the crew was there til 1:00am finishing up (we brought beers and tacos to keep em going). They provide a fabulous catered lunch every day they are shooting. The crew is awesome. Everyone is great fun and Clive is hilarious and even more so off camera with his R-rated sense of humor which unfortunately, cannot be aired. Lisa is just as great, tons of creative ideas for other areas of the house, incredibly helpful and fabulous sense of humor.
"Our Open House was real–with some friends and many strangers (they do try to limit the number of people due to sound issues, etc). They do say the cap is $2000 but we got so much more than that with their deals, labor and ideas. The labor alone was priceless. We didn't put our house on the market right away. DTS did such a nice job that we wanted to enjoy it for awhile.
"They definitely made a huge difference in the sale of the house. Lovely experience – we miss them all! It was a really fun – one of the carpenters even adopted a stray dog that wandered into our yard. I would do another show in a heartbeat but sadly I no longer live in Los Angeles…."