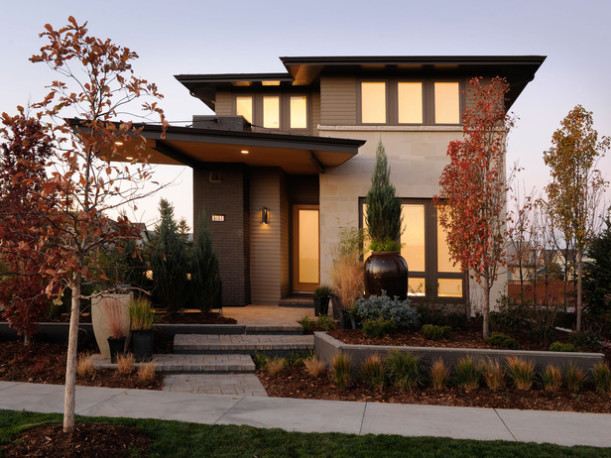 Have you seen this year's HGTV Green Home in Denver, Colorado? It was "inspired by the architecture of Frank Lloyd Wright, combined with subtle nods to airplane design," which I guess explains the wing over the front door. Let's take a look around and see what you think.
The floors are hand-scraped maple.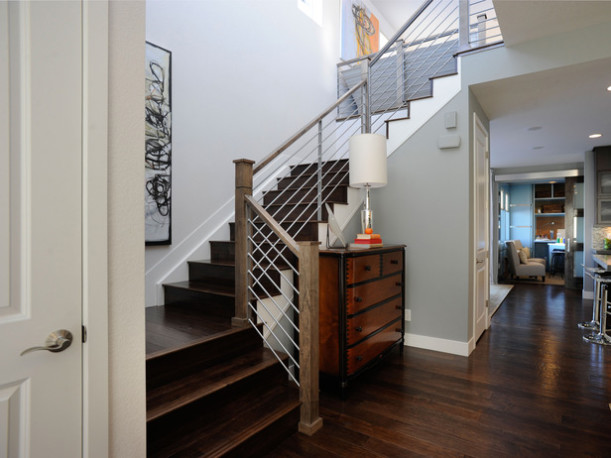 The living room sets the contemporary tone for the house.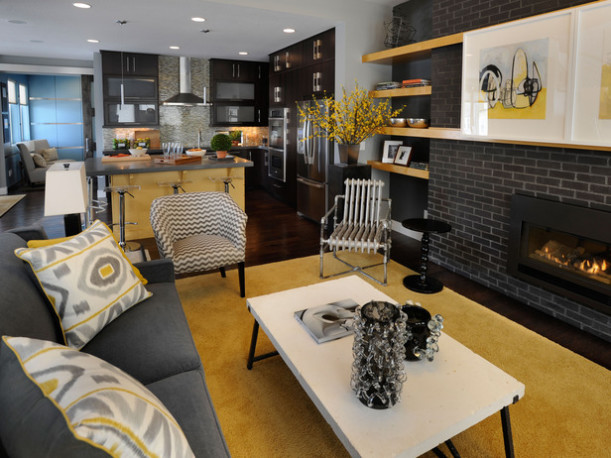 The kitchen continues the gray and yellow theme, which is a hot color combination right now:
The laundry room doubles (triples?) as a home office and crafts studio, which I found a little odd. Do I want to work on a stool at a tiny desk while the laundry tumbles behind me? Probably not. And who is going to sit in those chairs, staring at the washer and dryer? My guess is that clothes are going to get piled on them in about ten minutes…
I spy another "subtle nod to airplane design" in the master bedroom, which is decorated in "Asian chic."
The Master Bath:
The Family Room is a loft space at the top of the stairs and has a view of the Rockies:
And then, after all the muted neutrals, grays and yellows, they hit us with a hot-pink Guest Room, which I'm still scratching my head over…
My 8-year old daughter would love sleeping here. My brother-in-law who visits twice a year…not so much.
The patio was put in front of the house, "to encourage conversation with neighbors," and features a gas fireplace:
So what do you think of this year's Green Home? Will you enter to win it?
For more information about the house, take the full tour and

enter the sweepstakes on HGTV.com before June 2, 2011.
(Visited 92 times, 1 visits today)