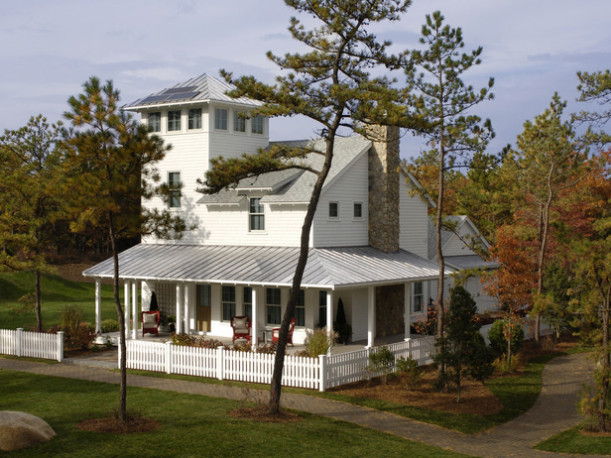 Have you seen HGTV's Green Home 2010 in Plymouth, Massachusetts?
I'm especially digging the front porch, the white picket fence, and that three-story tower.
This would make a nice little vacation house for someone. And hey, if you're that lucky someone, promise that you'll invite me over to see it in person, would ya?
The Sweepstakes starts Friday, April 16–enter at HGTV.com.
HGTV host Jamie Durie will give us the televised tour on HGTV Sunday night at 8 pm (ET). You can see the entire slideshow of the house here and take a video tour here, which really gives you a better sense of the space.