One of the most popular TV designers today is Candice Olson of HGTV's "Divine Design." Hundreds of her fans visit my blog each week in search of more information about her. They ask questions like, "Who is she married to? Where does she live? How many kids does she have?" So for those Candice fans out there who want to know more about her, this post is for you! (Note: post includes Amazon affiliate links.)

Candice Olson: Behind the Scenes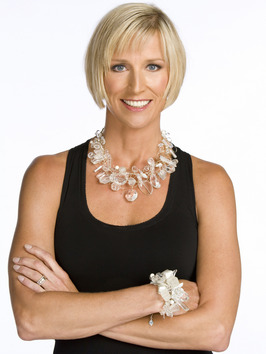 Olson is married to–and works with–custom home builder Jurij Sennecke. Their business is aptly called Divine Homes. They design and build several houses together a year, and she says that working together can be tough. "We share an office. He's German and stubborn, so we duke it out."
Candice and Jurij live in Toronto with their children Piper and Beck.
She told Ocala Style last year, "Beck is 2 years old and is a Tasmanian devil—everything below three feet in the house is his. Right now, my daughter, Piper, who is 4 years old, is channeling Paris Hilton because she's all about the shimmer and sparkle, so I'm thinking we may do a princess room for her."
Even though she's a designer and married to a builder, she admits they don't live in a perfect house. In fact, it often ends up last on their to-do list.
She says all she wanted for Christmas one year was a simple baseboard molding in the dining room — but she still didn't get it!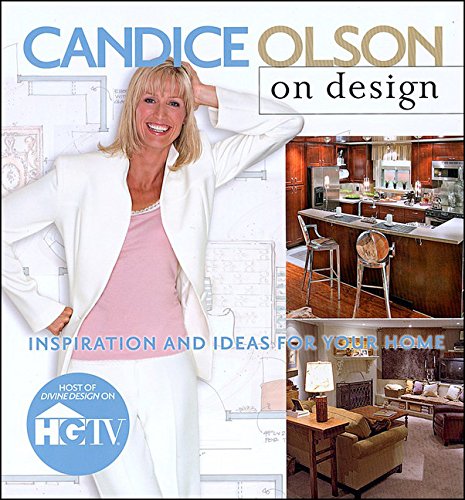 In Candice Olson On Design she wrote about touring the world with the Canadian national volleyball team:
"Volleyball taught me how to work hard–really, really hard. To this day, I've never thought that I'm any more talented than the next designer–I just work harder, and hard work pays off!"
After graduation, she moved to Toronto to attend the School of Design at Ryerson University, and then got a job as a commercial designer. That's where she says she learned the importance of good lighting.

How Her TV Career Began:
Olson worked at several design firms before starting her own in 1994.
In the early '90s she appeared on a local morning show in Toronto to talk about decorating. She was such a hit, she became a regular for 9 years.
In 2003, HGTV came knocking.
She wasn't enthusiastic about the opportunity to host her own show, though:
"I went into TV kicking and screaming," she says, adding that dressing up and working in front of a camera is the part she likes least about the gig. "If I could do the show in a pair of cutoffs and a T-shirt, I probably would."
She was determined to keep her show "real:"
"What puts ours in a different niche from a lot of the other shows is that they say things like, 'We've got 24 hours to renovate, and we're doing it for $50!' I mean, think about it: If you're going to do a renovation, or just attempt to fix up an area in your house, you don't give yourself 24 hours."
She answered some questions here, including:
Q: What should people get rid of?
A: Fussy draperies. They're like a showgirl sitting in the middle of the room. They can really date a room. Windows should be clean and simple. A big monstrosity of a TV cabinet with the television concealed behind doors. Get over it, Honey, TV is here to stay.
Q: What are the biggest design mistakes people make?
A: People used to be so concerned about their style: traditional, modern. In the '80s and '90s people pigeonholed themselves. Now they're exposed to what's going on in the design world, and they want a mix. There's a trend toward more eclectic rooms.
Q: What's your favorite countertop surface?
A: Seventy-five percent of what I do is quartz.I love the practicality: the consistency of color, no seaming, no staining.
Q: What is your house like?
A: It's a very simple 1950s modern house in Toronto, about 4,000 square feet. Our kids ride tricycles inside the house. It's on a golf course (we don't belong to the club) with a great view. The back of the house is glass. I'm bombarded with design and color day after day and I design every single day. I wanted someone else, Mother Nature, to design this house. The house is all about what's outside.
I never get to bed before 2 a.m., the kids get up at 6 a.m., I'm a working mom, and we're a typical family, trying to juggle the kids, being a good wife. Our house is lived-in and comfortable.
More Facts About Divine Design:
They only shoot 26 shows a year for "Divine Design," and they only work in the Toronto area.
Kitchens are the most-requested room, and most challenging: "Every one of these bloody kitchens ages me 10 years."
The clients, not HGTV, pay Olson for the makeovers. Some run over $100,000.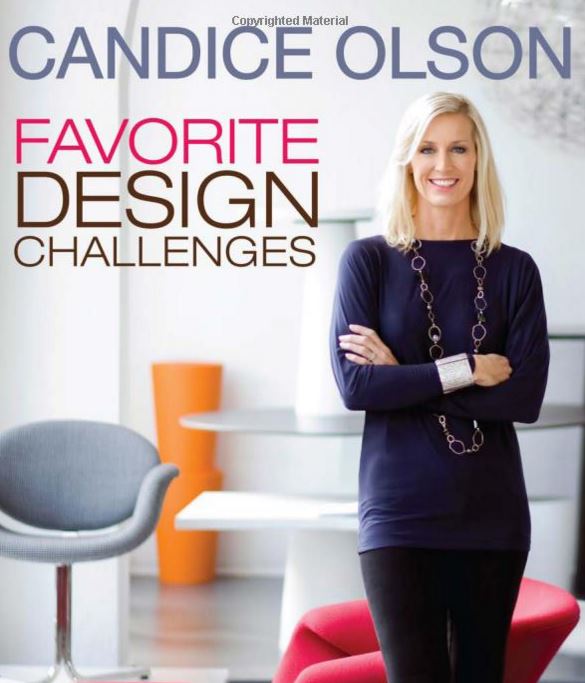 She believes it's important to take their time with a remodeling project and to do it right. She also publishes books about design. Some of her popular titles include Everyday Elegance, Family Spaces, and Favorite Design Challenges.

P.S. Visit my HGTV page to see more, including…
(Visited 32 times, 1 visits today)