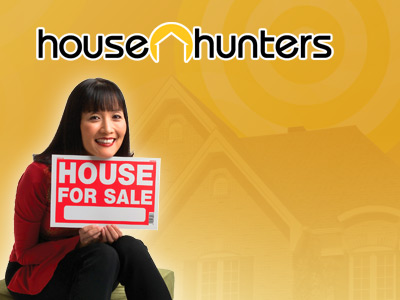 Whenever I mention the popular HGTV series "House Hunters," I get questions like, "Do you know the truth about that show? Is it fake or staged at all?"
Another reader wrote, "I'm surprised more people don't know how the show really works. I was so mad when I found out!"
So today I thought I'd tell you the truth about the show. Ready? Here it is…

"House Hunters" Is Mostly Staged
It's not even a secret.
They explained how it works in an article at Associated Content:
"For quicker turn-around, producers sometimes choose buyers who are already in escrow with one of the three locations shown. The other two choices that are filmed, are only shown to allow viewers the option of making the choice themselves."
Did you catch that?
The house hunters aren't actually house hunting because they already bought one.
The producers show them two other houses and they pretend to consider them.
Then they pretend to deliberate and pretend to choose the house that they already own.
It makes sense from a production point of view. It prevents the problem that we sometimes see on "Property Virgins," in which the house hunters don't end up choosing anything at all.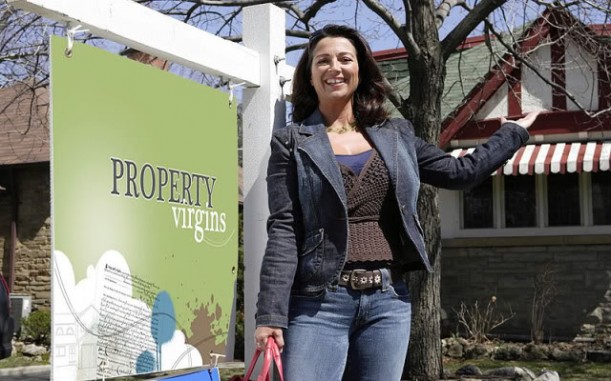 Do Participants on the Show Get Paid?
According to that same article, the participants get only $500 for being on the show. I was surprised that they earn so little–especially if there's acting involved!
There can be long hours of filming each house–I heard that they often have to reenter the same room many times until they get it just right for the camera.
A reader named Nate spills:
It is still $500 for four full days if filming. Furthermore, it isn't just sometimes fake – it is ALWAYS fake. I've just gone through this process. They won't even consider you for the show unless you already have a purchase agreement signed, and have access to both your new home and your former home for the duration of the filming period.
Ever notice how the house the participants choose is almost always EMPTY when they walk through it on the show for that "first time" and the other two are still furnished? That is because they have already closed on the home they "choose" and just haven't moved into it yet. The other two "non-chosen" properties are comparable homes found by the participant's realtor just for purposes of the show.
So there you have it–a few more insights into how one of HGTV's most popular series works.
*UPDATE*