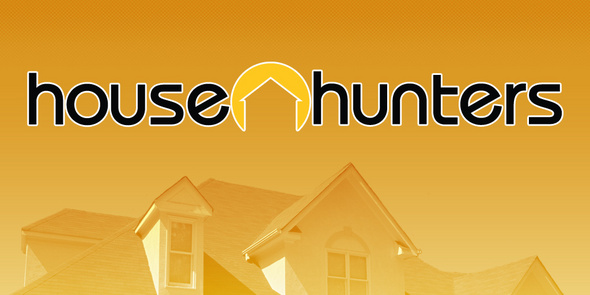 Well, I didn't mean to cause such a ruckus by sharing the truth about how they film "House Hunters" for HGTV.
I'm a long-time HGTV viewer who just thought it was interesting to hear how the popular show "House Hunters" is made.
I'd written other posts on the topic like The Truth About House Hunters and The Truth About Designed to Sell over the years, and at this point I didn't imagine anyone would be really surprised to learn that some things are faked for TV.
When I shared the Jensen family's story, I saw it as an eye-opening look behind the scenes.
But a shocking expose, as various newspapers and magazines called it? A scandal?

The Truth About "House Hunters" Shocked a Lot of You
Apparently for some people it was more shocking than I expected it to be.
Those were the words used when the story spread all over the Internet this week, popping up on Yahoo!, A.V. Club, Time, Huffington Post, the Washington Post, you name it. I lost track.
I was interviewed for an article in USA Today.
Readers reported hearing about it on the radio and seeing it on TV, too, including CNN, Fox & Friends, and The Today Show.
Bobi was interviewed for a segment on Good Morning America and Inside Edition, among others. My head is spinning.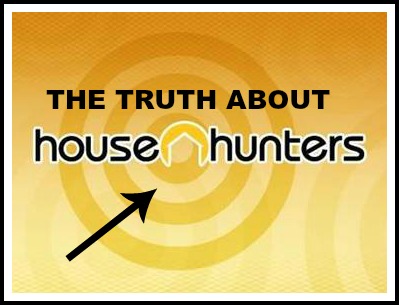 Here's HGTV's Official Response:
We've learned that the pursuit of the perfect home involves big decisions that usually take place over a prolonged period of time — more time than we can capture in 30 minutes of television.
However, with a series like House Hunters, HGTV viewers enjoy the vicarious and entertaining experience of choosing a home — from establishing a budget, to touring properties and weighing the pros and cons of each one.
We're making a television show, so we manage certain production and time constraints, while honoring the home buying process. To maximize production time, we seek out families who are pretty far along in the process.
Often everything moves much more quickly than we can anticipate, so we go back and revisit some of the homes that the family has already seen and we capture their authentic reactions.
Because the stakes in real estate are so high, these homeowners always find themselves RIGHT back in the moment, experiencing the same emotions and reactions to these properties.
Showcasing three homes makes it easier for our audience to "play along" and guess which one the family will select. It's part of the joy of the House Hunters viewing experience. Through the lens of television, we can offer a uniquely satisfying and fun viewing experience that fulfills a universal need to occasionally step into someone else's shoes.

So there you have it. They don't deny it.
Keep in mind that they have never tried to hide it. They have explained this process openly in the press before, and there are multiple similar accounts from other past participants that have been out there for years.
I didn't think I was breaking any kind of big story when I shared Bobi's.
It's just that now everyone seems to be listening.

I have been asked repeatedly this week whether knowing the truth will make me stop watching the show. Well, I have known about it for years and still watch when I come across it on TV. It's fun to try to figure out which house is the "real" one when you know how it works behind the scenes.
Since Monday I have been deluged with two kinds of emails: those from readers who are furious with me "for ruining it for millions of people!" as one put it, and those from other people who have participated in HH and shows like it and have their own eyebrow-raising stories to tell. (Maybe I'll share some of those with you someday, but let's just say this type of thing goes far beyond House Hunters.)
Come to think of it, there was a third type of message I got a lot of, from readers who emailed, tweeted, and left me links on my Facebook page whenever they saw my blog being name-checked somewhere.
I love that so many of you were looking out for me. It's been a rollercoaster of a week, and I'm glad you were along for the ride!
Bobi is telling more of her story and about her crazy week at her blog Western Warmth. She's been an amazingly good sport about this whole thing. She got way more than she bargained for when she agreed to talk to me. Thanks again, Bobi!