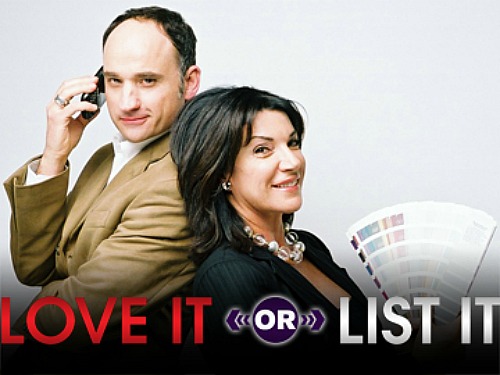 This is one of the top searches that brings people to my blog for answers each day: "Is Love It or List It fake?"
Apparently there are a lot of people out there who 1) watch the popular show on HGTV but 2) aren't buying that all the drama in the episodes is real.
Other common searches: "Are Hilary and David married in real life?" and "Why were David and Hilary replaced by new hosts?"
Today I've got the answers for you!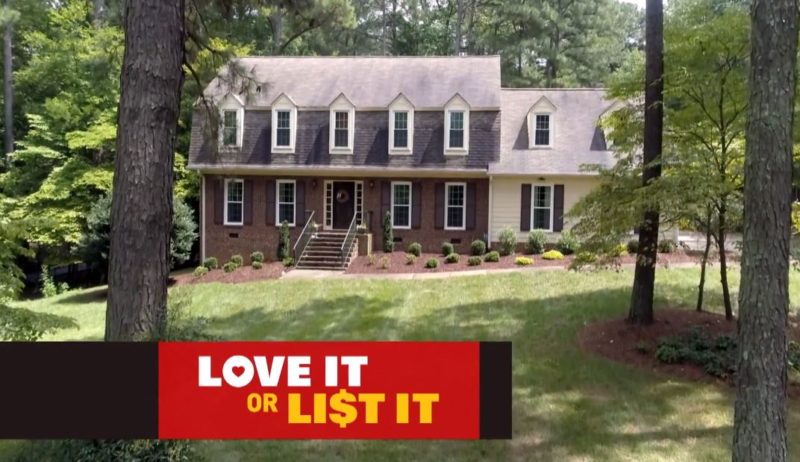 #1. Is "Love It or List It" Fake?
Let's put it this way: these kinds of shows are entertainment. They are not documentaries.
And if you really believe that the same basic pattern plays out naturally in every episode (the homeowners don't trust Hilary's plan, they hate the first house David shows them, Hilary runs into a major construction/financial problem that requires eliminating one of the projects she promised the homeowners she'd do, and then David finds them their dream house),well, I have a bridge to sell you.
I've heard rumors that two endings are always filmed, with the homeowners saying both "We're going to love it!" and "We're going to list it!" Then the producers choose which one to air during the final edit.
So…if that's true, then the outcome has nothing to do with what happened in real life. At least not all the time.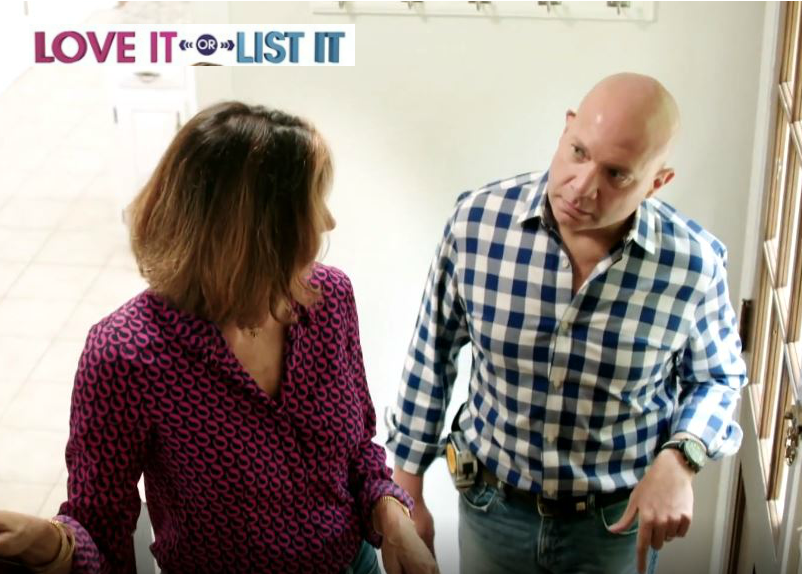 A reader named Jen wrote me about this, saying:
Many people that appear on the show have no intentions of actually moving, but signed up for the show so they could get their renovations done at a discount. I'm not sure what the actual discount is, perhaps lower labor costs, but it's cheaper than if they had hired an independent contractor to do the work.
If she's right, then it would make sense for the producers to choose how each episode ends. Otherwise most homeowners would end up loving their newly remodeled houses and staying put, and poor David would never get to "win."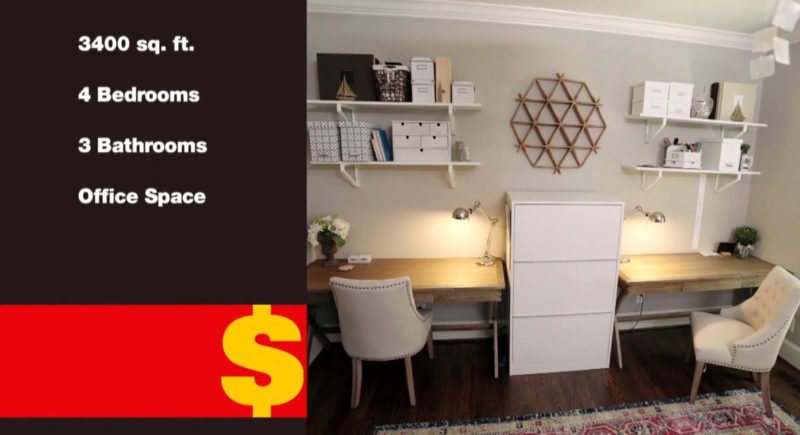 I heard from a reader who was on the show and he answered some of these questions here.
Another reader told me:
I live in the area and know a couple who were on the show. What we don't see is that some of the houses the couple are looking at are not actually for sale.
As well, the "after" shots of the rooms are not actually finished sometimes. My friend's room was only half finished as they ran into more problems during the renos, so they took the shot to look as though the rooms are complete. Actually, they even did not finish sewing some of the cushions for the couches and just wrapped the fabric and placed it just so to look as though it was.
I've heard similar stories from people who were on House Hunters and Designed to Sell.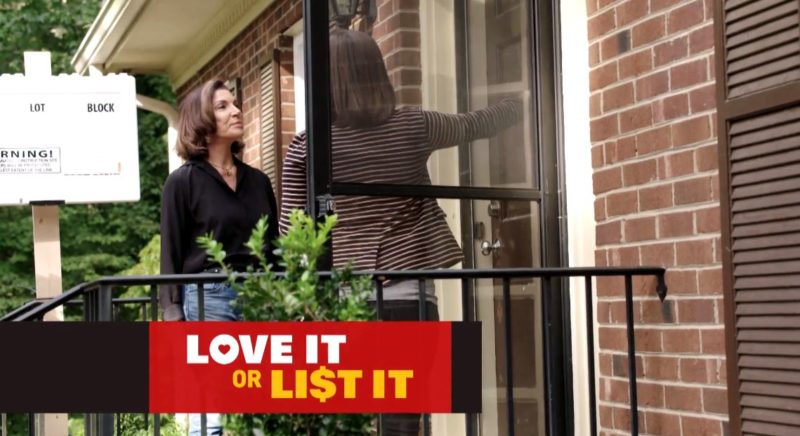 I always assumed that the constantly complaining homeowners were being "encouraged" by producers to act up a bit. But the designer on the show Hilary Farr insisted in an interview that the tension is all real:
"The show is not at all scripted and the reactions of the homeowners to renovation realities and bad news is very real. We see a one-hour rendition of a three-week process. It's a lot for the home owners to process and the anxiety is apparent."
In the end I'm not sure how much it matters if the show's drama is "faked" a bit for TV. We get to do a little house hunting with the couple (even if they're not always serious about moving) and it's fun seeing how the renovations turn out.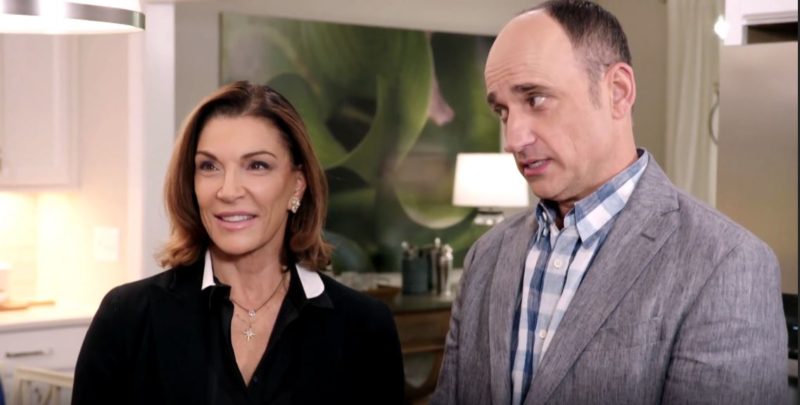 #2. Are Hilary and David married in real life?
Ummm…no. I'm not sure why so many people think they might be.
Maybe because they bicker like an old married couple on the show?
However, Hilary says of her relationship with her costar, whom she met after they were cast together for the show,
"There's a genuine deep affection between us and a really good, genuine, healthy competition. What you see is what you get. We do bicker. We are exact opposites. We adore each other. We make each other laugh a lot."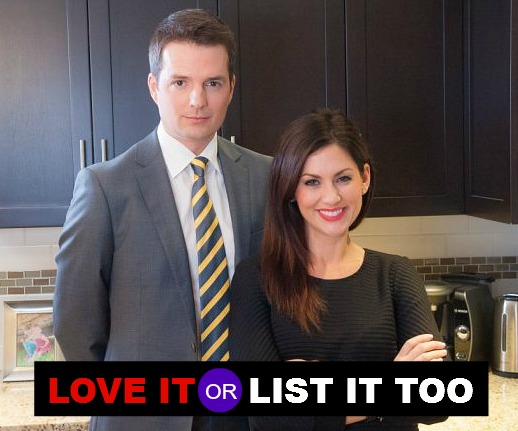 #3. Why were Hilary and David replaced by that young couple?
This month a new version of the show premiered in the States (it was already airing in Canada) called "Love It or List It Too."
Designer Jillian Harris (remember her as The Bachelorette?) and real estate agent Todd Talbot are the hosts of this one, which takes place in Vancouver instead of Toronto.
This seems to have caused a lot of viewer confusion and angst. A lot of people think this means David and Hilary got the boot. Some have told me they're boycotting the show until the original hosts return or are calling for petitions to get them back.
But HGTV's general manager Kathleen Fince explains:
"One of our biggest hits is Love It or List It…so we're adding a companion spin-off series and welcoming two new talents to the HGTV family with Love It or List It Too."
In other words, the original is getting great ratings but there are only so many episodes of it they can air…so now they have a second team creating more original programming with the same concept.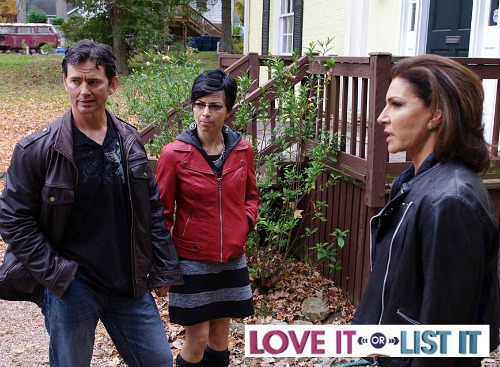 Visit my HGTV page to learn more scoop about your favorite shows!