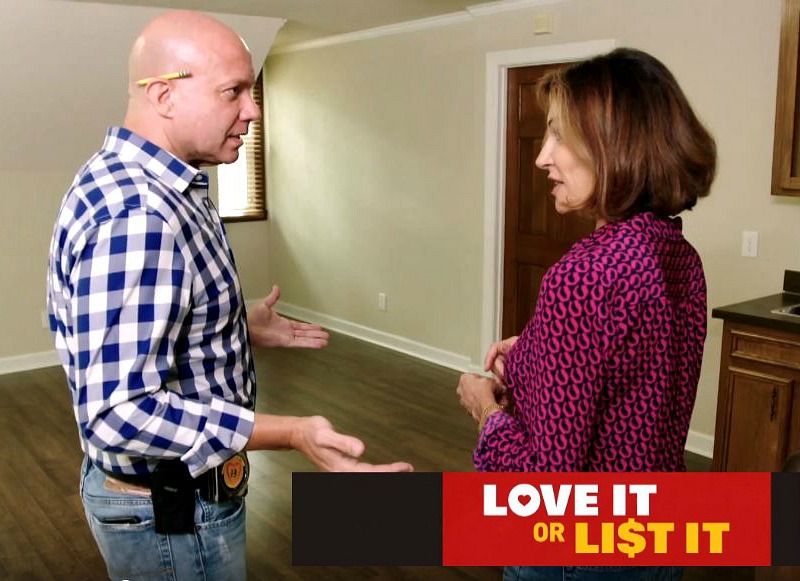 Complain all you want about the predictability of the HGTV show "Love It or List It" and its format, but it's more popular than ever. More than a decade since it first premiered, its last season brought in over 17 million viewers, making it the show's highest-rated yet.
Its 15th season just kicked off, with new episodes airing on Monday nights, and a lot of you have been asking: What happened to contractor and designer Eric Eremita who used to work with Hilary Farr on the renovations?
I was wondering that myself! Keep scrolling to read what I learned…
NOTE: May 2020 Update on Eric's Health Below.

What Happened to Contractor Eric?
One thing I've learned over the years of reporting on shows like this one: There are few things loyal HGTV viewers hate more than seeing things change on their favorite shows!
LIOLI moved from Toronto to North Carolina in 2014, and fan favorites Desta, Eddie, and Fergus were replaced by general contractor and designer Eric Eremita, who hails from Staten Island.
At the time viewers were furious and many threatened to boycott the show as a result. But Eric eventually won most of them over.
Now he's gone, and fans are asking what happened to him.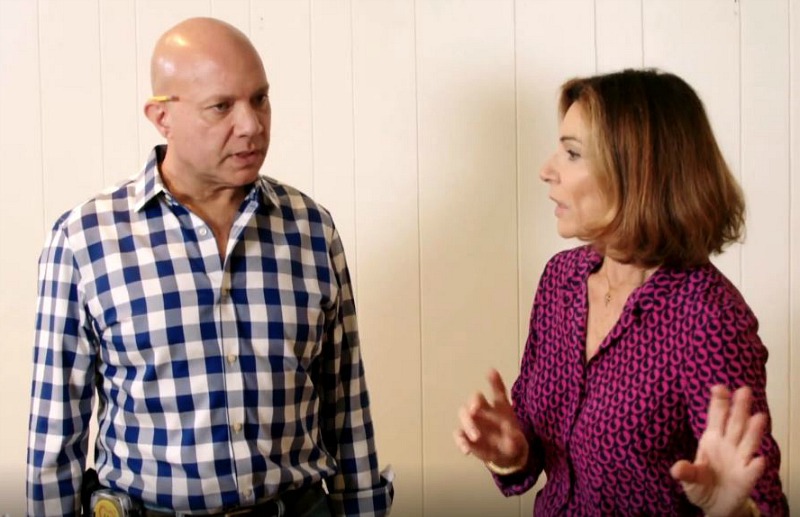 HGTV reportedly had nothing to do with his departure.
Eric says the decision to leave was his. He wants to focus on other projects.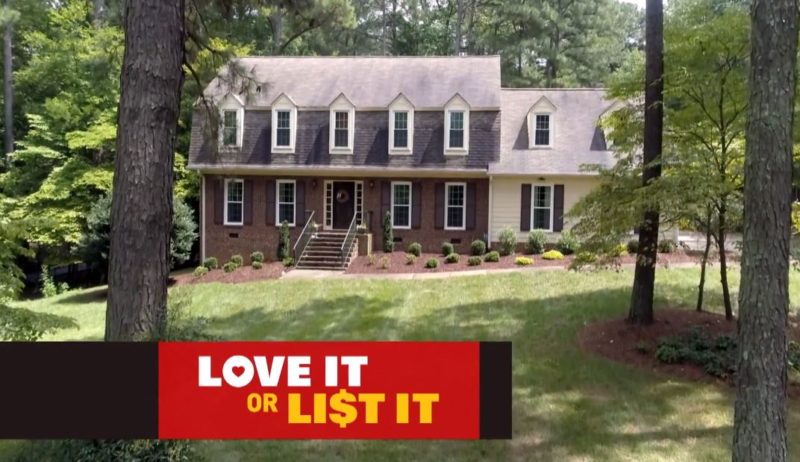 He was chosen to be the show's general contractor and designer in the U.S. after he competed on the HGTV show "Brother vs. Brother" with Property Brothers Jonathan and Drew Scott.
"It was a life-changing experience," Eric told Industry. "I wasn't crowned the winner of that show, but ultimately became the winner, because HGTV asked me to be the construction manager on Love It or List It."
"This is what I've always wanted to do in life. For years, my clients have been telling me I should be on TV. This is honestly a dream come true," Eric said at the time.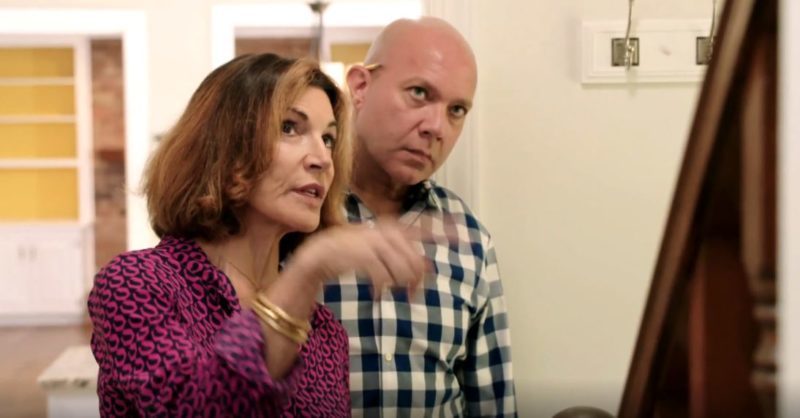 On Instagram, Eric linked to an article on Meaww to explain his absence:
Eric announced in a podcast with Reality Life with Kate Casey ahead of the premiere stating that he will not be returning to 'Love it or List it' but teased that big things are coming. He also revealed that he and his team have "big networks standing behind" a future TV project.
"It's been a wild ride. I never expected in my lifetime that I would be changing careers, indirectly. I'm still a general contractor, I'm still a designer, I'm still in my field. But I'm doing it on a more creative level than I could ever dream of, honestly. I've done more than 70 episodes of Love It or List It … I'm airing in 15 different countries right now. So it's honestly been incredible. There's no other word for it."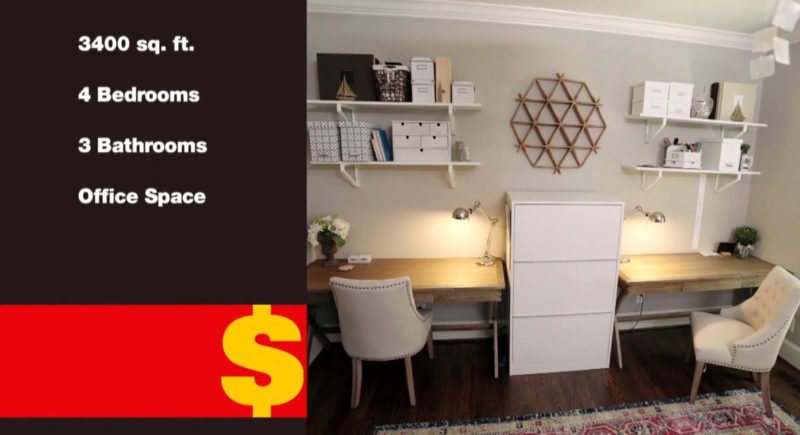 It's understandable that he may have been ready for a change, since he was having to travel back and forth from the Raleigh/Durham area to his home in Staten Island to be with his wife and three kids.
"Leaving my family is honestly the hardest part of my job," he said in an interview a couple of years ago. "I come back as often as I can, but when we're in the middle of filming a show, I'm on set for several days or weeks at a time."
He added, "My ultimate goal is to one day have a renovation show of my own, and won't stop until I get it."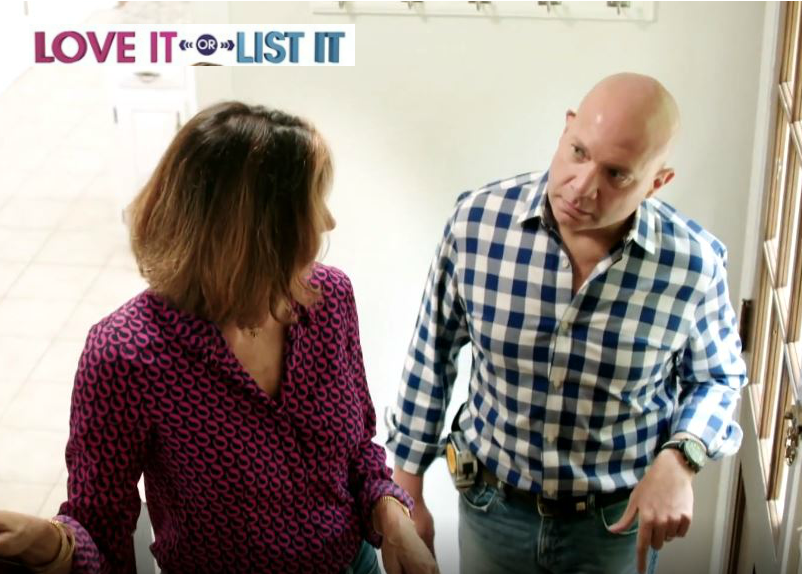 I noticed on Instagram that he's promoting a new fashion line he's going to be launching called Thirteen: "Cool clothes for cool people." So watch for that!
MAY 2020 HEALTH UPDATE: Eric Eremita has just been released from the hospital after spending two weeks on a ventilator. He shared the good news of his recovery on his Instagram page, and People magazine interviewed him about his scary ordeal that you can read here.
Check my HGTV page for more scoop about your favorite shows!