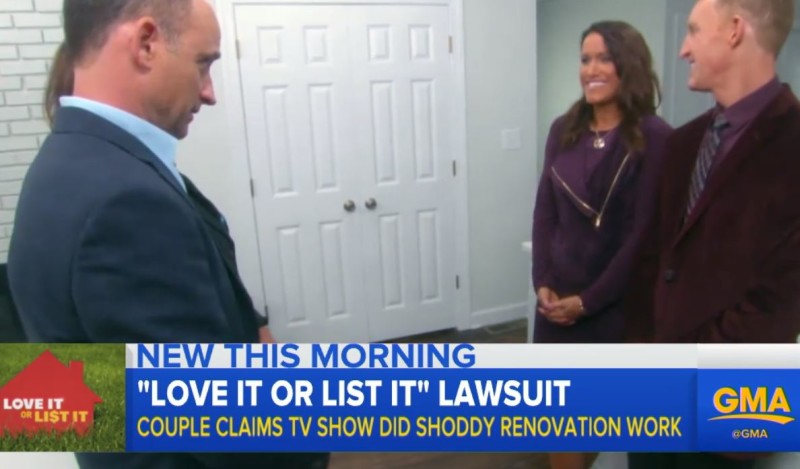 Oh, boy. Don't let the smiles on these faces fool you.
Deena Murphy and Timothy Sullivan, whose house was featured on the hit HGTV show "Love It or List It," aren't happy about their experience.
In fact, they're suing over what they call "disastrous" renovations that left their property "irreparably damaged."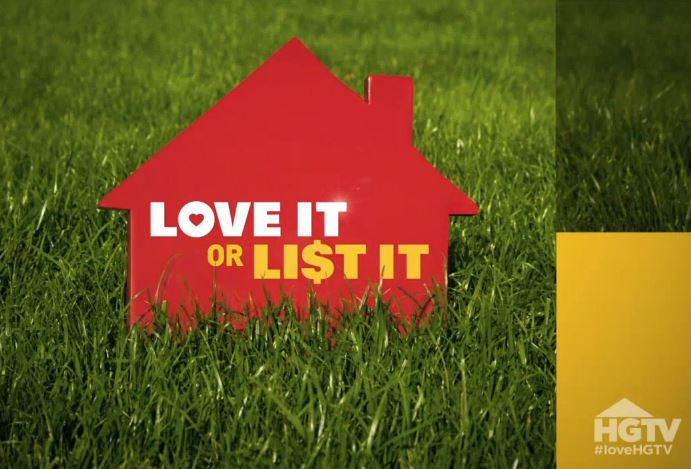 The "Love It or List It" Lawsuit
They're suing Big Coat TV, the Canadian company that produces the show, and Aaron Fitz Construction, the local contractor in North Carolina hired to do the reno work.
The couple contend that not only were they victims of shoddy work, they also suffered from a breach of contract, unfair trade practices in violation of North Carolina's general contractor laws and a "bizarre" business model that creates an "inherent conflict of interest" for a production company that makes most of its money on TV advertising.
Big Coat's CEO Maria Armstrong said their attorneys advised them not to talk about the ongoing litigation, but that they "intend to vigorously defend what we consider to be false allegations."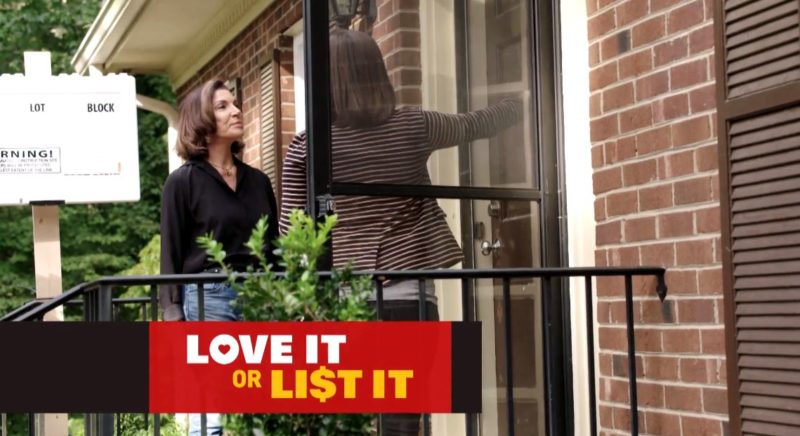 10 of their complaints and allegations:
Duct work left holes in the floor, allowing vermin to enter the house.
Low-quality materials like industrial carpeting were installed.
Windows were painted shut.
Eric Eremita is portrayed as the general contractor, but he's not licensed to work in N.C.
"These characters are actors or television personalities playing a role for the camera, and in this case none of them played more than a casual role in the actual renovation process." The show is scripted, with "roles" and reactions assigned to the various performers and participants, including the homeowners.
"Big Coat is in the business of television production, not construction."
"The homeowners' funds essentially paid the cost of creating a stage set for this television series."
They did not use a licensed architect for the renovation plans.
The couple was never shown houses for sale by any real estate agent licensed in N.C. who could broker the sale of those homes.
They were left to deal with "disastrous work done by Big Coat and its subcontractors."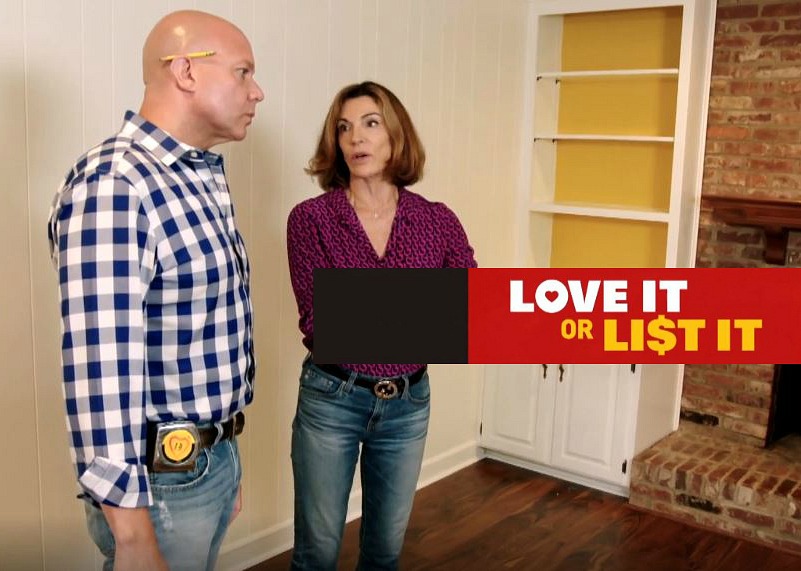 The suit alleges a lot of what we already knew:
that a good deal of these reality shows are staged.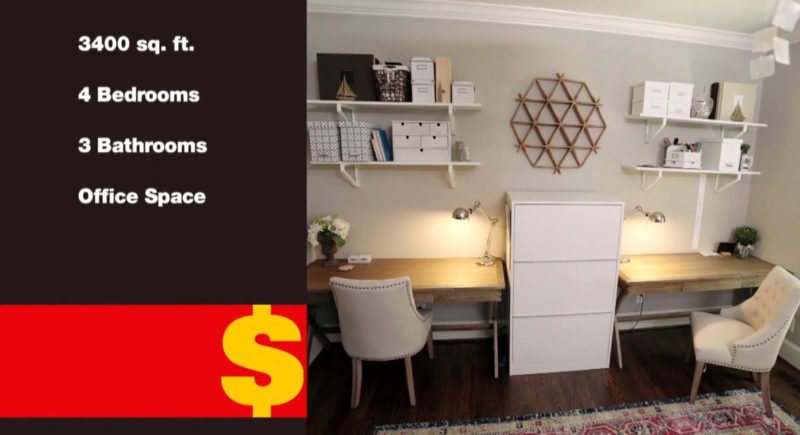 The couple, who went by Deena and Sully on TV, were on LIOLI episode 152, which filmed in 2015. They had to give the production company $140,000 upfront. About $86,000 of that went to the contractor, Aaron Fitz. They believe their funds were misspent.
They say they weren't contractually allowed to sell the house until after their episode aired. Now the problem is they have shoddy reno work to fix before they can put it on the market.
BTW, this reveals another truth about the show — that they're not seriously looking for houses to buy with host David Visentin on the show.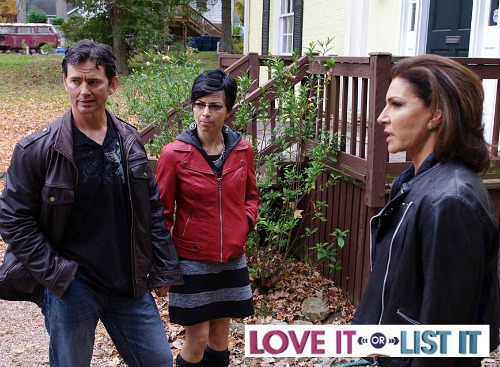 Things went more smoothly for her, even though the renovations took 7 weeks to complete, which is a little longer than most. Like the other couple, she wasn't able to list her house until after the show aired, either, probably because they don't want the outcome to be spoiled.
When she did sell, she shared the listing for her cute yellow bungalow with us, which you can see here.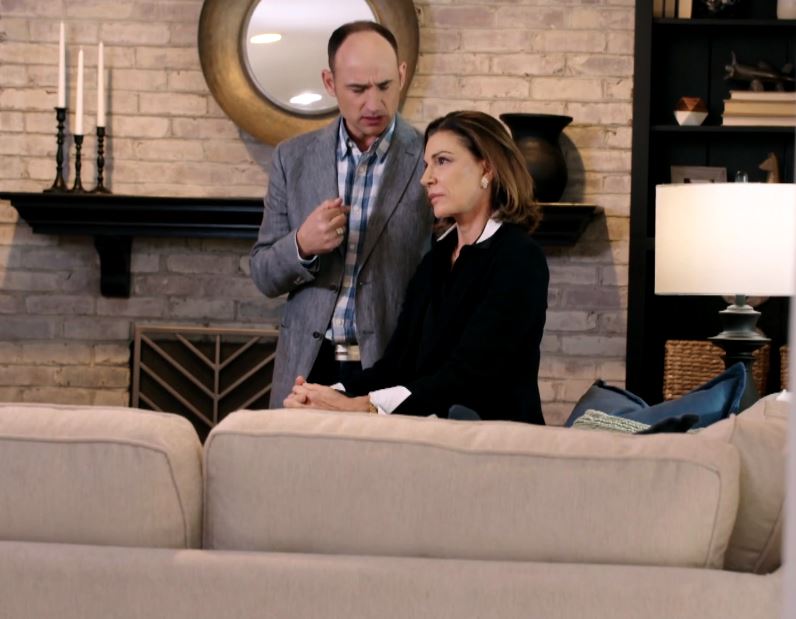 Another reader who appeared on the show wrote me about 5 things he learned:
There are rumors that two endings are filmed, with the homeowners saying both "We're going to love it!" and "We're going to list it!" This was not the case with us. We shot one ending and were not told which one to go with.
It was 100% cheaper than going with a contractor. In our case, we paid for the labor and some product. Majority of the product was covered by the show and sponsors.
Every house we were shown was really on the market. (As we know, this is not always the case on HGTV shows.)
For the "big reveal," about 99% of the work was complete. Like any projects, there is always SOMETHING left to do after the deadline is hit.
While the show is not scripted, there were some moments where we were led down a certain road for dialogue.
He and Marci both say they had a positive experience with LIOLI overall.