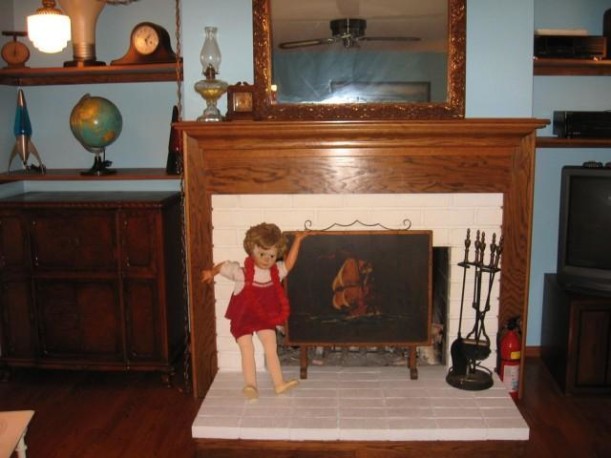 When I first saw this real estate listing for a $1.175-million home in Hermosa Beach, California, I thought the doll was just a quirky addition to the living room decor.
But then she popped up in the bathroom, too, looking like she's ready to run a bath…
What's this? Now she's standing on the sink!
Dolly would like to show you the sofa in the living room: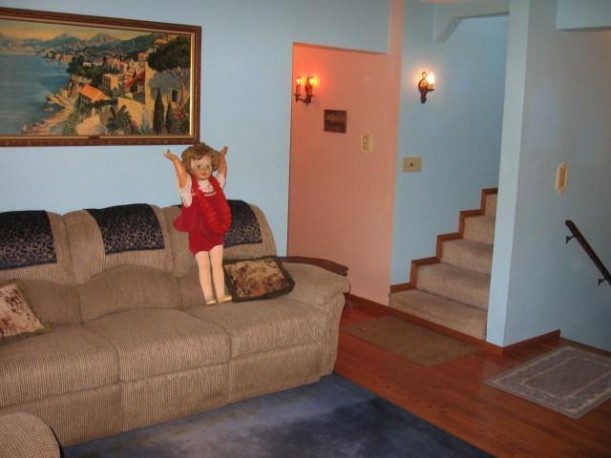 This reminds me of the listing with the two vases that popped up in every room.
Meet Dolly's sworn enemy, the Mannequin in the Hall.
"Don't make me stick another pin on you!"
There's no mention of the doll in the real estate agent's description.
It does say "Best-kept secret in Hermosa!" After looking at these photos, I'm a little scared to ask what the secret is.
Did I mention that this house is selling for over $1 million?
Maybe the photos make more sense when you've been drinking a little, like Dolly has…
Uh-oh. Looks like she's had one too many. I think the tour is over.

Love it! This is a pretty clever way to make a listing memorable, isn't it?
(Visited 67 times, 1 visits today)