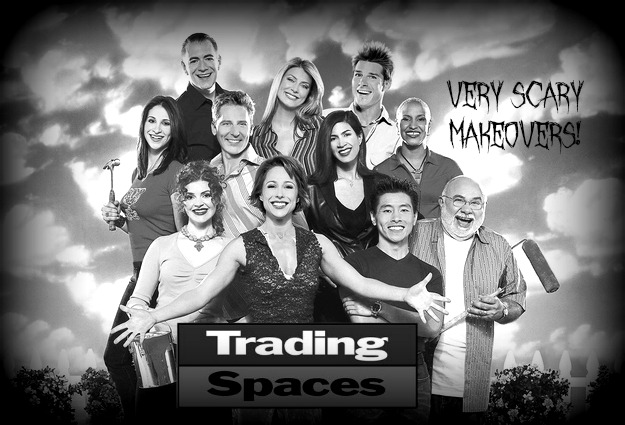 Fifteen years ago, in October of 2000, TLC aired the first episode of "Trading Spaces."
I thought it would be fun to take a look back at some of the most frightening home makeovers we saw on that show during its run (look away now if you're squeamish!).
How many of these do you remember?
Note: This post contains Amazon affiliate links that may earn me commission.

6 of the Worst "Trading Spaces" Makeovers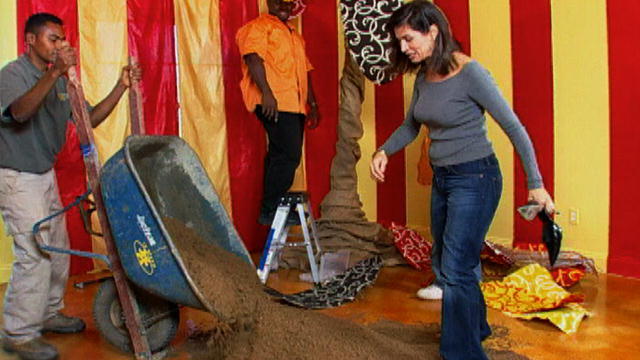 1. Beach Tent Living Room
These lucky homeowners got a "relaxing beach cabana" for a living room with river sand on the floor.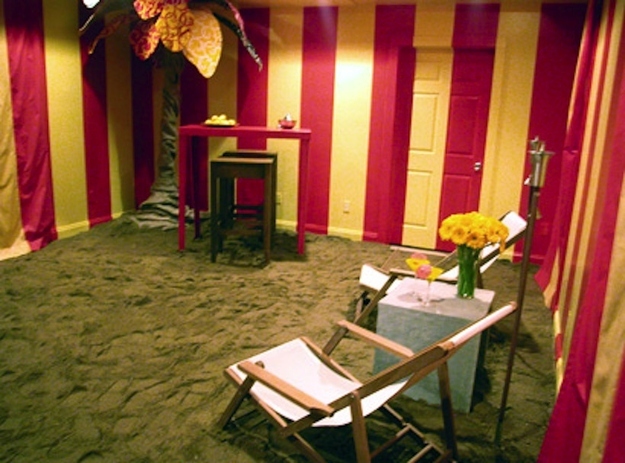 2. The Upside-Down Room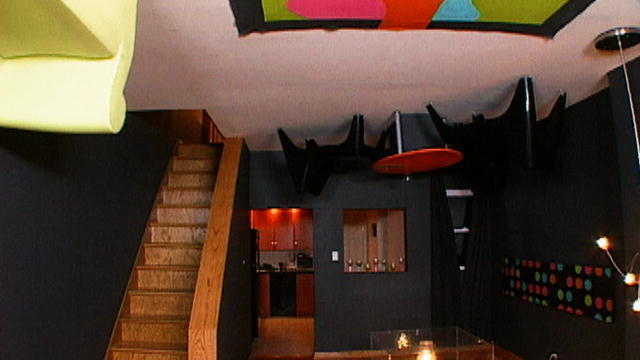 They painted the room black and hung the furniture from the ceiling.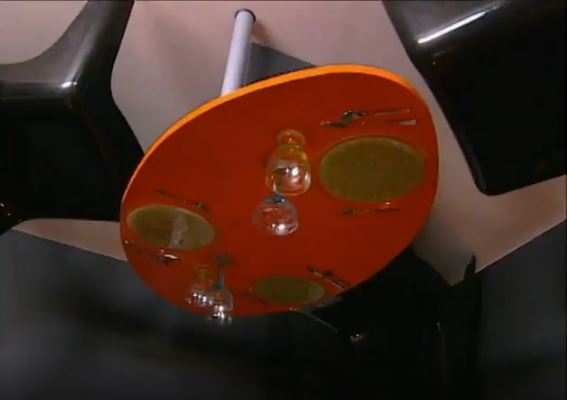 There's a great line from the episode about how "Having the chairs up there really opens up the room."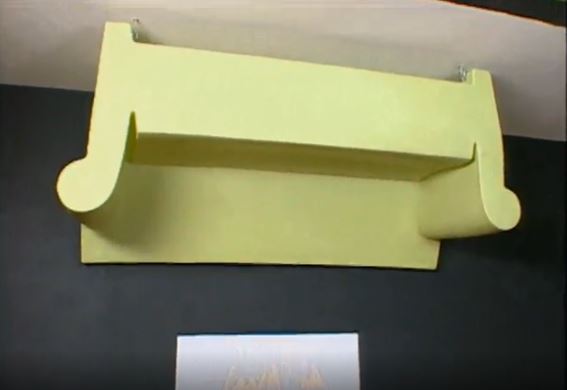 3. A Caribbean Kitchen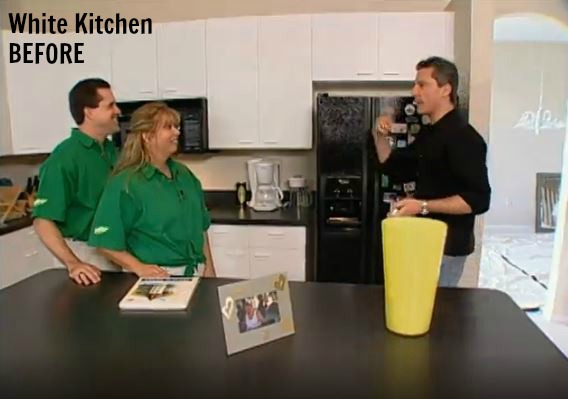 Doug decided that what this white kitchen needed was some "Caribbean flair."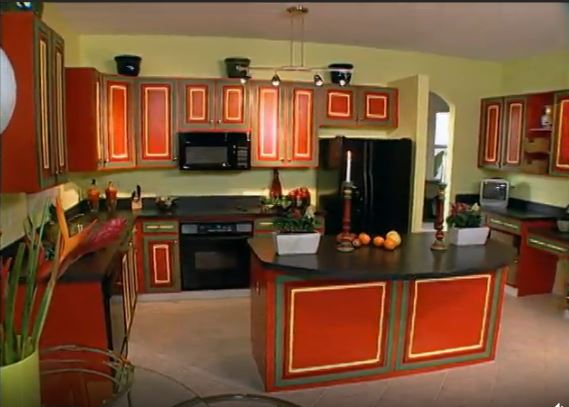 4. The Flower Bathroom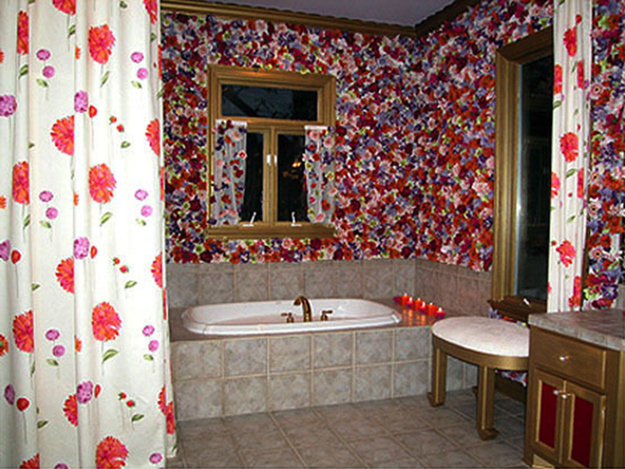 More than 7,000 silk flowers were stapled to the walls, and the cabinets and moldings were painted gold.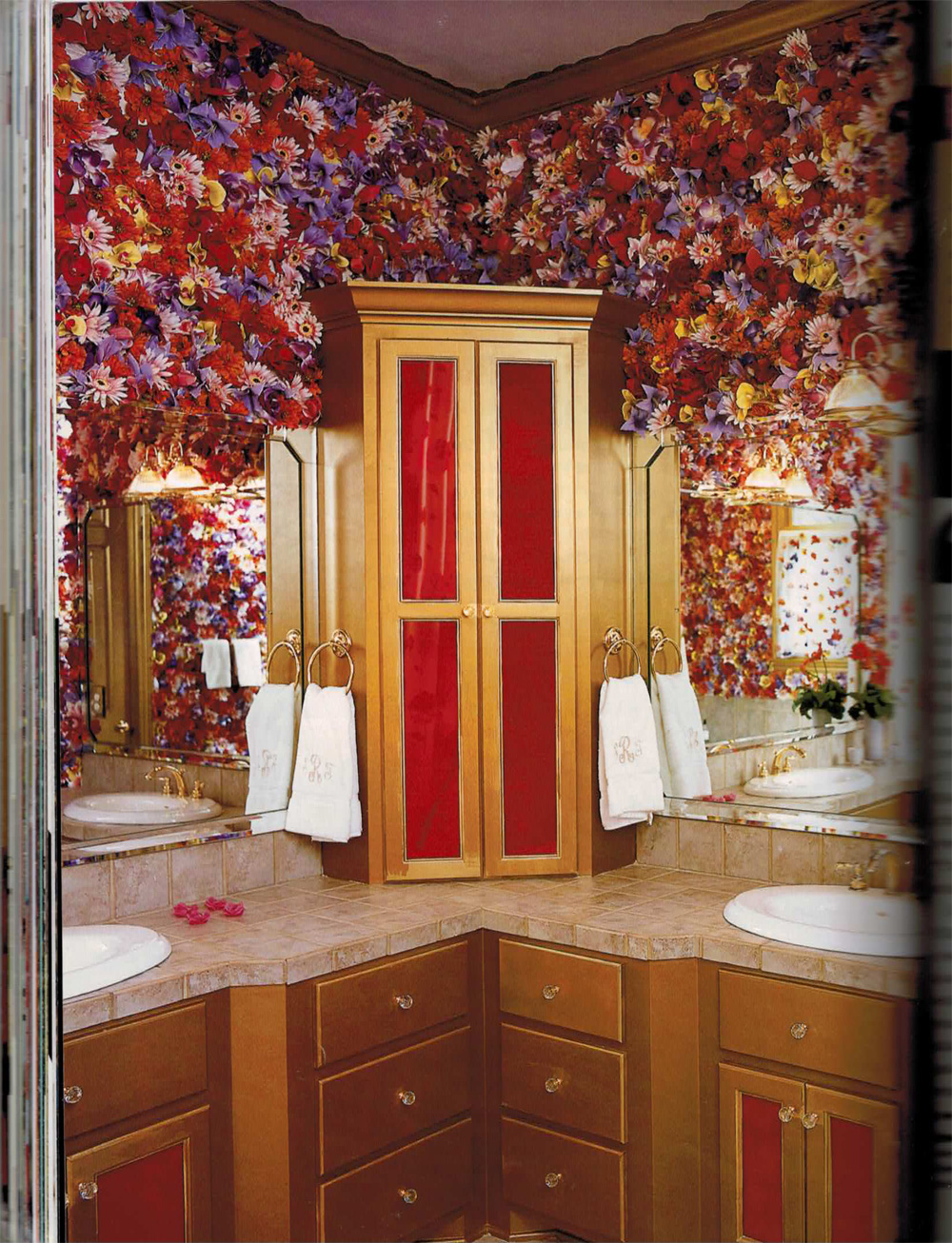 5. "Horror Show Kitchen"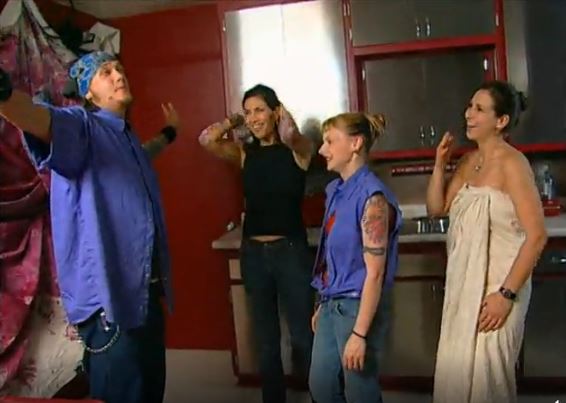 The kitchen was painted blood red and a tarp "art project" was hung on the wall: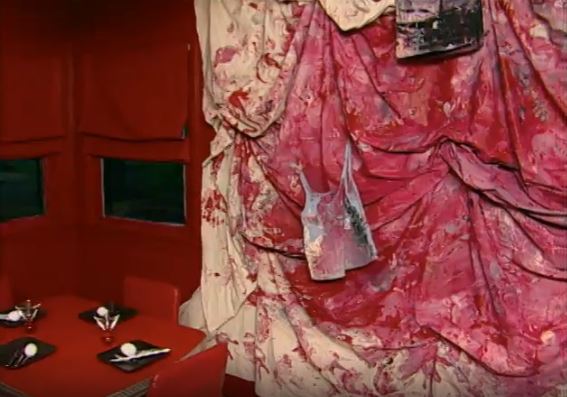 The coffin spice rack was a special touch, too: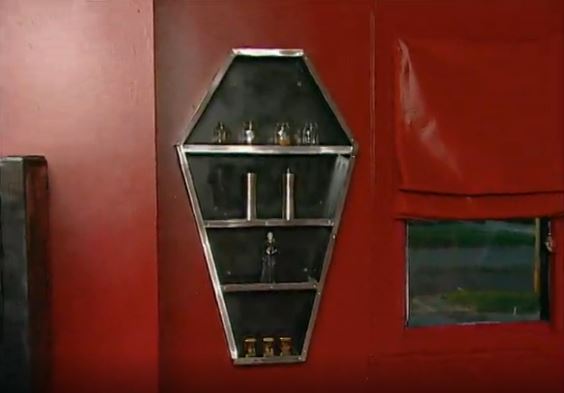 6. "Hay House"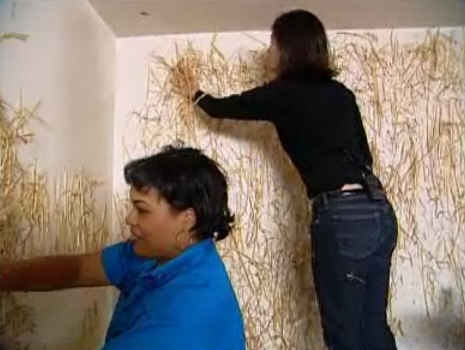 The homeowners wanted a family-friendly living room, so Hildi glued straw to the walls.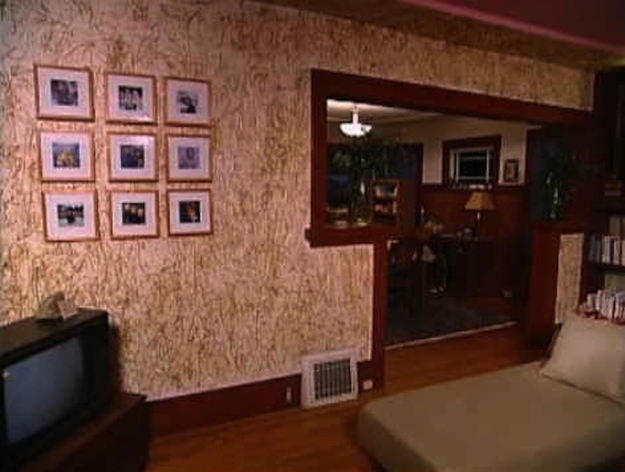 They also put pink-colored sheetrock mud on the ceilings…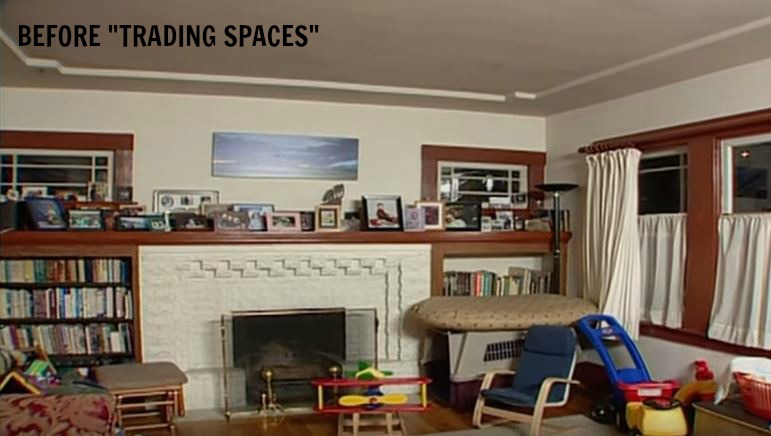 … and covered up the original fireplace and windows.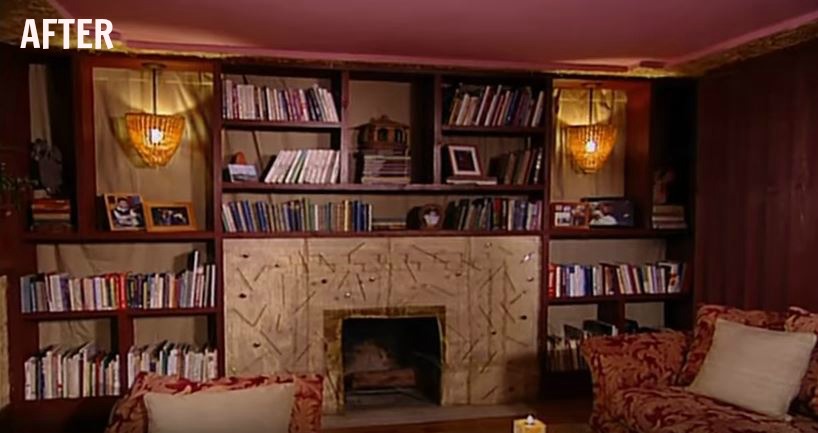 Designer Hildi Santo-Tomas:
Let's face it, one of the worst culprits and gleeful destroyer-of-rooms on the show was Hildi Santo-Tomas, pictured here wearing what must have been left over from the bathroom makeover above.
She created a mosaic mural of herself on one homeowner's wall: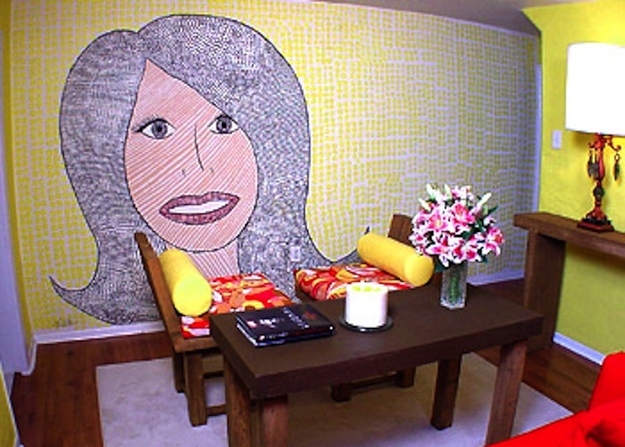 Designer Doug Wilson: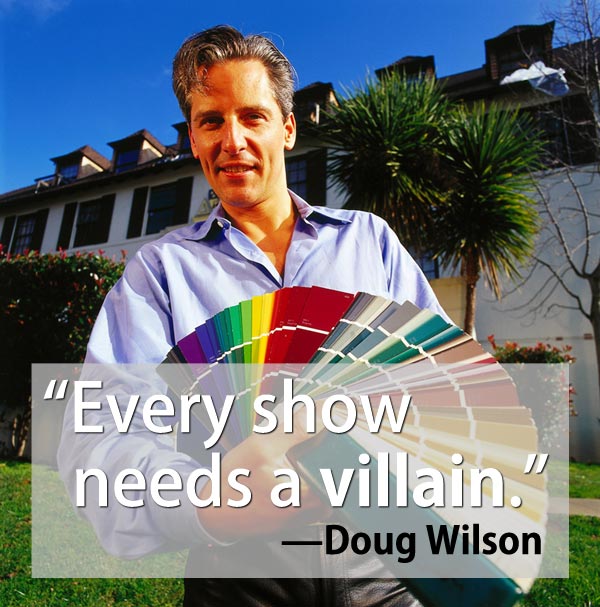 Image courtesy Andy Dehnart, Reality Blurred
Designer Doug Wilson was another one you could count on to mess up a perfectly nice room. His jail-themed "Prisoner of Love" bedroom would have made my list of the worst makeovers if I could have found a photo or video of it!
And who could forget the fireplace makeover that upset the homeowner so much that she had to leave the room to cry off-camera?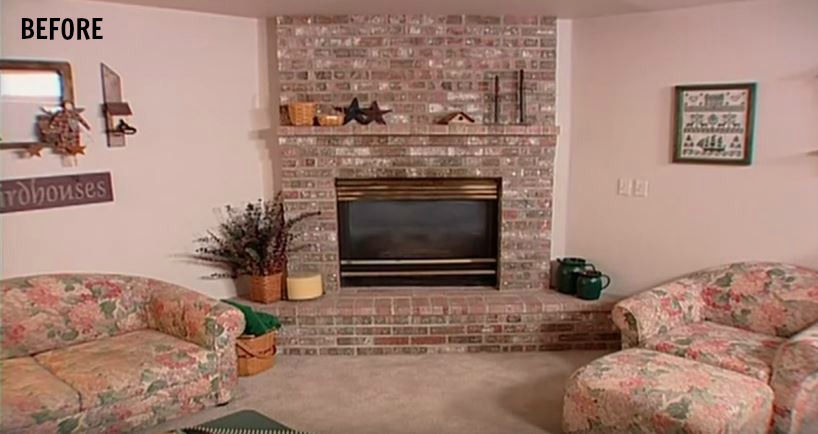 They only thing they asked? Please don't touch the brick. 
Which was a mistake, because of course that meant it would be the first thing to go!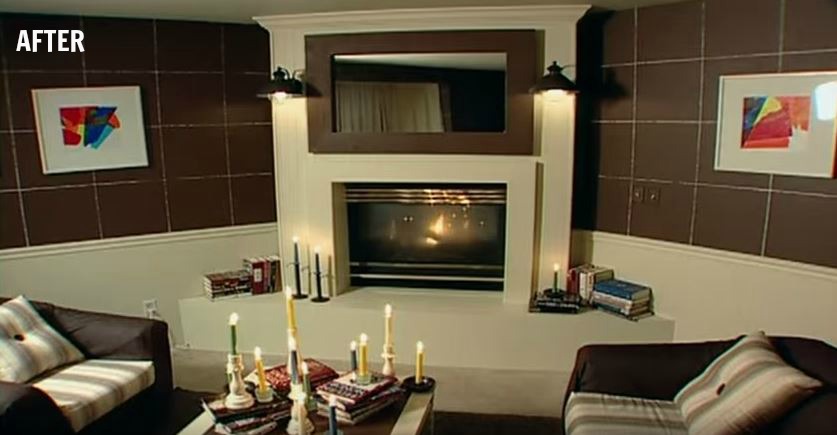 I watched videos of the show on TLC.com to get these screenshots.
You can read a fun "behind the scenes of the show with Doug" article on Reality Blurred. He and Hildi both understood what their roles on the show were and went for it.
If it weren't for them, we probably wouldn't still be talking about the show all these years later!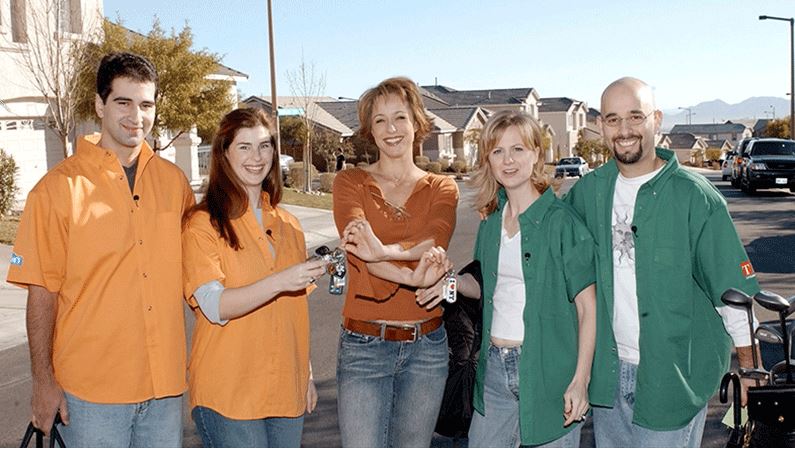 For a real trip down Memory Lane, check out The Best of Trading Spaces on DVD (Amazon affiliate link):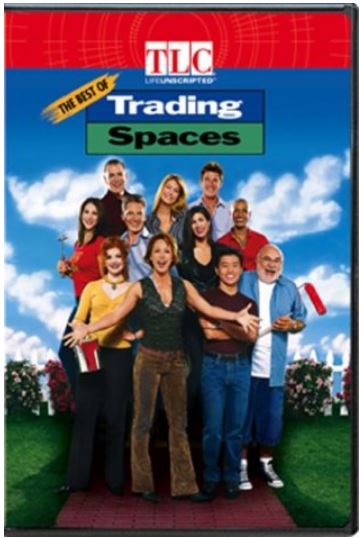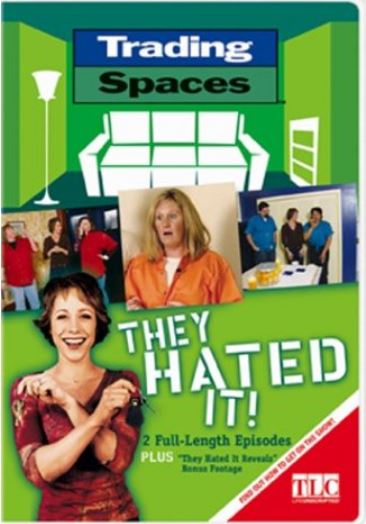 Was this one of your favorite shows to "hate watch" back in the day, too?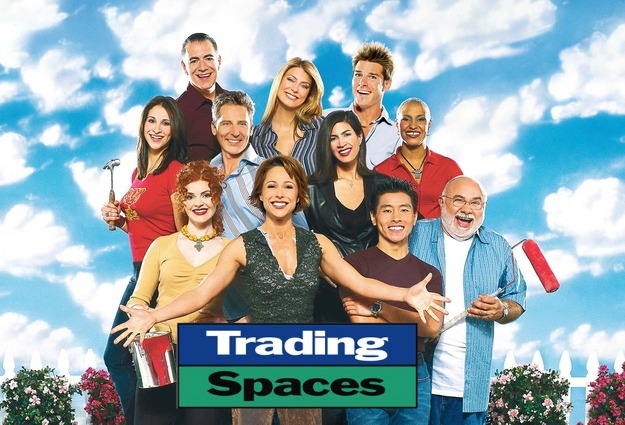 I was a faithful viewer from the beginning. Anyone else remember the original host, Alex McLeod?
Laurie Smith's rooms were usually my favorites. Which makeovers do you remember as being the worst? I'm sure I've forgotten a few!