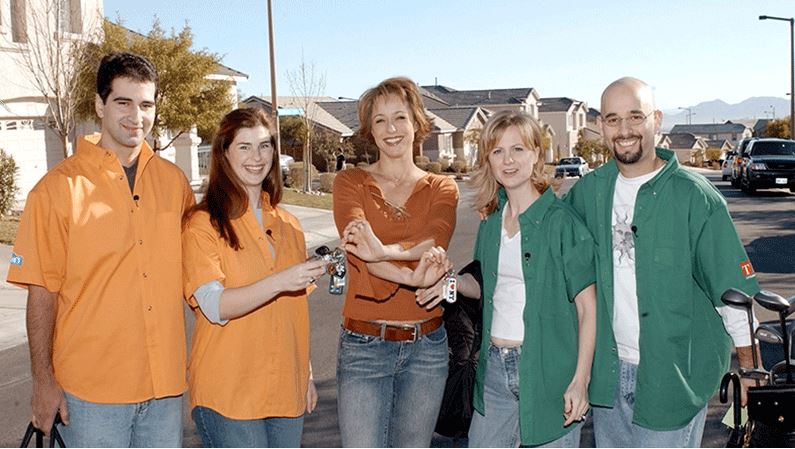 In 2003, HGTV took a poll to find out which of its shows was most popular with viewers.
The overwhelming response? "Trading Spaces."
The problem? It airs on TLC, not HGTV.

A Look Back at "Trading Spaces"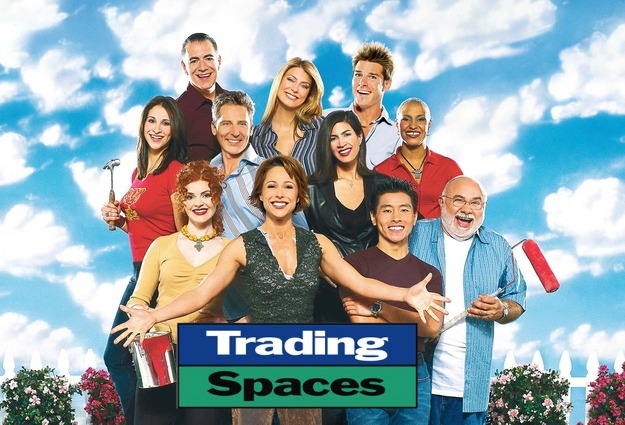 HGTV had actually passed on the series, essentially handing it to TLC.
Now "Trading Spaces" was pulling in bigger ratings than any other series on cable television, including "Spongebob Squarepants" (you know it's big when…).
In those days, everybody was watching "Trading Spaces," the show that has neighbors redecorate rooms in each other's homes, often with disastrous results (one word: Hildi).
I was watching, too. Long-time fans will even remember the original host Alex McLeod, who was much less perky than Paige.
Before we all had DVRs, it was appointment television. Who could resist a show where homeowners often wept or stormed off camera when they realized their family room walls had been covered in straw, or their beloved brick fireplace had been painted hot pink?
HGTV paid attention to the poll numbers and started churning out their own quickie makeover shows with small budgets like "Design on a Dime," "Designed to Sell," and "My First Place."
Meanwhile, viewers increasingly felt "Trading Spaces" fatigue after the juggernaut inundated us with every version imaginable. There were celebrity editions, family editions, college editions — you name it, they tried it!
They canned Paige Davis a couple of years ago in an attempt to "freshen things up," and ratings really tanked.
Now they're trying to woo us back by re-hiring her. The renovated show will also feature old favorites like Doug, Frank, and Hildi. Will you watch?