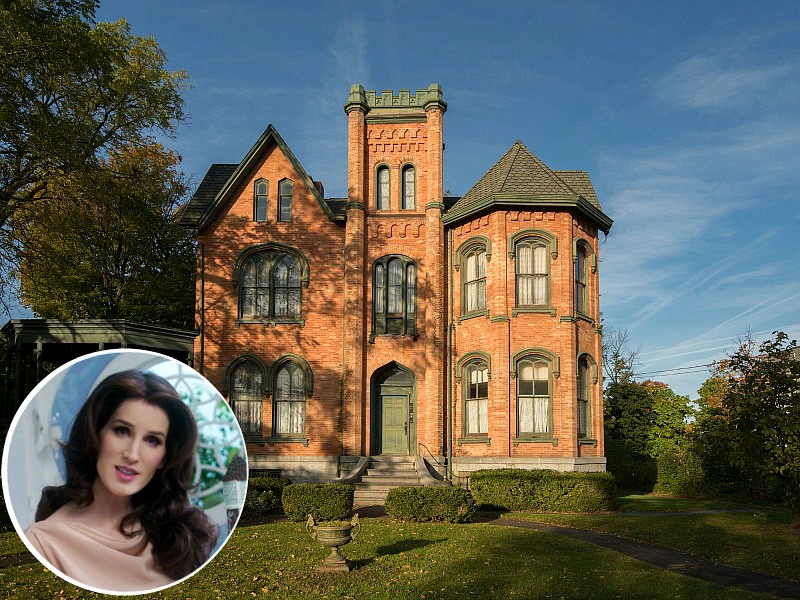 This once-grand Civil War-era Victorian known as the James Seymour Mansion is being sold for a mere $50,000 in Auburn, New York. They're accepting bids on it now, and the listing agent tells me that Netflix star Christine McConnell has already put hers in.
If you've seen her show "The Curious Creations of Christine McConnell," then you know how talented and creative she is. I follow her on Instagram and YouTube, as well, and I'm not sure there's anything she can't create, design, sew, bake, or build.
It's hard to tell from the exterior, but the three-story house is in bad shape after years of neglect. Thankfully, it's still got many of its original details.
"It's just so beautiful," McConnell says. "The bones are all here to do something incredible."
Keep scrolling to look inside and learn more about the property!

The James Seymour Mansion in Auburn, New York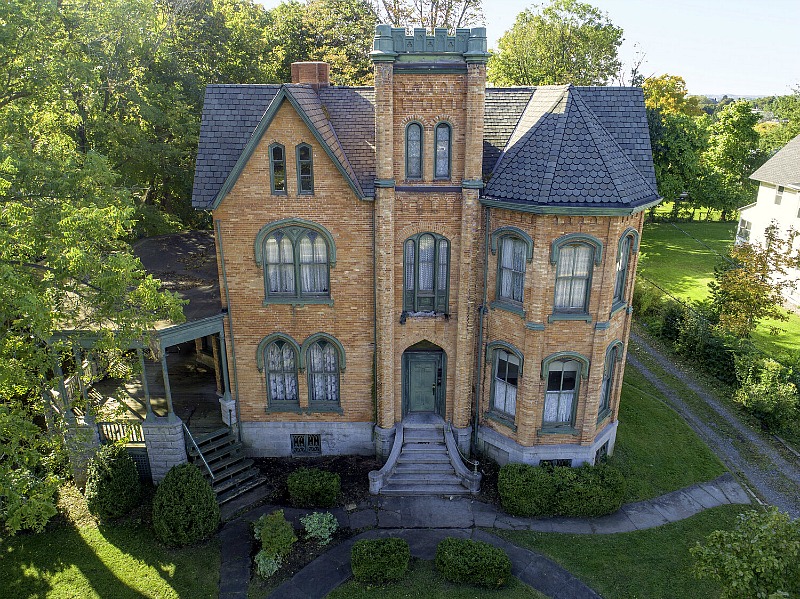 The house was built for Auburn banker James S. Seymour in 1861. He was known
for his philanthropy, having founded the Seymour Library and the Auburn City Hospital.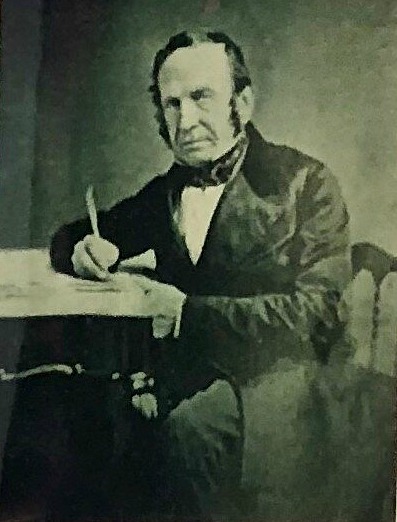 The Seymour Mansion in 1862:
The listing says:
Exciting opportunity for someone who loves classic brick Victorian mansions.
Inside this three-story historic beauty, you'll find nearly 6,000 square feet of living space, a stunning hand-crafted curved staircase, pocket doors, hardwood floors, 4 marble fireplaces, 10 bedrooms, 5 bathrooms (3 full, 2 half), beautiful original custom woodwork and built-in cabinetry.
The home is situated on nearly 1 acre of land with a 2-story carriage house.
Price Reflects Condition.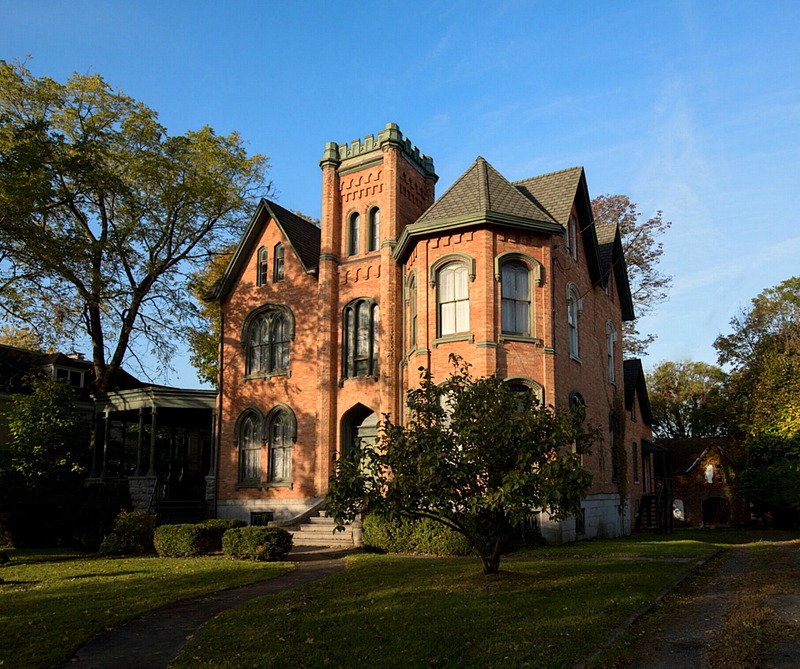 When McConnell saw photos of the house online, she was interested enough to go to New York to see it. She quickly recognized its potential and submitted an offer.
Based on her Netflix show "The Curious Creations of Christine McConnell," I can easily imagine her living in a great old house like this.
She mentioned on Instagram that it probably wouldn't be the right one for her and her husband to live in, but it could be an intriguing project for her to fix up on her YouTube channel.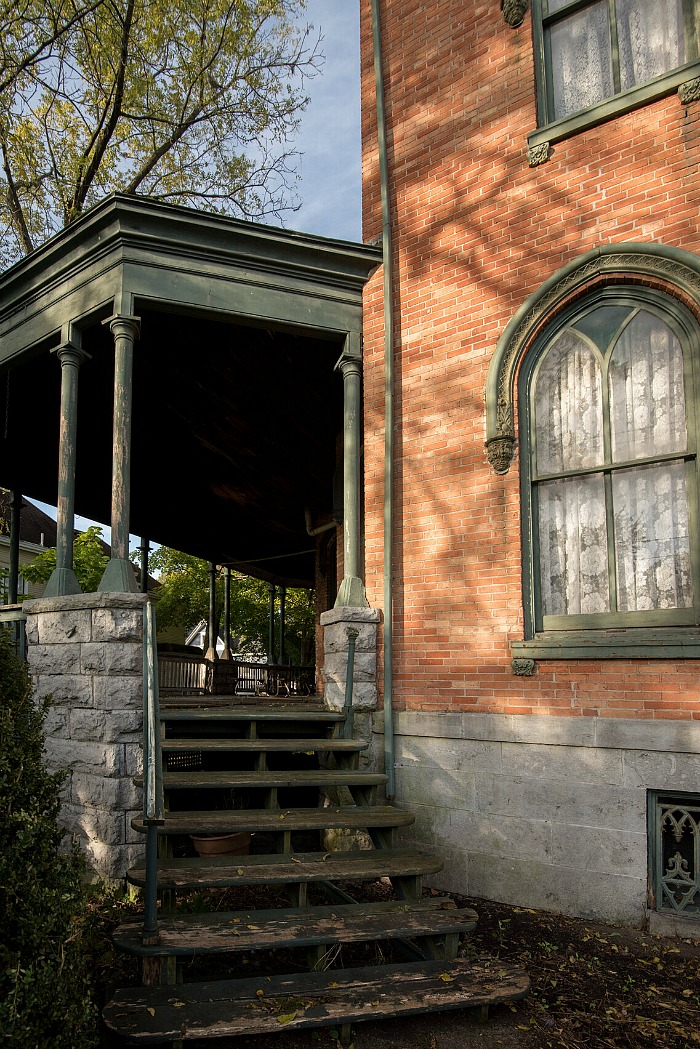 "The Curious Creations of Christine McConnell"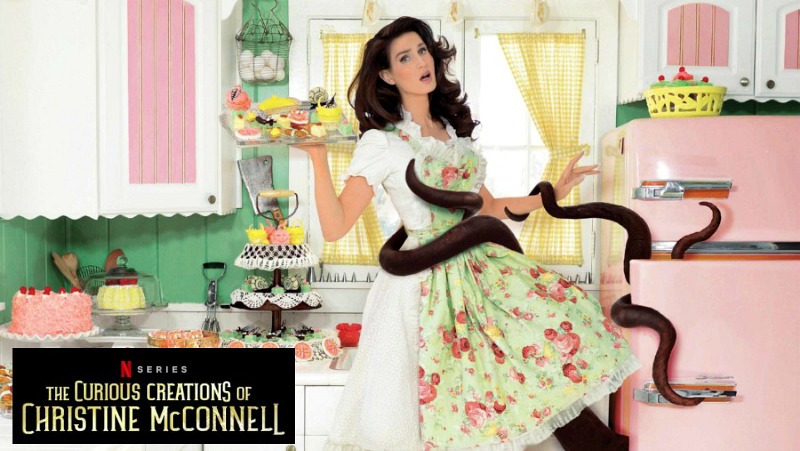 In case you haven't watched her quirky Netflix show, imagine what it would've been like if Morticia Addams had hosted a cooking show in a haunted house . . . with Muppets. While wearing aprons like June Cleaver. Hard to explain!
I've also heard her described as a combination of Martha Stewart and Tim Burton.
Providing comic relief on the show are Henson Alternative characters like Rose the raccoon, the mummy of an ancient Egyptian cat, and a werewolf named Edgar.
Oh, and Dita Von Teese plays a stylish ghost named Vivienne.
I guess you really just have to see this one for yourself, ha.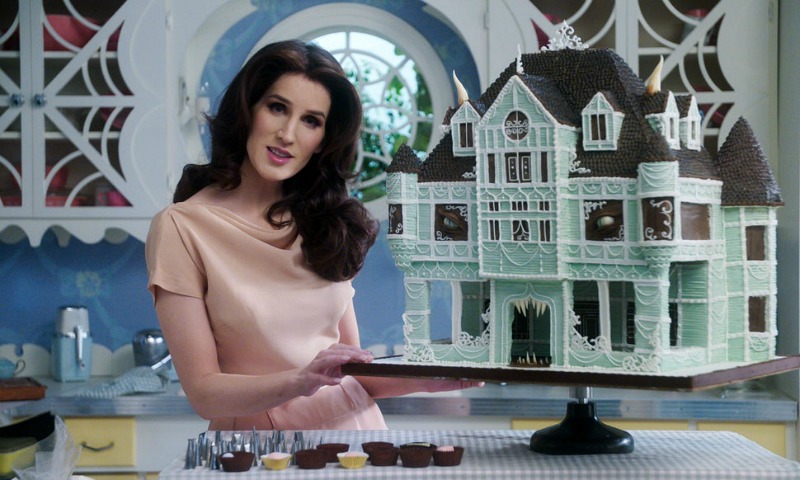 Some of her creations on the show are truly jaw droppers, like the house above. (And I love the spider-web pattern on her kitchen cabinets!)
She also baked and built an incredible "Ginger-dead House" for the Halloween episode, which reportedly took her three days to finish. You can see it in the screenshot below: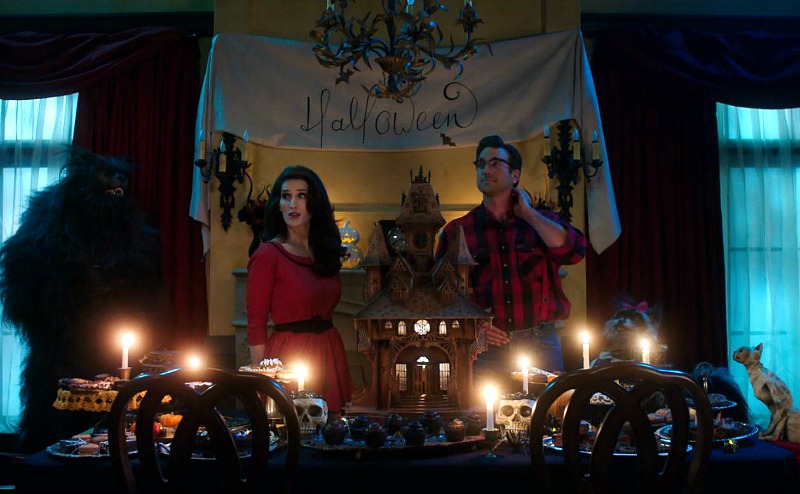 I was disappointed when "Curious Creations" wasn't renewed by Netflix for a second season,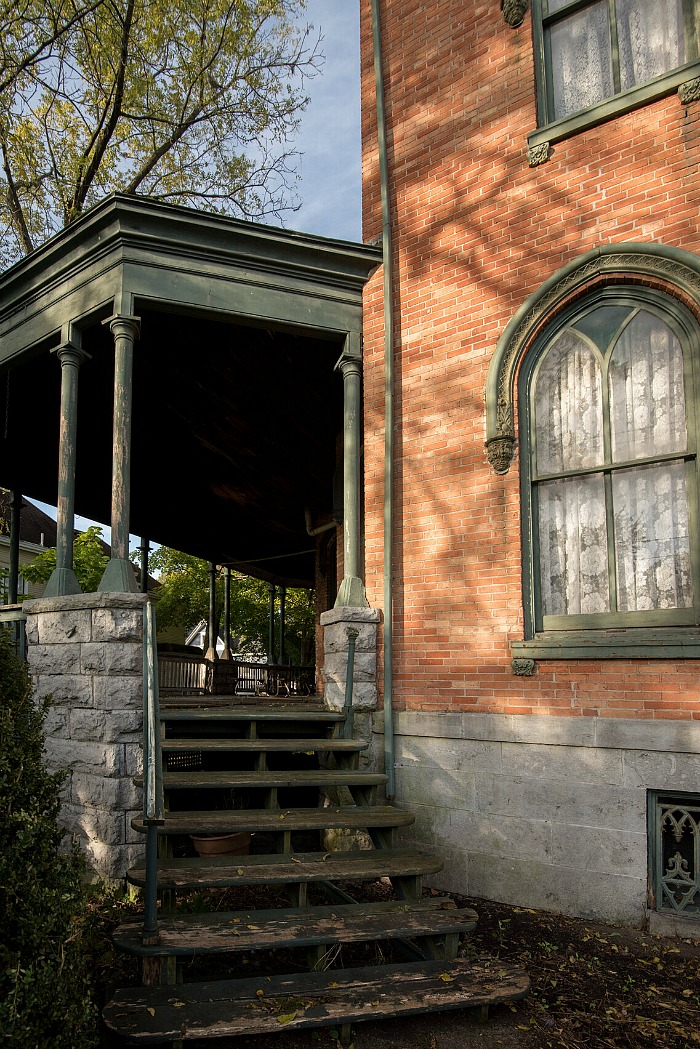 The Seymour Mansion has a large covered porch on one side.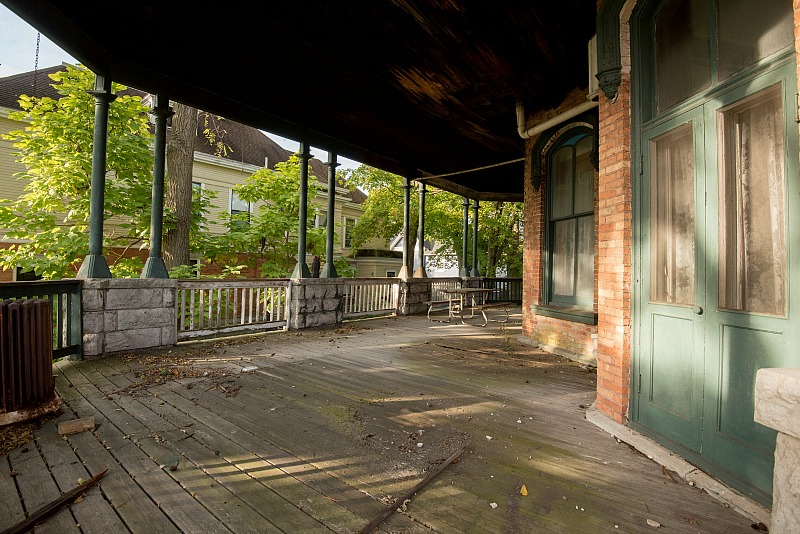 House Stats:
Bedrooms: 10
Bathrooms: 3 Full, 2 Half
Square Feet: 6,000
Stories: 3
Built: 1861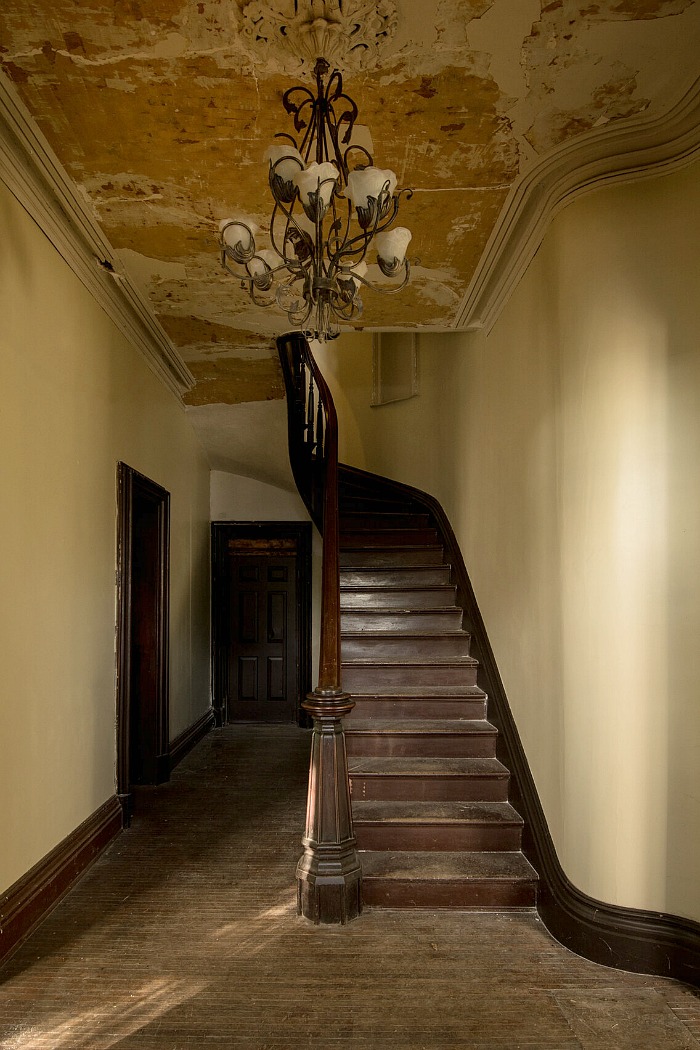 It needs a lot of work, but the original details that remain are stunning, starting with the staircase.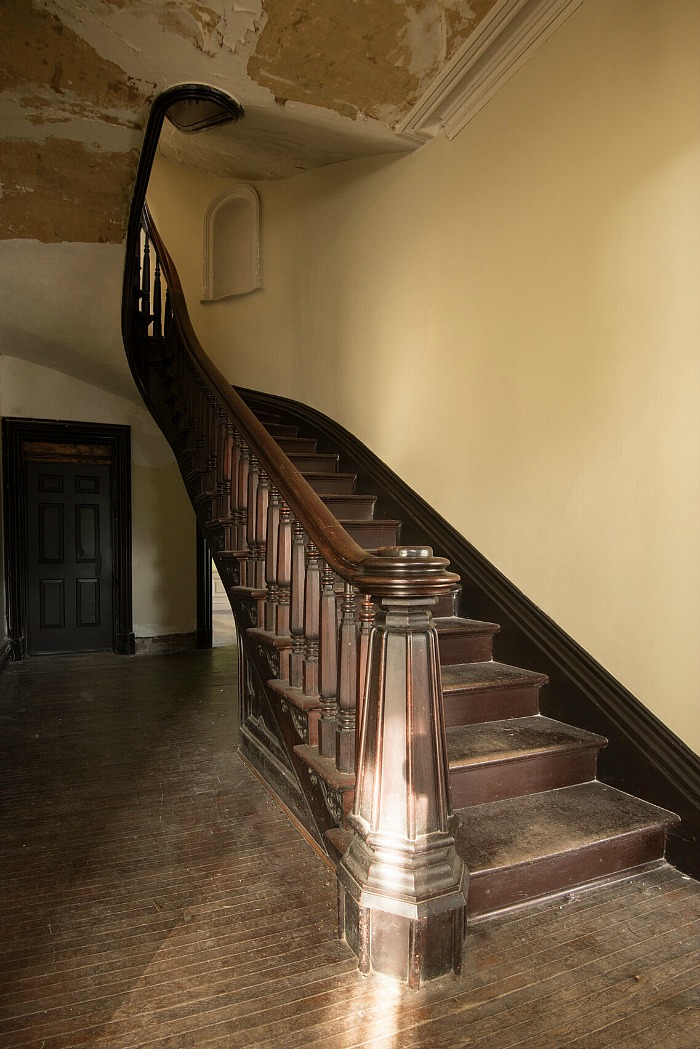 There are four marble fireplaces in the house: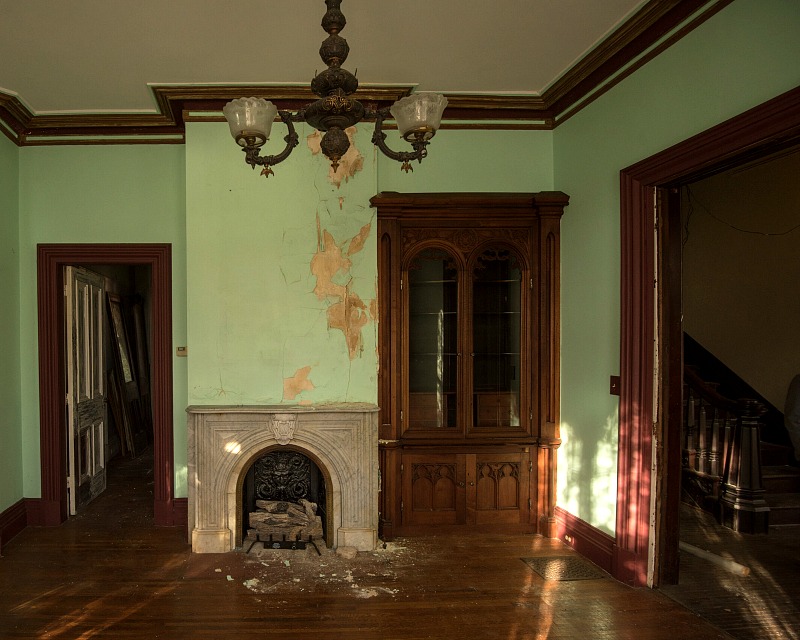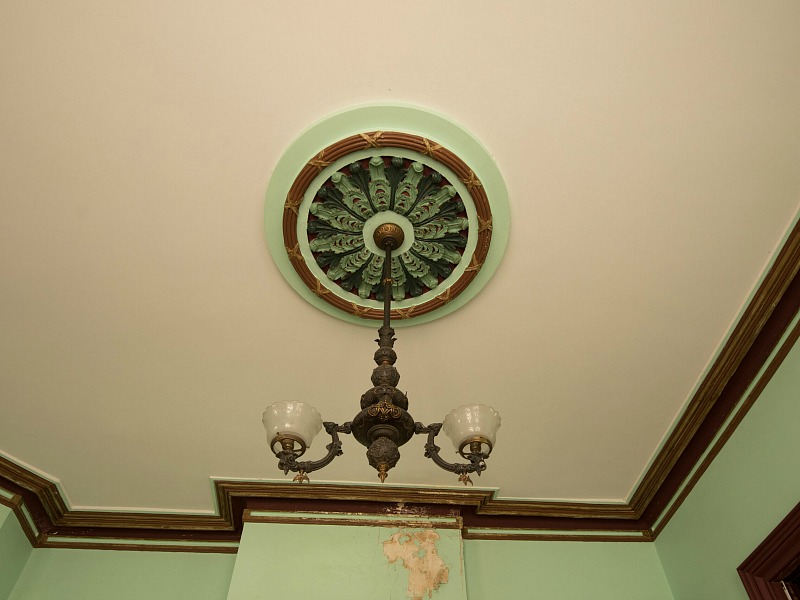 A local paper wrote about the house and McConnell's interest in it:
The star of the Netflix series "The Curious Creations of Christine McConnell," has submitted an offer for the historic Auburn property, she told The Citizen Friday inside one of its sitting rooms.
McConnell is working with real estate broker Michael DeRosa and his partner, Kelli Idle, who said they were honored to help the star submit her offer to the city of Auburn.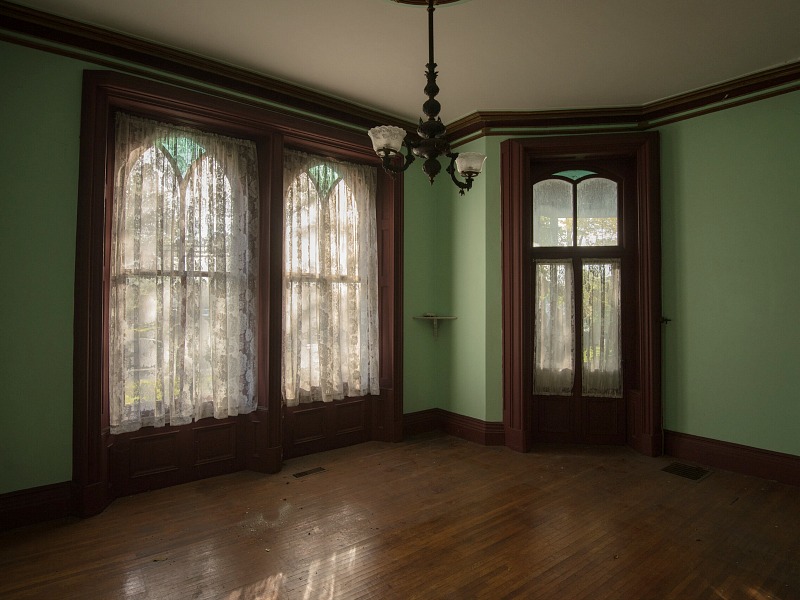 "She would do so many fascinating things with the restoration of this property,
if she's awarded the contract," DeRosa says.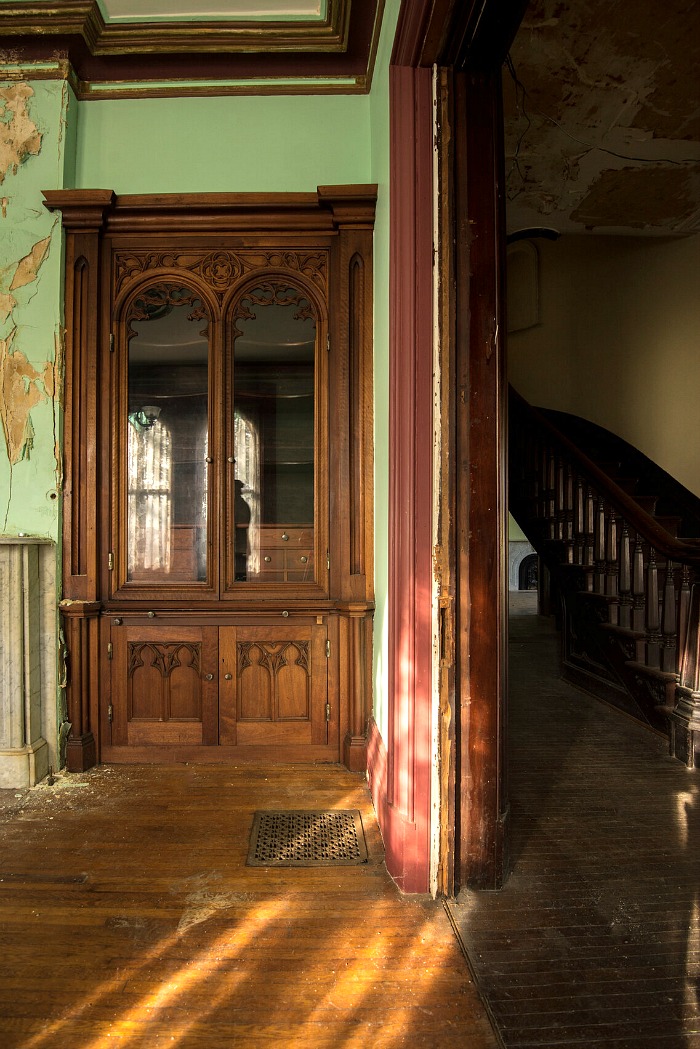 McConnell told the paper she's been interested in buying "a big old creepy
Victorian mansion" on the East Coast, so this one caught her eye.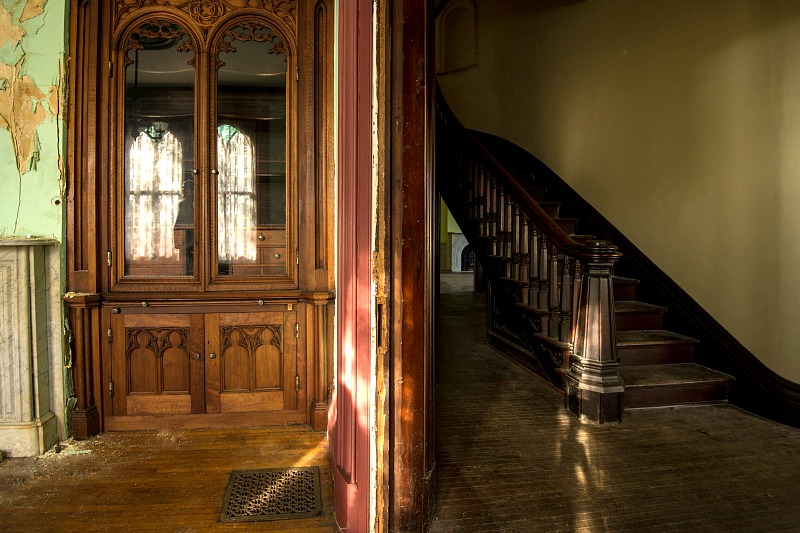 According to an article in The Citizen:
She'll balance that interest with her own "slightly sinister" aesthetics if she's selected by the city of Auburn to buy the Seward mansion, she said.
Though McConnell wants to restore some of the historic character of the home, she also feels there's room for her to add a "tasteful twist" to it. She'd like the mansion to become an attraction people go out of their way to see.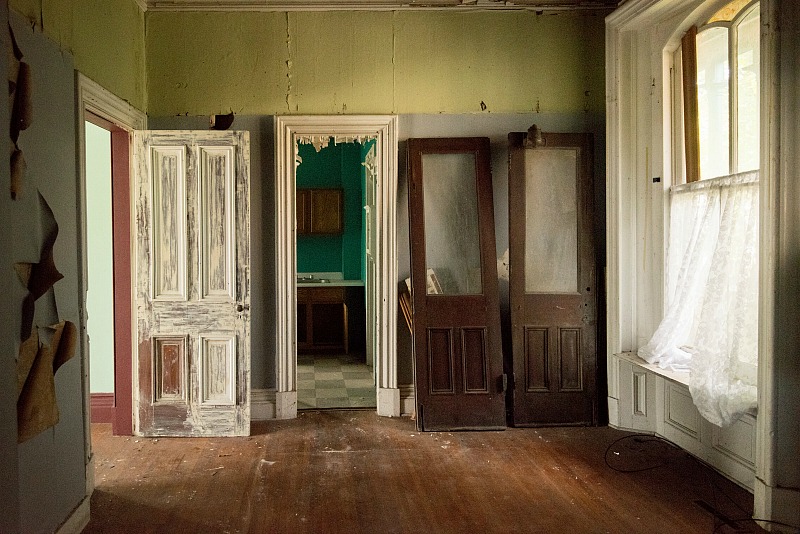 "With these kinds of properties, you have to think about it not just for yourself, but for the generations that are coming in the future that are going to want to appreciate and enjoy it," she said.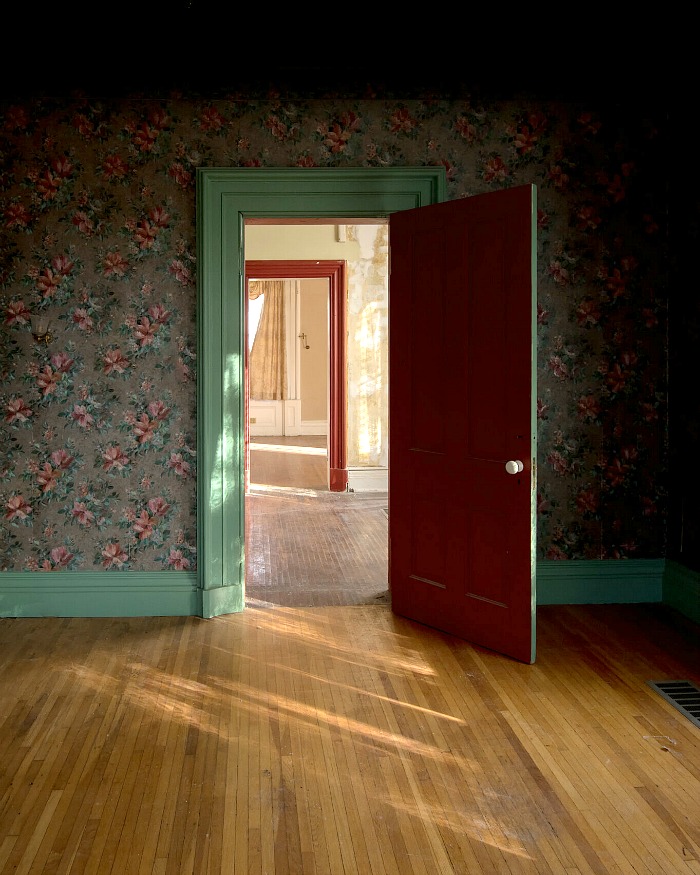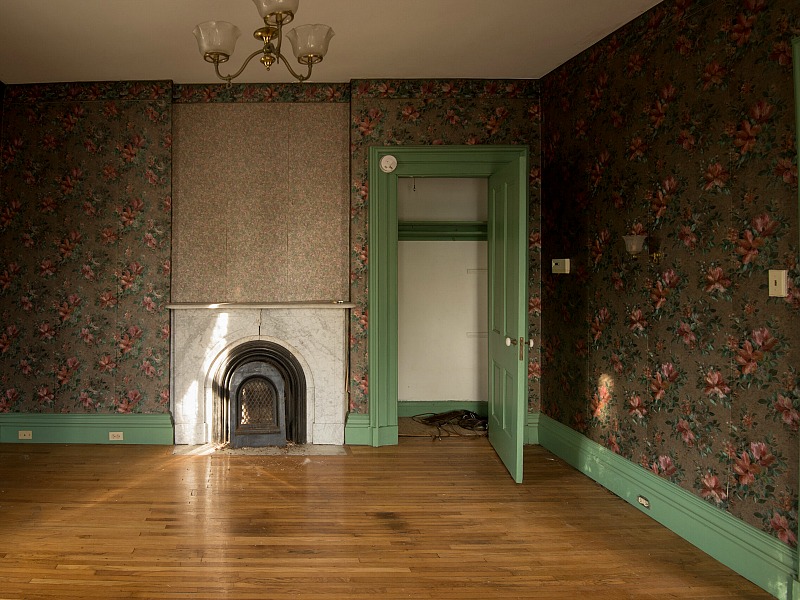 The city of Auburn owns the property, acquired through a foreclosure.
Mayor Michael Quill says they're trying something different by accepting submissions from interested buyers willing to pay the $50,000 and promise to restore the historic home.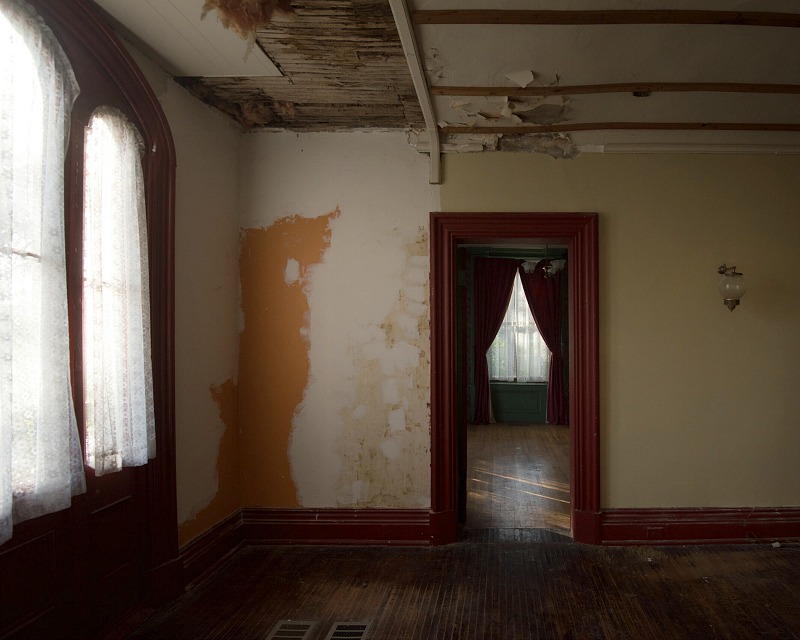 The deadline is December 18, 2019, to submit offers. They will consider all submissions and then vote on which buyer has the best plan for the property.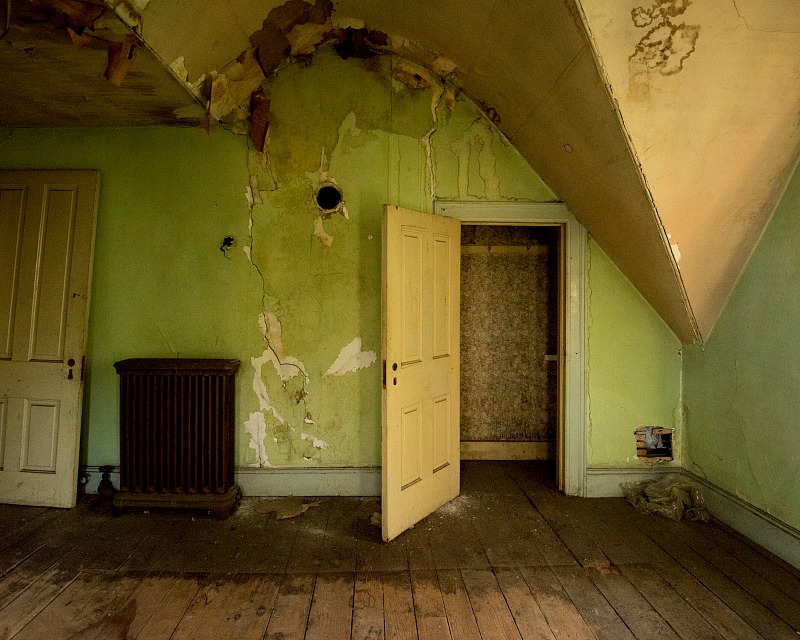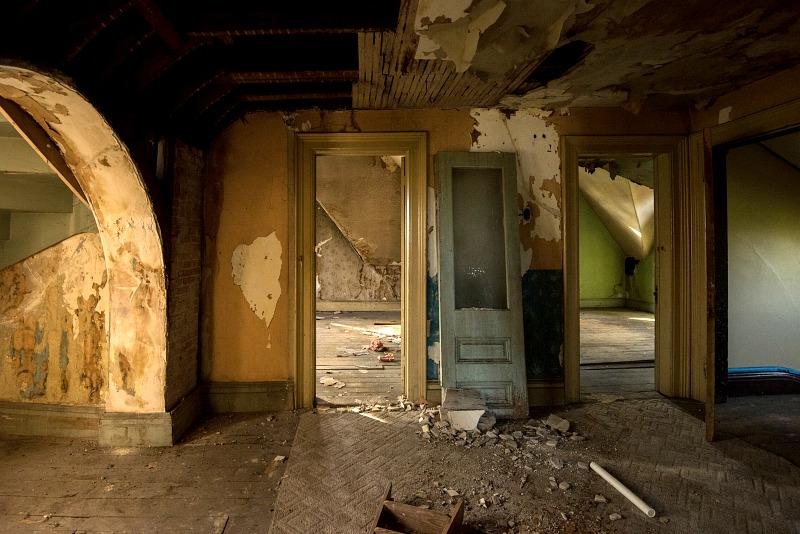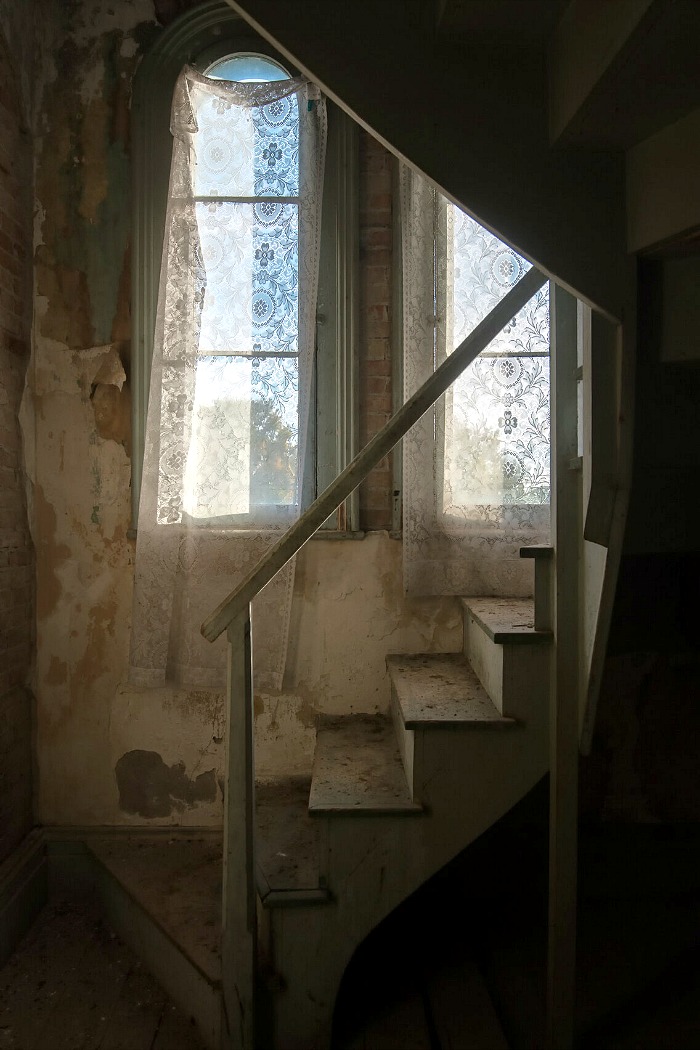 The arched ceilings make it look like a fairy tale, McConnell says.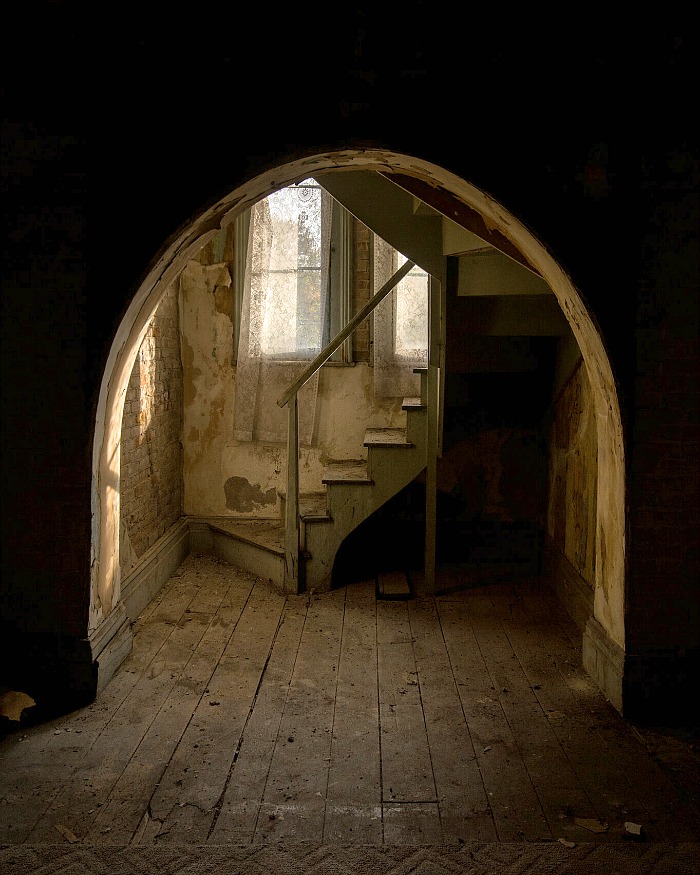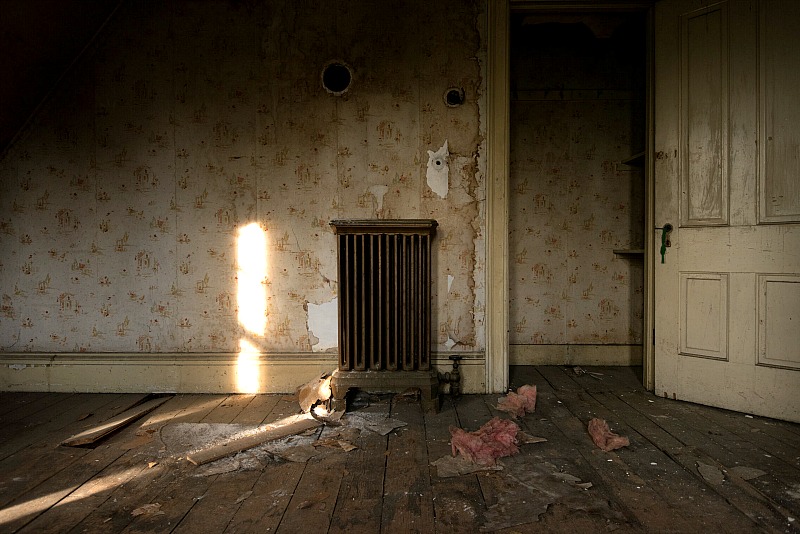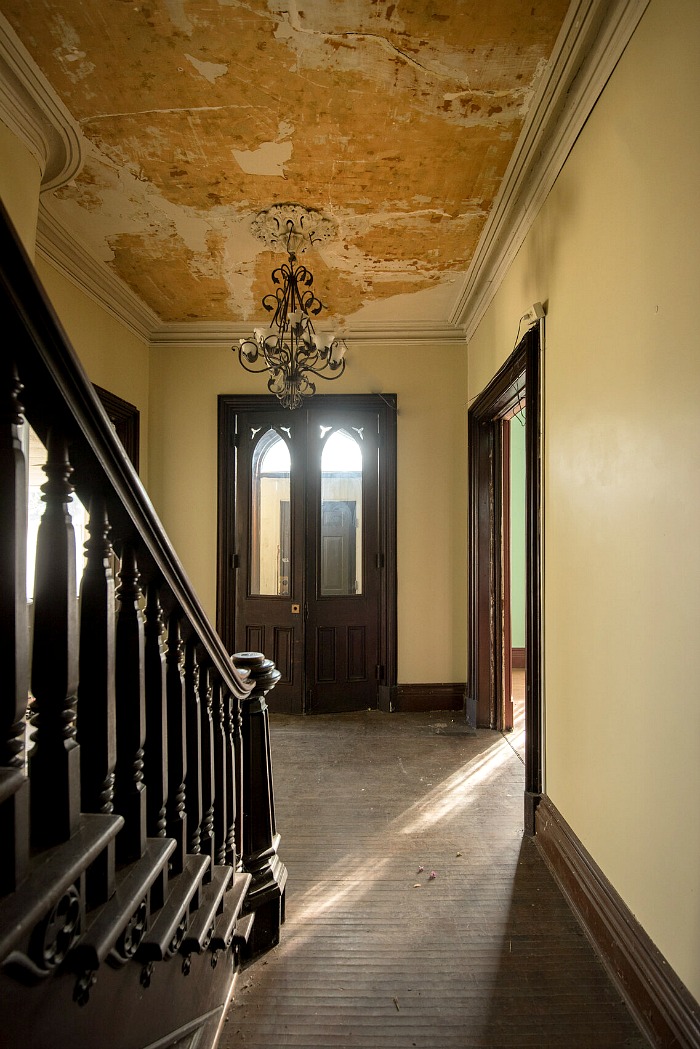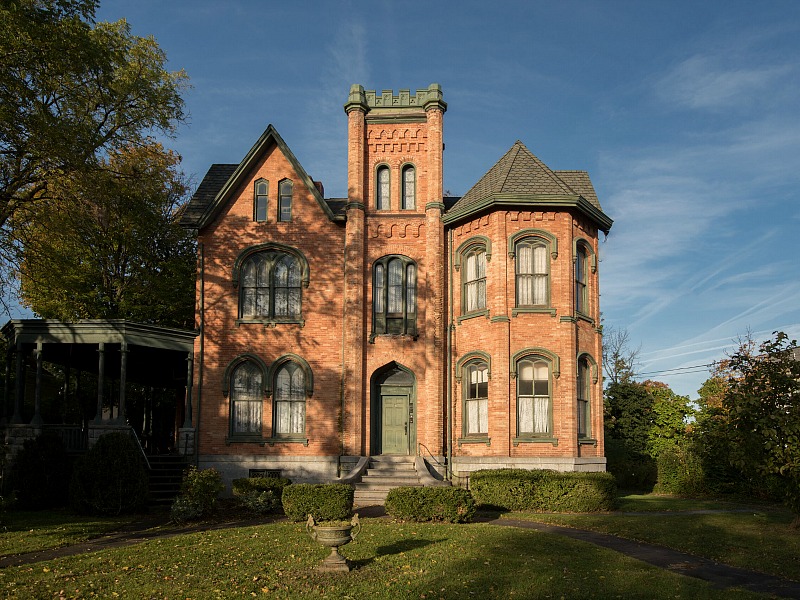 Aerial Views of the Seymour Mansion: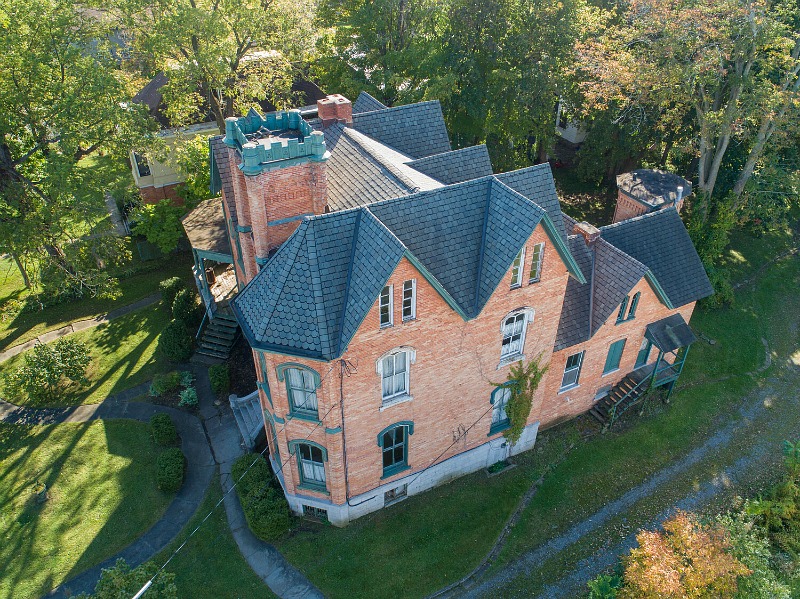 Harriet Tubman and William H. Seward lived in Auburn while leading slaves to freedom on the Underground Railroad, and James Seymour was reportedly a friend of Seward's.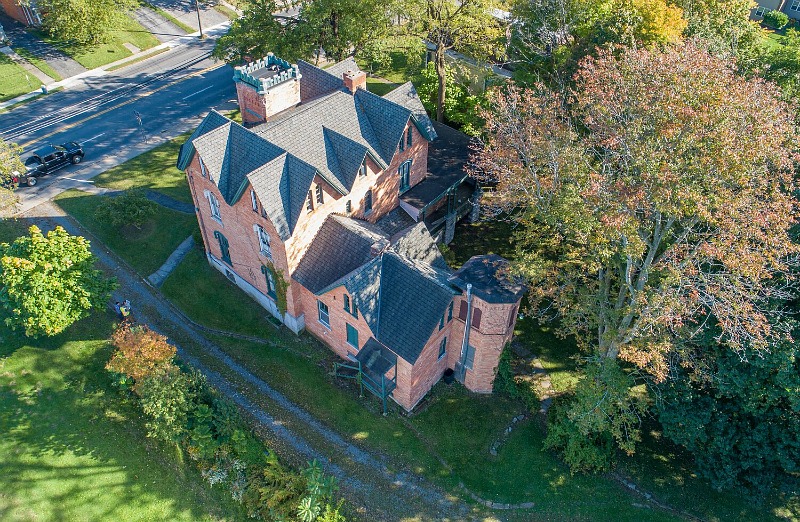 Agent Michael DeRosa says, "It's an honor to be selling a home with such an important part of Auburn's history. The quality of construction, style of architecture and historical significance contribute to its value in the same way that an artist, period and provenance influence the value of a work of art."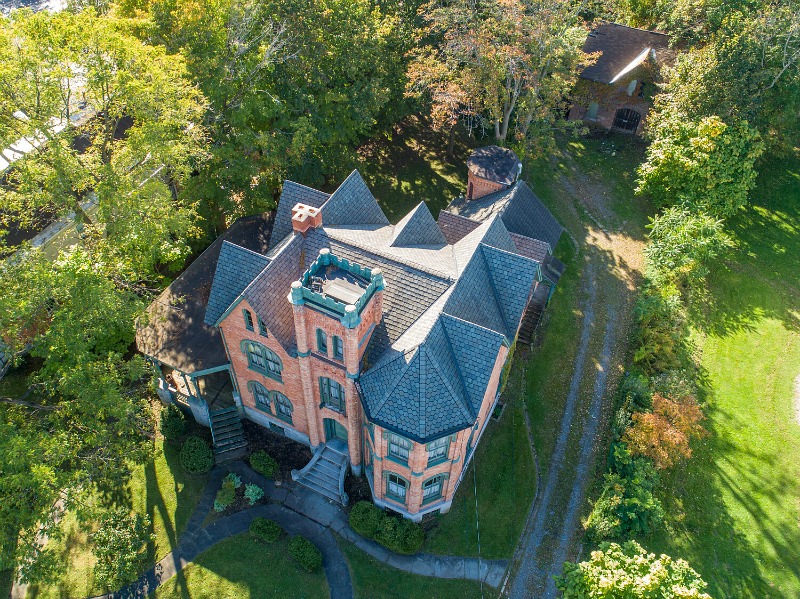 The Two-Story Carriage House: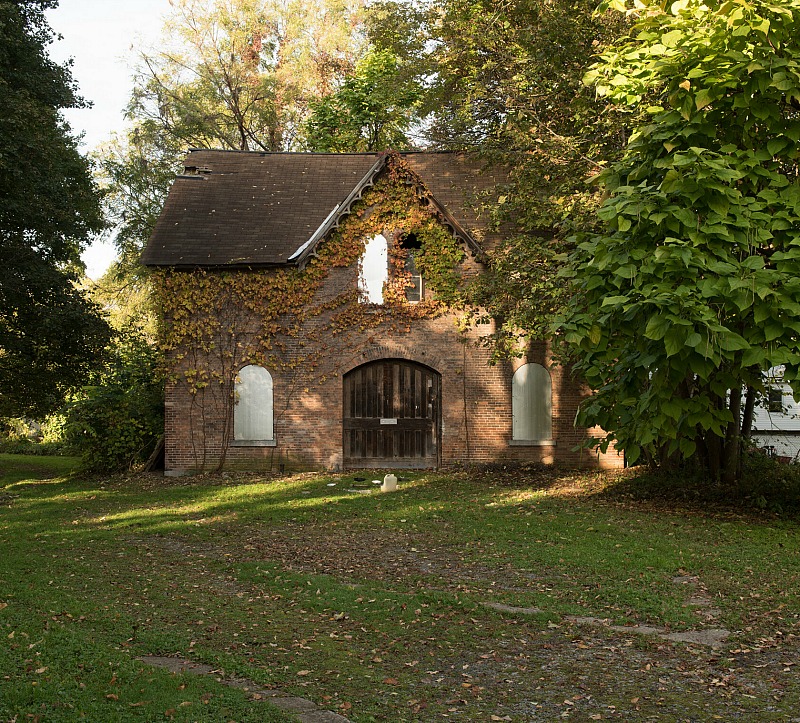 The listing says:
Auburn, New York, is a beautiful, historic City and remarkable hub for key figures and events in American history and culture with outstanding attractions related to the Civil War, Underground Railroad, women's rights and much more.
Founded in 1793, it was the historical crossroad for famous political figures, significant events, and culture. Today, it serves as a unique window into what shaped and continues to form this country.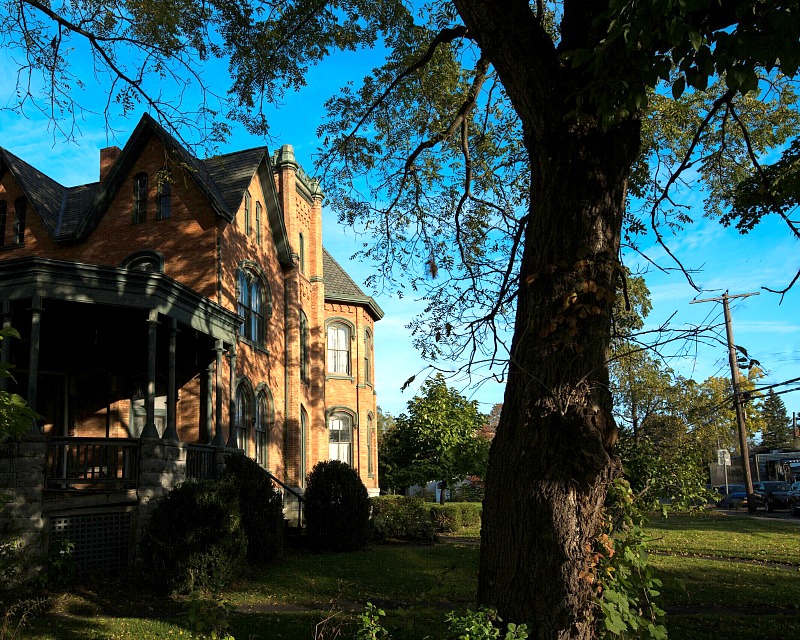 McConnell's main concern about the property is that it's on a busy street without much privacy.
She wrote on Instagram that the mansion "wasn't the right fit" for her and her husband to live in, but listing agent DeRosa clarified that she hasn't withdrawn her offer: "She is revising it and updating her restoration plan."
If she is chosen as its new owner, "The Auburn mansion would then become a focus of her YouTube series."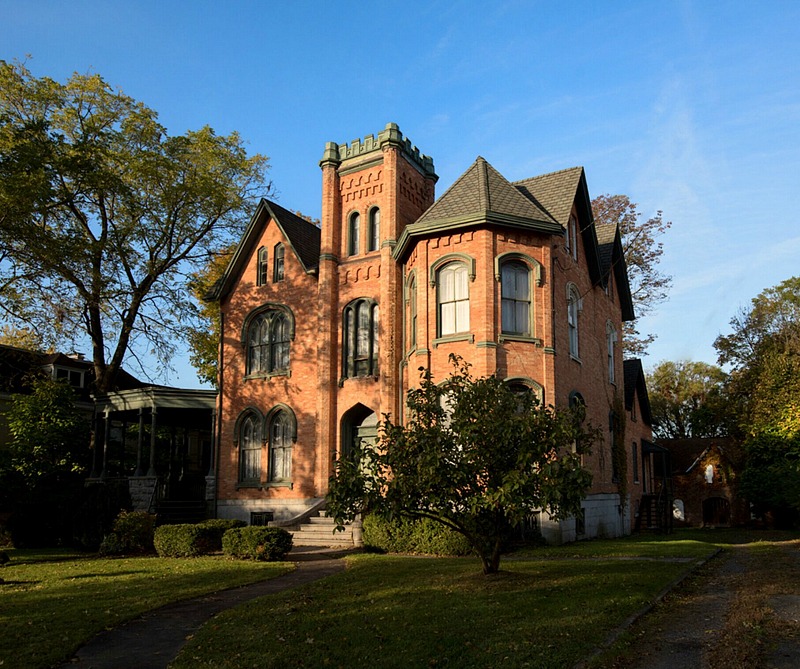 where you can take a tour of her charming real-life home.
Here she is in front of the Seymour Mansion with real estate agent Michael DeRosa,
who told me about this special property (below):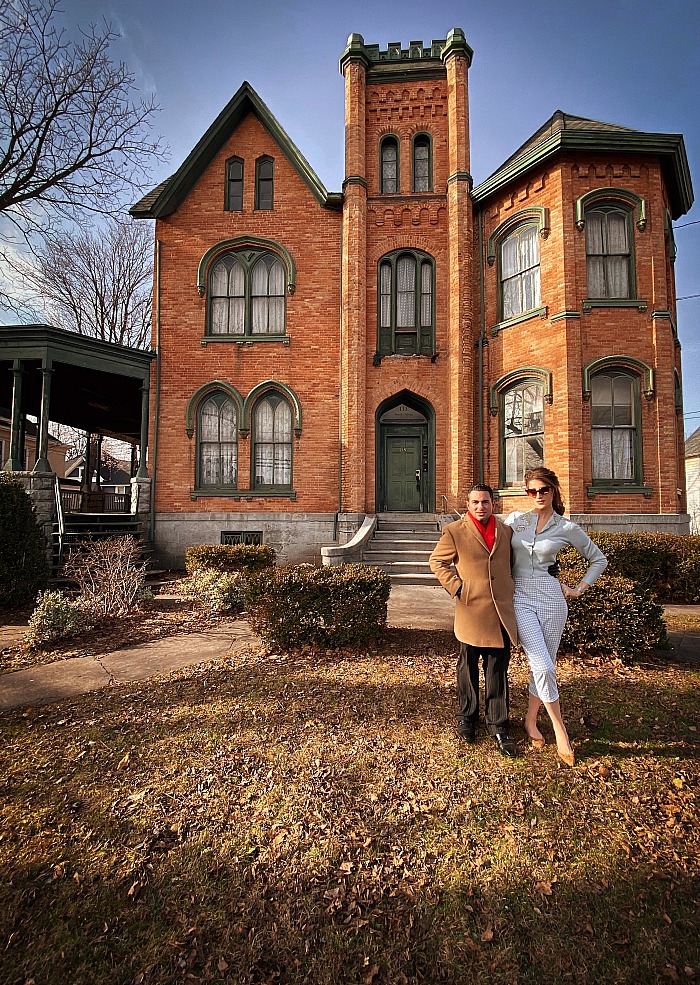 Regardless of whether she is named the owner or not, McConnell has drawn attention to the historic house just by visiting and talking about it.
The city has reportedly received well over a dozen bids by people eager to buy and restore the mansion. There's so much potential here — I'd love to see how it turns out!
Photo credits: Michael DeRosa / Michael DeRosa Exchange, LLC, and Netflix.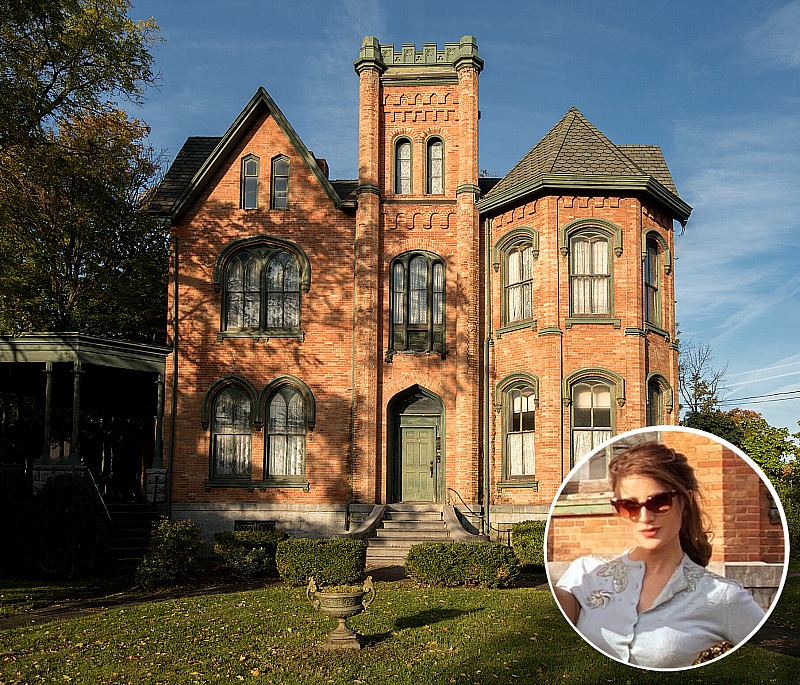 2020 Update: Christine McConnell's New House
She did not win the bid for the Seymour Mansion (this family did).
McConnell later announced on Instagram that she moved into "an incredible old mansion in Upstate New York. The trip leaving CA and arriving at the house is live on YouTube and an EERIE candlelight tour of the mansion is now on Patreon!"
It's known as the Thomas Richardson House and was built in 1873. In the 1980s and '90s it operated as a Bed & Breakfast. According to local lore, it's haunted.
Follow Christine McConnell on YouTube and Instagram.

Visit my Real Estate page to see more interesting properties for sale!