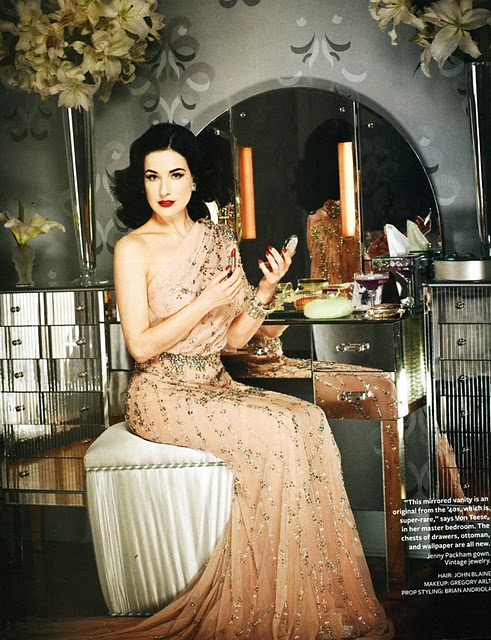 Dita Von Teese, known as "The Queen of Burlesque," lives in glam retro style at home in L.A., and the February issue of InStyle magazine has some seriously gorgeous photos of it. The house was built in the 1940s, her favorite era, and was decorated by designer Stacia Dunnam.
The pose of Dita in front of her mirrored vanity looks like something out of an old black and white movie, and I imagine Betty Grable (who she says is her idol) would feel right at home here.
Her bedroom is "an homage to the Golden Age of Hollywood:"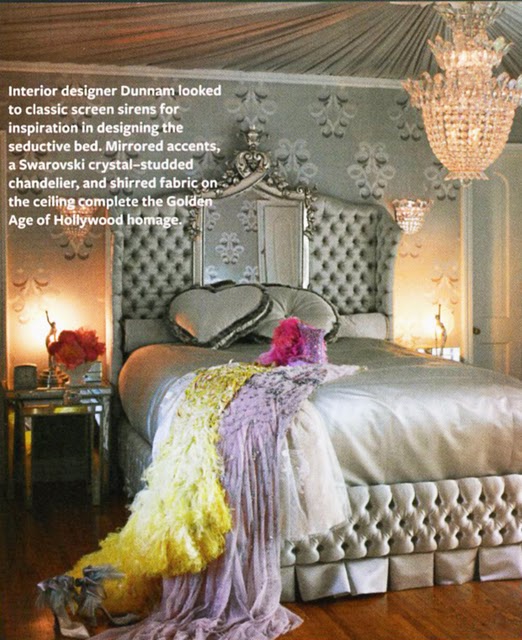 Her library is decorated with Hollywood memorabilia and an art-deco inspired sofa:
But what I really flipped over was her pink kitchen with the checkerboard floor. So fun!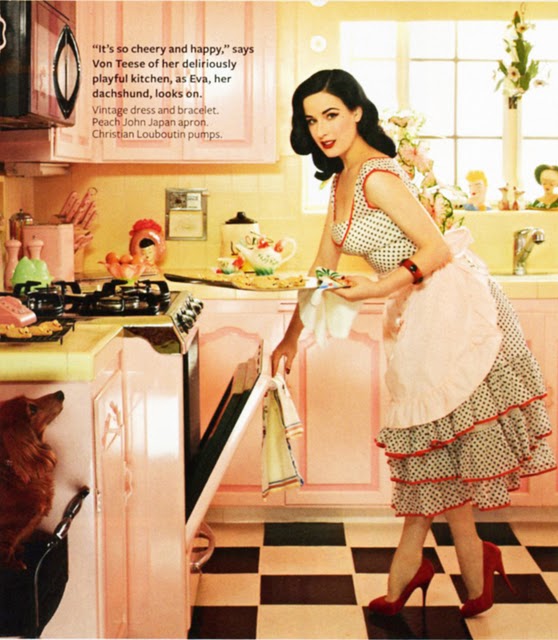 I couldn't find the photos on InStyle.com, but Nita has the rest of them on her Mod Vintage Life blog if you want to see them!
P.S. Visit Celebrity Houses to see more, including…
(Visited 243 times, 1 visits today)