Jennifer Aniston recently turned 42, and now she's selling her mid-century mod house in Beverly Hills for that same magic number: $42. Million, that is. She is reportedly "simplifying her life" and making a move to NYC.
The nearly 10,000 square-foot house is the same one that we saw in Architectural Digest a year ago that some people in the blogosphere loved, and others weren't so crazy about. Which camp did you fall into?
The listing raves: "Unparalleled Hal Levitt 'Ohana' Estate Offers Rare Oasis of Asian and Balinese-Inspired Tranquility in the Heart of Los Angeles with Commanding 180 Degree Views." Aniston reportedly named it Ohana because it means "extended family."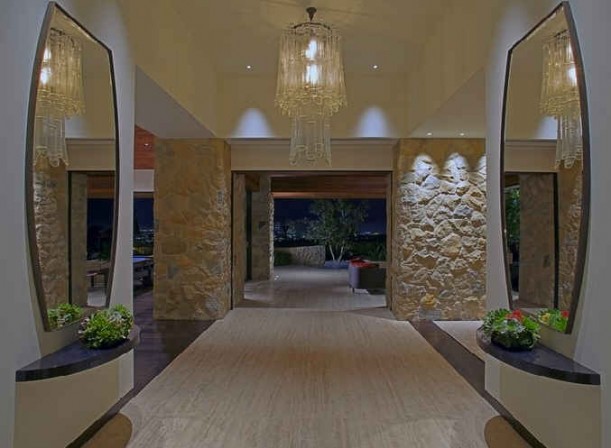 The house was designed by architect Hal Levitt in 1970. Aniston bought it in 2006, shortly after her split from Brad Pitt, for $13.5 million. She then spent nearly 3 years renovating and expanding it with the help of designer Stephen Shadley. He says it was in such bad shape that they "essentially tore the house apart and rebuilt it."
She told People magazine about her decision to sell the house: "I couldn't sleep and I sort of had one of those moments where I went, I really need to simplify… and clear out the clutter. And along with that thought came, 'I should sell my house.' … I had the realization that this is just too much for me. I'm not this person."
It really is hard for me to imagine her living here. It looks very masculine. If I saw the house and didn't know it was hers, I wouldn't guess she was the owner, would you?
Go to Architectural Digest to see the rest of the photos, or to the listing by Jade Mills of Coldwell Banker for more information.
What do you think? Is it worth $42 million of your money? Or will you hang onto your cash a little longer?
*UPDATE*
Check out the Cozy Rental House Jen moved into with Justin Theroux: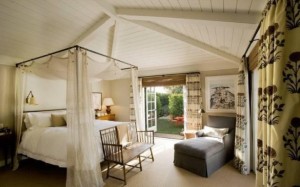 *ANOTHER UPDATE*
Jen just bought this $21 million house in Beverly Hills:
{P.S. Visit my Celebrity Houses page to see more!}
One thing I'm really going to miss when Oprah goes off the air are the peeks she gives us into celebrity homes. On Monday, we…
"Real Housewives" star Lisa Vanderpump brought some humor and fun to Bravo-TV's popular reality series earlier this year, which revolved around the endless cat-fights among…