Michael J. Fox and Tracy Pollan hired an architect to design their dream home in the Connecticut countryside 20 years ago, and it was featured in Architectural Digest soon after it was built.
Now they're selling it and the 72 acres it sits on, so let's take a look!
Note: This post includes Amazon affiliate links that may earn me commission.

Tracy Pollan & Michael J. Fox's House in Connecticut
The listing says:
Gorgeous Views from this classic shingle and stone home with huge screened porch set on over 72 acres with a pond, pond house, guest apartment, pool, portico, mature plantings and gardens. Horse Barn and Paddocks with pasture in quiet and private setting.
The couple had it custom built for their family in 1997.
The Two-Story Great Room:
The house was featured in Architectural Digest in June of 2000.
Here's how the Great Room looked in the magazine then, with a better view of the fieldstone fireplace:
"They're hearth-and-home types," interior designer Marc Charbonnet told AD.
The Upstairs Landing:
The house has 6 bedrooms, 5 bathrooms, and 5,000 square feet.
The same bedroom in 2000:
They hired ar­chitect Charles Myer to design the house for them.
The bathroom photographed for AD:
An open walkway runs around the second floor with views of the Great Room below:
The Great Room was Fox's "first request" when they met with their architect.
Study with Fireplace:
TV Room:
Kitchen:
The kitchen photographed for AD:
The eating area in the listing shows it from the opposite angle:
The screened porch runs the length of the back of the house, overlooking the property:
"Sharon is a lovely rural Litchfield County community that typifies an 18th-century New England village."
The Pool:
Landscape designer Jean Brooks planted a perennial garden outside the kitchen:
The garden was photographed for the magazine, too:
The Pond House:
This was an old shed they moved to the property, and Fox says it's one of his favorite places to hang out.
The Horse Barn:
 They're asking $4.25 million. To learn more, check the listing and the AD article (photos by Peter Aaron/Esto).
Fox has written a couple of books about life with Parkinson's, called Lucky Man and Always Looking Up: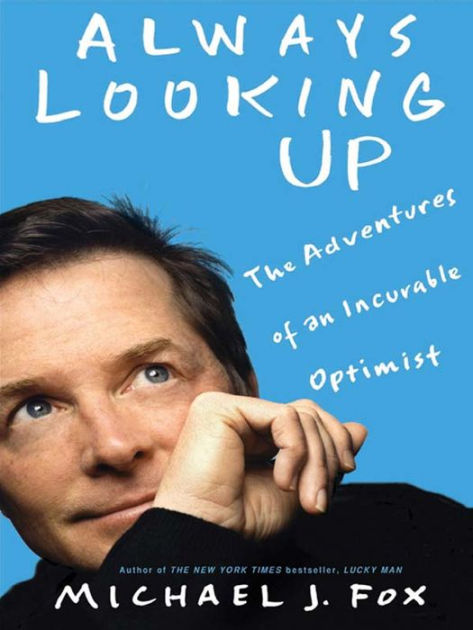 Back to the Future is one of my husband's favorite movies, but I have a soft spot for this one.
BTW, the couple's shingle-style home in Quogue was one of the first celebrity houses I ever featured, back when I started blogging in '08, and I still love that one! 🙂

*Post includes Amazon affiliate links — thanks!
(Visited 21 times, 1 visits today)