Michael J. Fox, wife Tracy Pollan, and their four children are moving into this lovely shingle-style home in Quogue, a village in Southampton, New York.
They paid $6.3 million for the beautiful new 6 bedroom, 7.5 bath house.
Take a look!

Michael J. Fox and Family's New Home in the Hamptons
I was surprised to read that it was new construction because it has so much character and charm.
The Traditional White Kitchen:
I'm loving this sunroom with the fireplace and gleaming hardwood:
According to Real LI:
The four-time Emmy winner's new digs sits on 1.11 acres and includes seven fireplaces, a 17-by-11-foot wine cellar, a 250-square-foot guest cottage, and Gunite pool with spa. The kitchen opens to a sunroom overlooking a private garden, and leads to a wraparound screened porch with fireplace. A second-floor master suite leads to a roof deck overlooking Quantuck Bay.
The family was shown in this backyard in an Elle feature (photo credit: Jonny Valiant):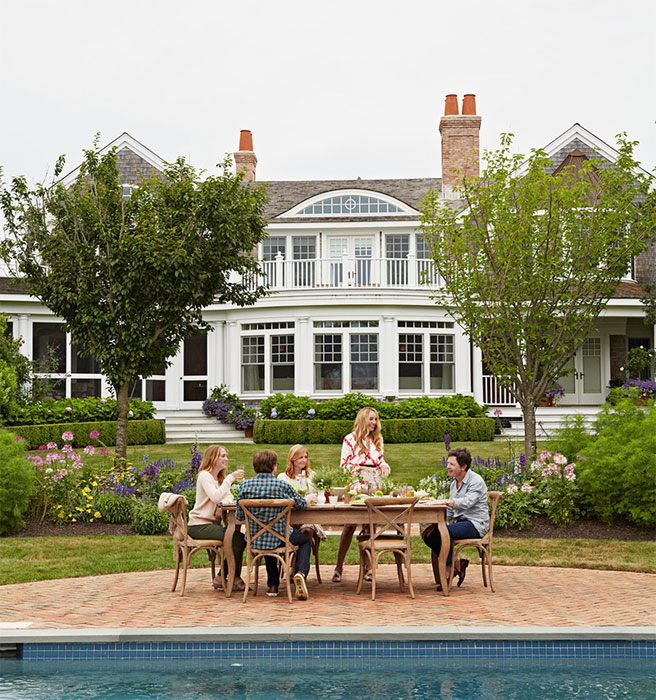 I love this house and wish we could see how it looks after they furnish it, don't you? 🙂
(Visited 294 times, 1 visits today)