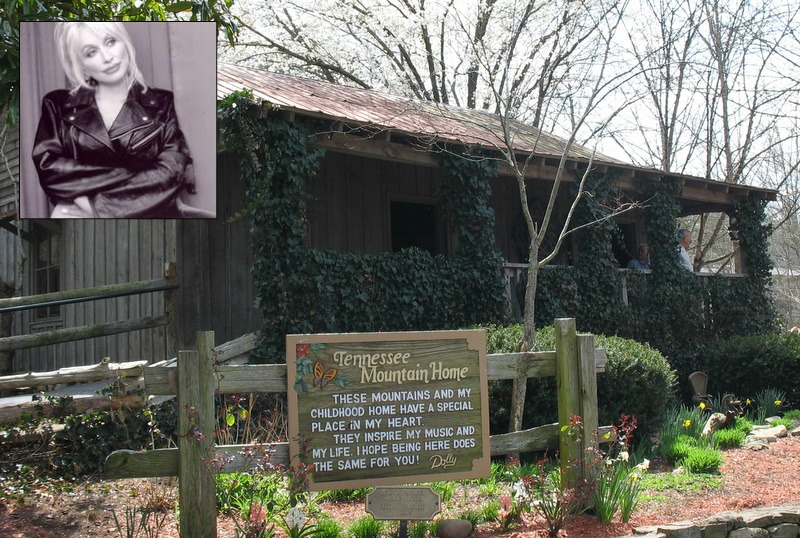 My family and I just got back from Pigeon Forge, Tennessee, where we spent a day at Dollywood.
As a big Dolly Parton fan, one of my favorite things in the park was the replica of her family's childhood home, which was constructed by her mother and brother.
I snapped some photos to show you, so take a look!

Replica of Dolly Parton's Childhood Cabin at Dollywood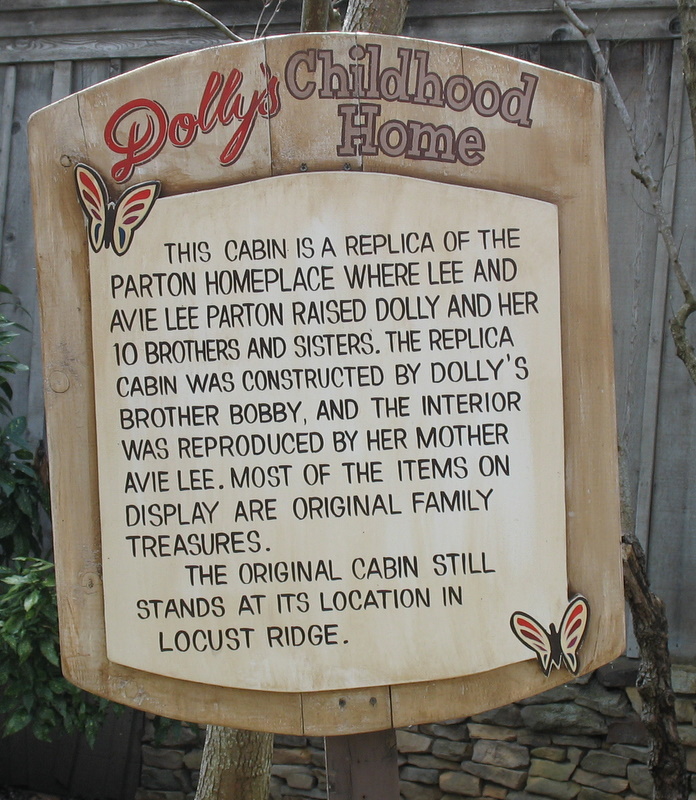 I was amazed to see how Dolly and her 10 brothers and sisters lived in this tiny one-room cabin in the Smoky Mountains. She has always described her family as "dirt poor," and that's no exaggeration. It's all the more remarkable when you think about how far she's come since then!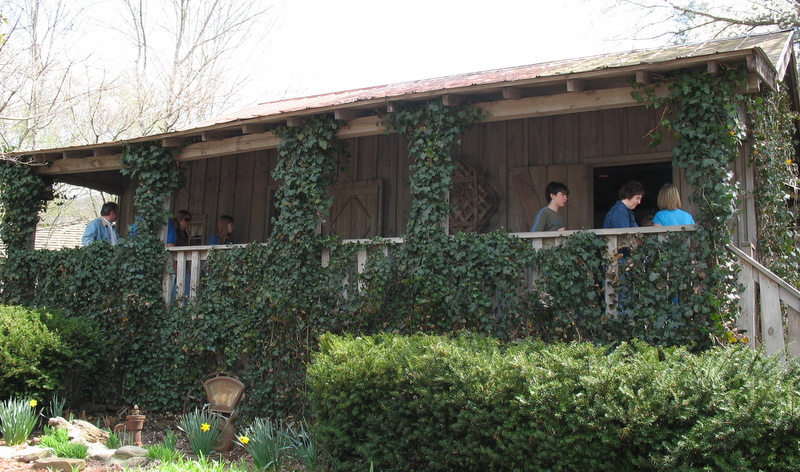 "I can still close my eyes and go home – I can always draw from that."
–Dolly Parton

I was fascinated by details like the tin of tobacco and Johnson's Baby Powder on the shelves: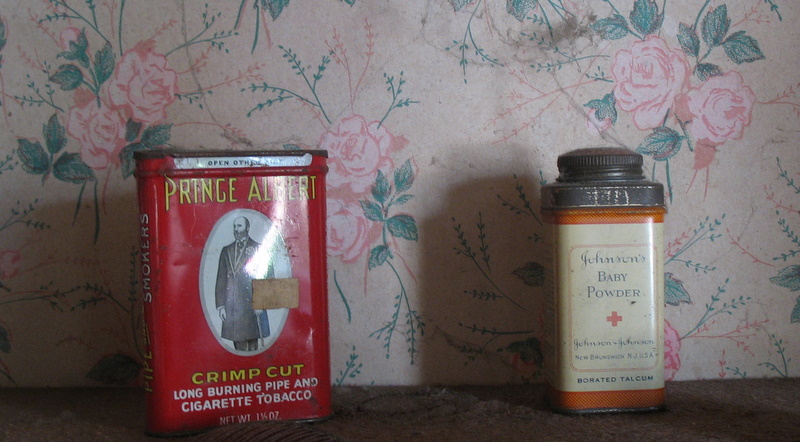 There were 11 children, but this was the only bed: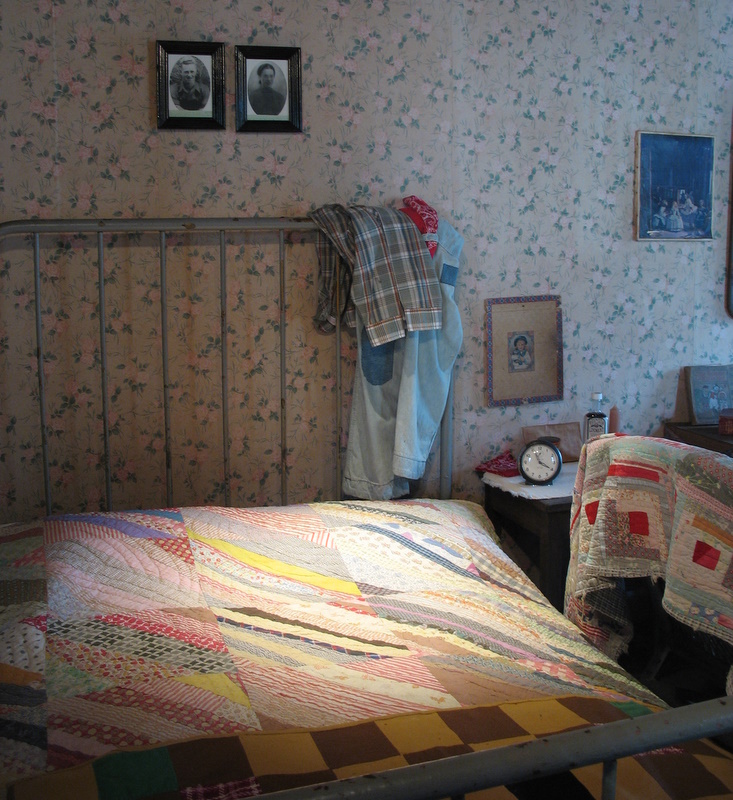 The walls were wallpapered with pages from old newspapers and magazines: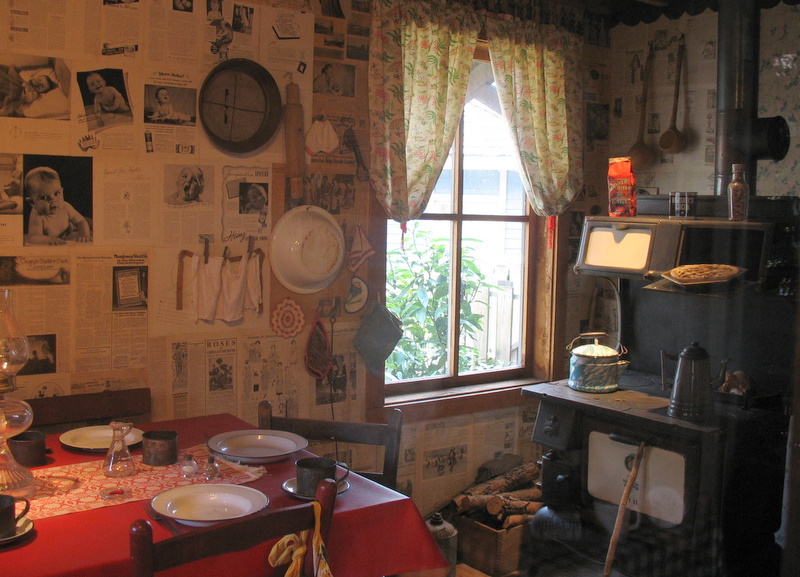 The Pantry Shelves: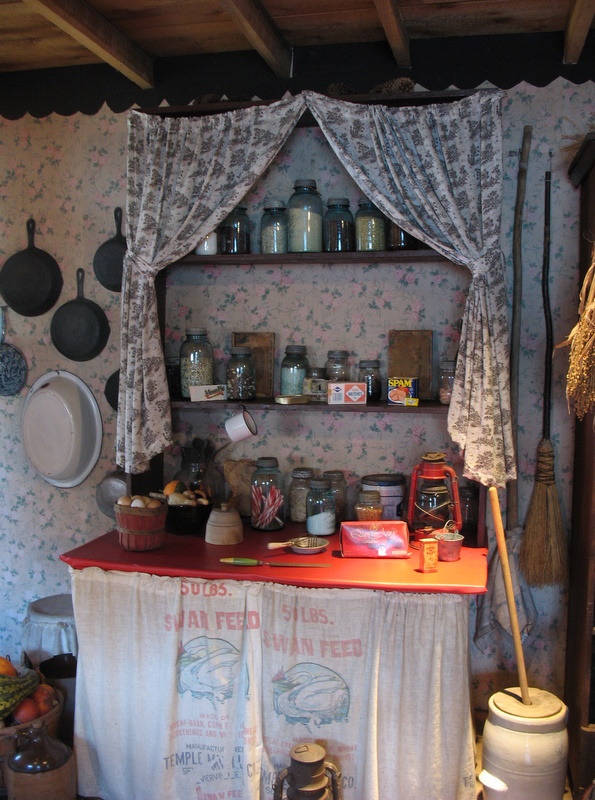 The kitchen table had seating for 6: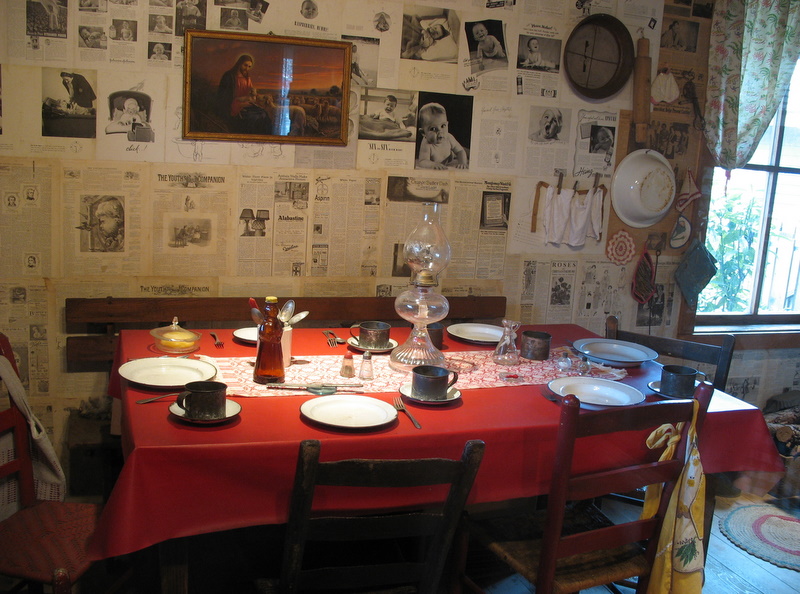 The Kitchen Stove: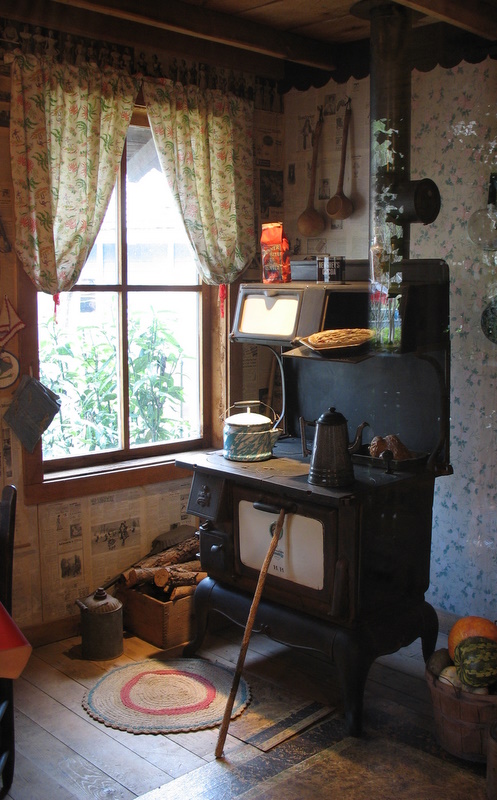 One of my favorite Dolly quotes:
"
I'm not going to limit myself just because people won't accept the fact that I can do something else."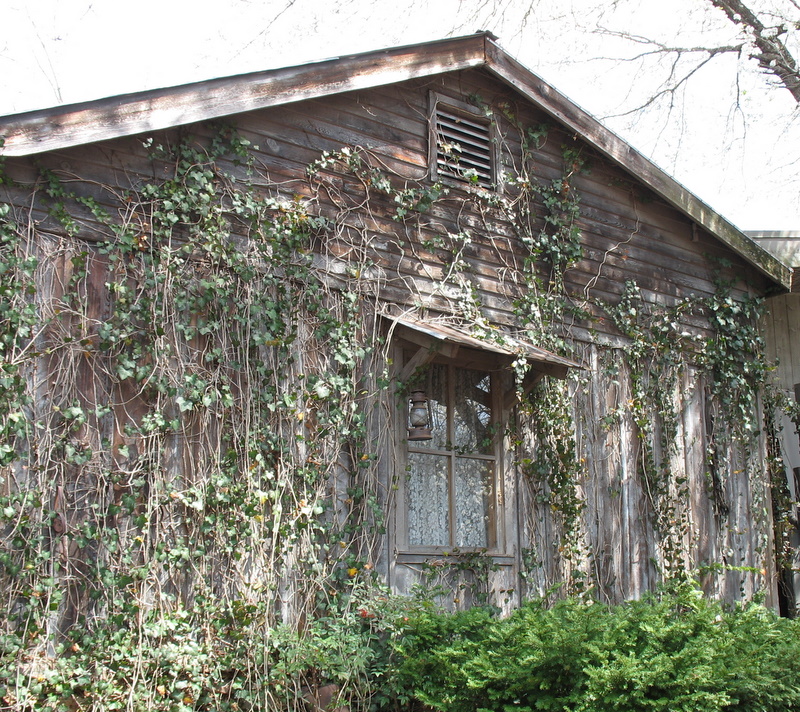 The Porch: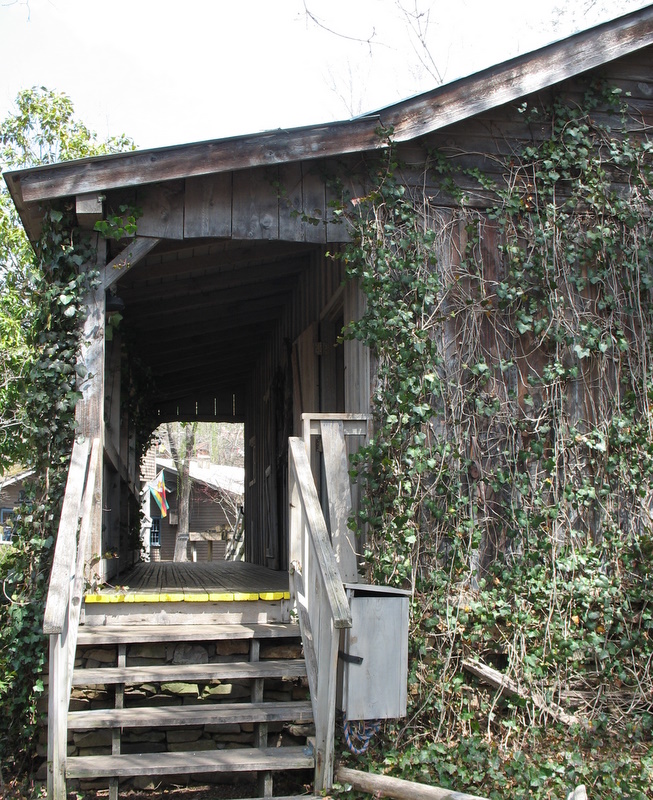 5 Things You May Not Know About Dolly Parton:
She's Miley Cyrus's godmother and played "Aunt Dolly" on "Hannah Montana."

Her investment in Pigeon Forge, with enterprises like Dollywood and Dixie Stampede has revitalized the area and employs thousands.

She's known as the Iron Butterfly. Butterflies they represent beauty and freedom to her.

26 of her songs have hit #1 on the Billboard country charts, a record for a female artist.

Imagination Library is her literacy program that mails a book a month to children from the time they're born until they turn 5. We talked to one Dollywood employee who told us every time her daughter gets a book in the mail, she says, "Aunt Dolly loves me!"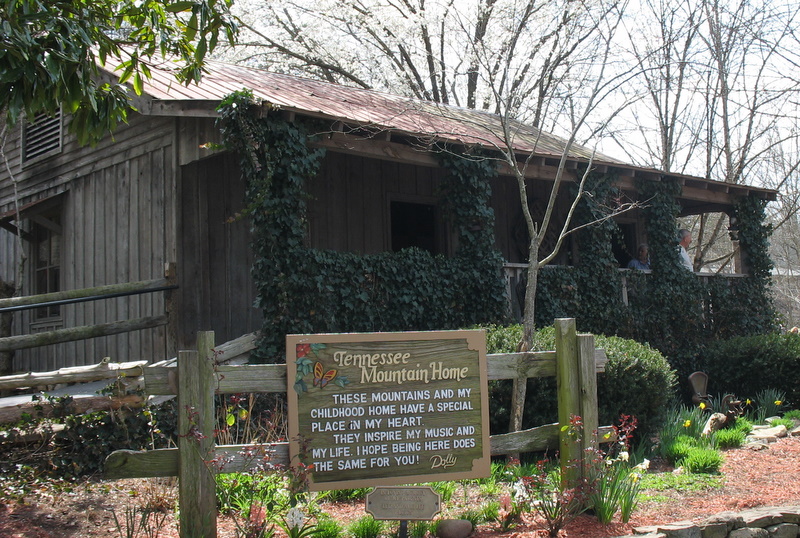 Visit Dollywood to see it for yourself!

Fellow Dolly Parton fans can learn more about her projects on her website.