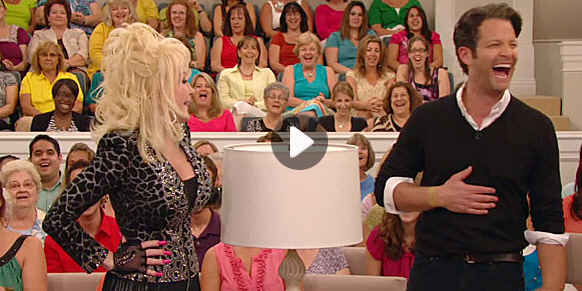 Did you see Dolly Parton on "The Nate Berkus Show" Wednesday?
I love Dolly. Two years ago we took the kids to Dollywood over Spring Break, and I snapped lots of photos of her small childhood home, which has been rebuilt inside the park (I wrote a blog post about it here).
It was pretty fascinating to see how truly humble her beginnings were, and how far she's come. I admired her even more after that.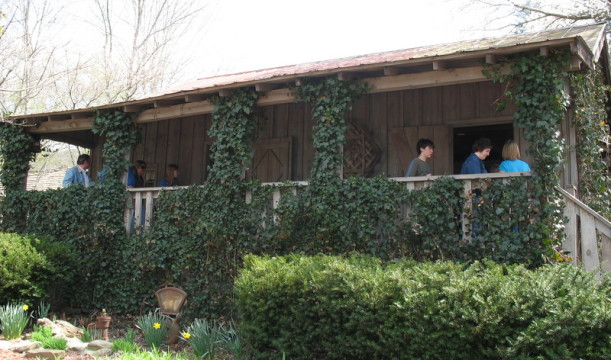 Imagine my surprise when a producer from "The Nate Berkus Show" contacted me right before they began taping the show with Dolly Parton in it. She asked if they could please use the photos from my blog of the cabin. I had to sign a contract and fax it back to her right away. No time to waste! They were in a huge-huge hurry!
I wasn't really sure what they were going to use the photos for, but I was happy to help.
It was fun to see them on the show during her segment, even though they didn't give my blog credit like I hoped. Oh, well. So much for my 5 minutes of fame.
I also had to laugh that out of all the photos from my blog, my vacation snapshots were the ones being shown on national TV. Never saw that one coming!
Have you been watching Nate's show? What do you think of it so far?