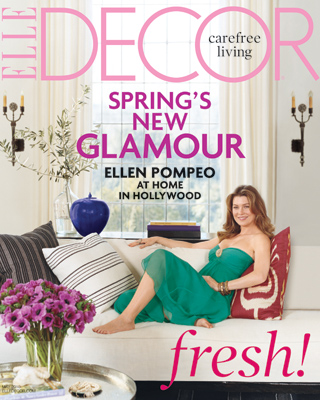 Ellen Pompeo, who plays Meredith on the popular TV drama "Grey's Anatomy," loves decorating. When she was on the "Nate Berkus Show" recently, she said that when she first saw her house, "It was a Grey Gardens situation with overgrown trees, and all the furniture had been in the house since the '40s and '50s."
She saw the potential in the classic 1920s Spanish-style home, though, and wasn't daunted by the work that needed to be done.
Her home was featured earlier this year in Elle Decor magazine. She told Nate that she decorated it herself, but the article mentions that designer Martyn Lawrence Bullard had something to do with it!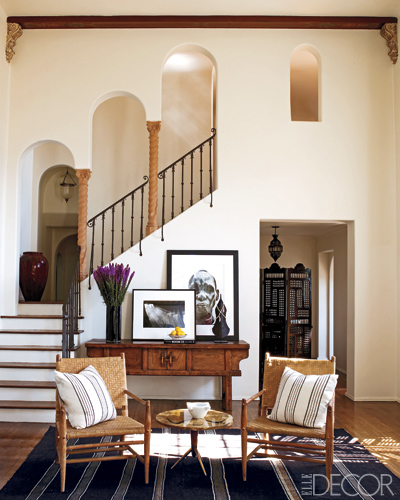 Ellen told Elle Decor, "This house is perfect for our family," which now includes her daughter Stella Luna with husband Chris Ivery. "It's all about swimming, eating, and hanging out with friends. Martyn jokes that we live like college kids—people are coming and going all the time. What can I say? It's a happy place."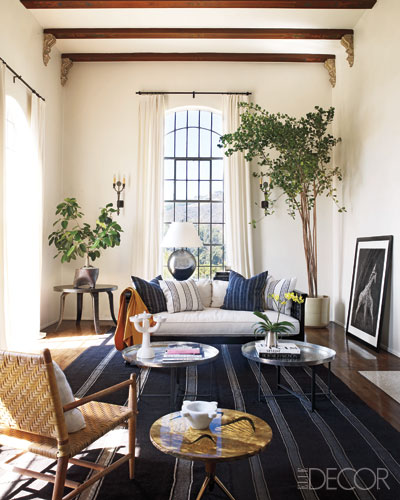 Rumor has it that Ronald Reagan once lived here. I wonder what it looked like then?
A reader named Joanne just pointed out that the refrigerator door opens the wrong way. It looks like it would be a little inconvenient, doesn't it?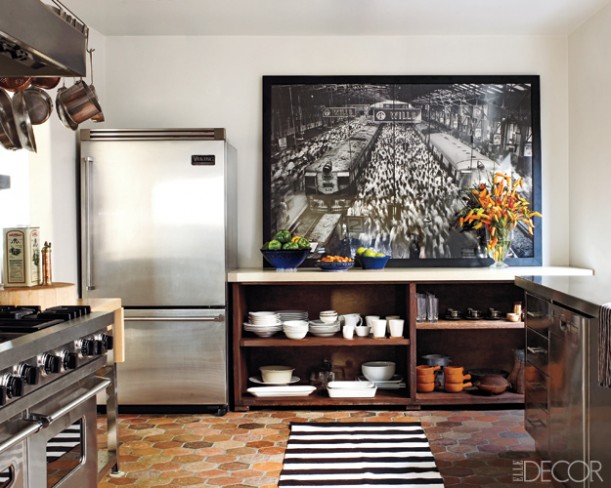 Ellen told Nate that she likes these aluminum pendant lights in the dining room, which have a Moroccan vibe, and were "a lot less expensive than they look."
For more information and photos by Tim Street-Porter, visit Elle Decor.