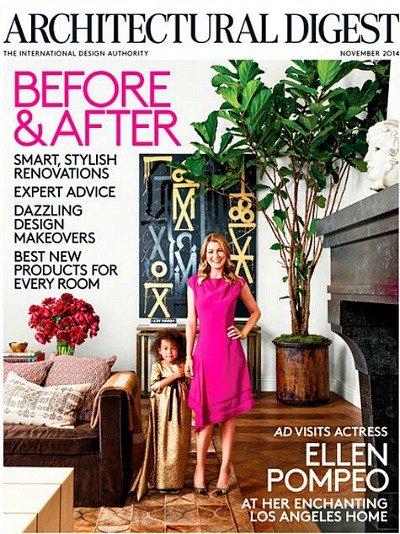 Grey's Anatomy actress Ellen Pompeo and her husband Chris Ivery hired decorator-to-the-stars Martyn Lawrence Bullard to "reinvent" the Mediterranean-style villa they share with their two young daughters.
The house was designed in the 1930s by architect Paul Williams for Antonio Moreno, a silent-film matinee idol, in the Los Feliz neighborhood of L.A.
It's the cover story in this month's Architectural Digest magazine. Take a look!

Ellen Pompeo's House Featured in Architectural Digest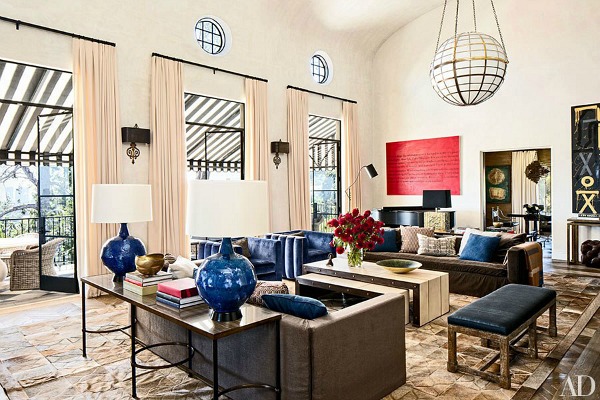 Bullard designed the globe light fixture for the space.
The kitchen was very green before, from floor to ceiling (literally):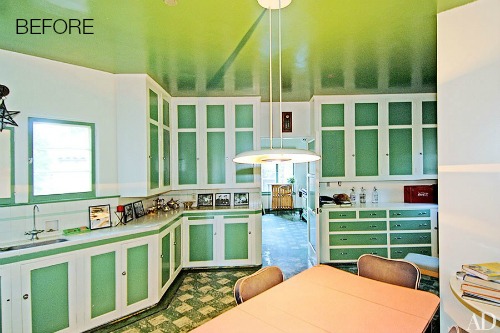 Bullard used reclaimed terra-cotta tiles in her new kitchen "to suggest age and add character."
It also has a La Cornue range, Carrara-marble backsplash, and a custom-made pot rack he designed for the space.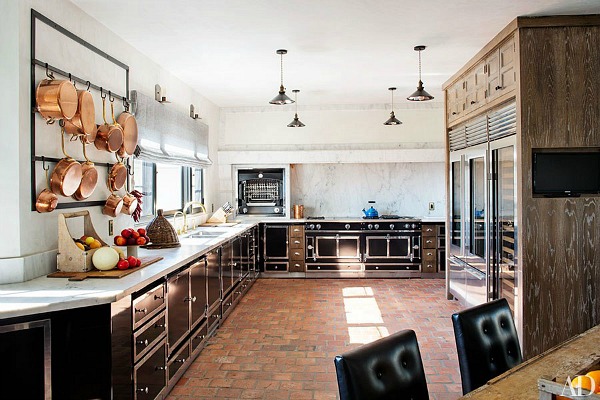 Here's how the dining room looked when they bought the house: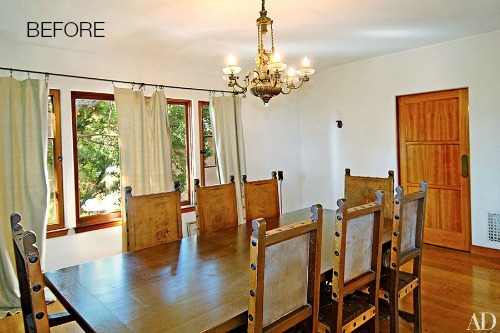 The original hardwoods were replaced with grayer-toned white oak on the walls and floor, and a larger picture window was installed to take advantage of the views.
Bullard told AD, "The house was scrubbed of patina over the years, so we went to great lengths to revive a sense of age and dignity."
Ellen and her husband Chris recently welcomed a second daughter via surrogate and named her Sienna May. There are photos of her nursery in the magazine, too.
For all the photos and information, pick up the November issue of Architectural Digest

(article by Mayer Rus, photos by Roger Davies).

Ellen's former home in the Hollywood Hills was featured in Elle Decor in 2010.

That was decorated by Martyn Lawrence Bullard, too. You can see it here.