Tommy Hilfiger's country house in Connecticut is stately and traditional, decorated almost entirely in earth tones, so I was surprised to see how colorful and contemporary his Miami beach house is.
Could I live in a house inspired by "Pop Art Gallery Meets Disco Madness"? Nope. But it's kind of fun to look at!
See what you think!
Tommy Hilfiger's Beach House in Miami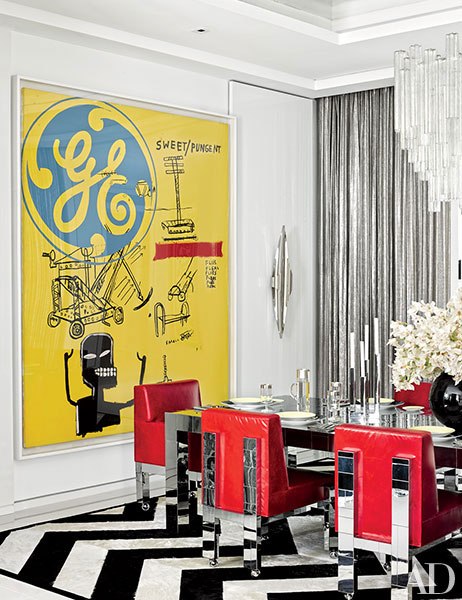 It was recently featured in Architectural Digest, which reports:
"Just outside Miami, Dee and Tommy Hilfiger teamed up with designer Martyn Lawrence Bullard on a polychrome palace for vibrant art and groovy-chic furnishings."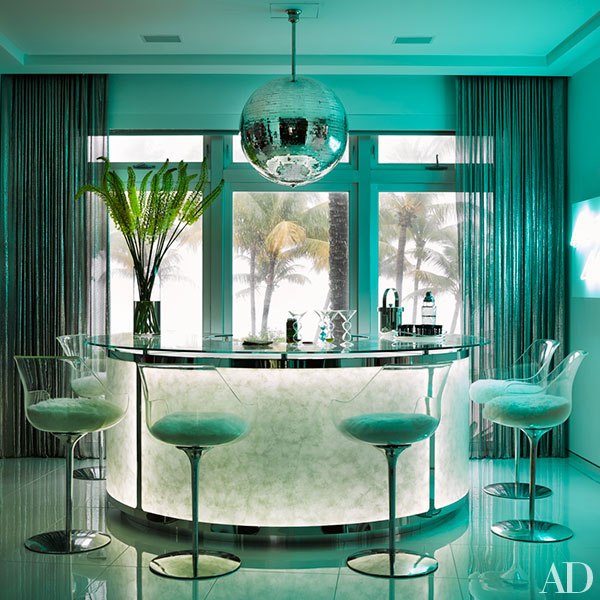 The couple collects Pop pieces by artists like Andy Warhol, Jean-Michel Basquiat, and Keith Haring, and they wanted a place to display them.
Dee Hilfiger says, "Our Connecticut home feels very country. We wanted to be able to showcase the colorful large-scale artworks that didn't make sense elsewhere, conceptually or size-wise."
Designer Martyn Lawrence Bullard says, "Tommy and Dee obviously have an incredible sense of fashion, so my job was to translate their vision into interior spaces that feel vibrant and compelling. Together, we conceived the house as part art gallery and part 1960s–'70s disco madness."
Check the article by Mayer Rus in Architectural Digest for more information and photos

of Tommy Hilfiger's beach house in Miami taken by Douglas Friedman.