When I heard Robert Downey Jr. and his wife Susan bought the historic DeRose Windmill House in the Hamptons, I was eager to see what they did with it. It's one I wrote about in 2015 when it was on the market, and I loved it.
It's currently featured in the December issue of Architectural Digest, and the Downeys have already given the house a whole new look they call "whimsical and fun." It shocked me to see how much they changed in such a short amount of time. I pulled out the old listing photos so we can compare the rooms before and after — take a look!

Robert Downey Jr.'s Windmill House: Before and After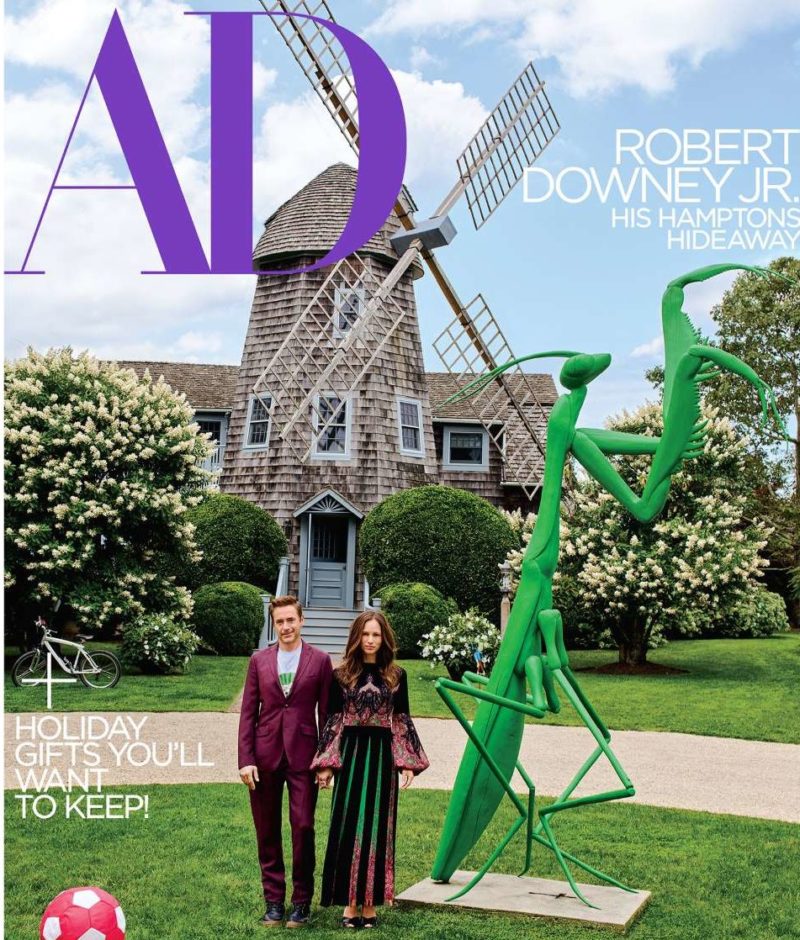 One notable new addition is the 15-foot praying mantis statue on the front lawn by Andrius Petkus (above).
The Entry Hall looked like this before:
They hired Designer Joe Nahem and gave him 6 weeks to transform the house. The Entry Hall today:
Wow. And that's just the beginning. Here's what the Living Room looked like before:
They lowered the living room floor several feet (!) around a new fireplace wall by ceramic artist Peter Lane:
The Dining Room Before:
The Windmill House was featured in the 1982 Michael Caine movie Deathtrap.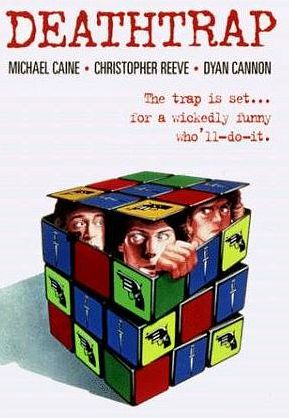 This is how the exterior looked in the movie:
The DeRose Windmill Cottage was built in 1885 in East Hampton, originally as a playhouse that was later expanded.
You can see the rest of the "before" photos in my 2015 post about it. Oh, how I loved that house! Visit Architectural Digest for more photos and information about the changes the Downeys and their designer made, including a new pavilion by the pool (photographer: François Dischinger).

P.S. Visit my Celebrity Houses page to see more, including Ellen's, which is still on the market:
(Visited 168 times, 30 visits today)