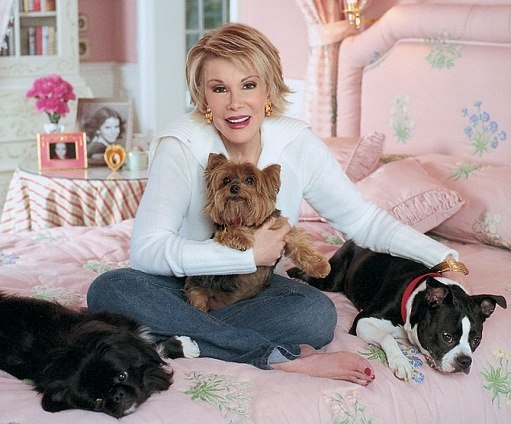 After Joan Rivers died last week at the age of 81, a lot of news outlets featured photos of her opulent New York City penthouse.
But I kept thinking about the stone and clapboard country house she remodeled in Connecticut.
It was featured in Architectural Digest over 10 years ago, so let's revisit it!

Joan Rivers' Country House
When she bought the house, it was fairly contemporary, with low ceilings and sleek lines.
Her designer Joe Cicio said, "Joan said she wanted a country house. And I said, 'Well, you sure didn't buy one.'"
To give you an idea, here's what the living room looked like before she remodeled it: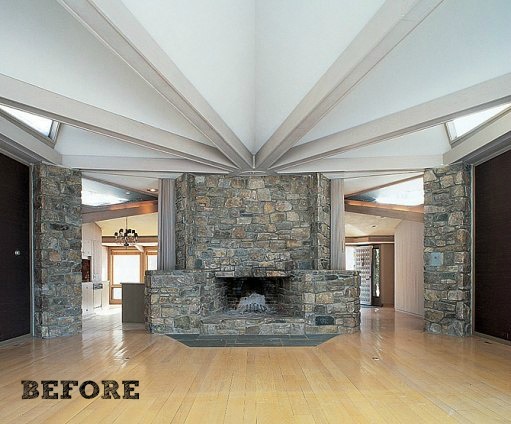 At least it had the stone fireplace going for it, and she was able to keep it and make it look more traditional with built-in bookshelves on either side.
The ceilings were raised and given wood beams, and the floors were stained a darker color.
Here's how it looked in Architectural Digest after the room got a country house makeover: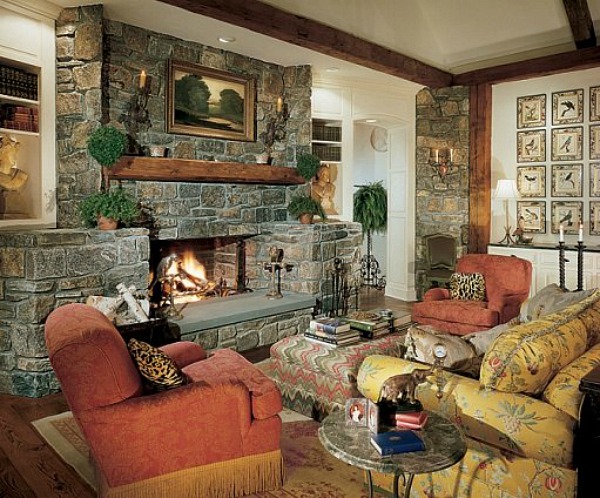 She told AD she went with pink in her bedroom because it was one of her favorite colors: "I've always loved pink."
This room really shows her softer side that we didn't see much in public.
She said she liked the white-painted palm tree because it was "silly and whimsical."
A portrait of her with her daughter Melissa hung over the fireplace (by watercolor artist David Remfry).
There's a comfortable eating area off the kitchen with a stone fireplace,
which she opted for instead of a formal dining room: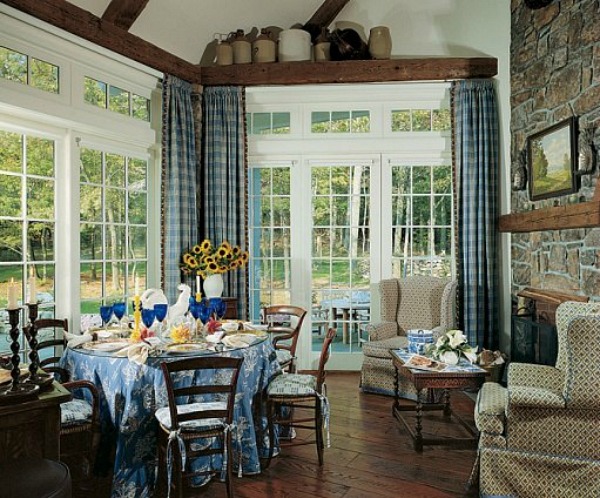 The house sits on more than 75 acres.
Her $35 million Upper East Side penthouse is much more formal (you can see photos of it at the Daily Mail). She once said it's "Where Marie Antoinette would have lived if she had the money."
Visit Architectural Digest to see the rest of Joan Rivers' country house.

Photos by Mary E. Nichols and Billy Cunningham.