I'm always fascinated by anything to do with Old Hollywood, so I was excited to learn about the property that screen legend Bette Davis owned in the White Mountains of New Hampshire.
She had two houses on the Sugar Hill farm, which she dubbed Butternut Cottage and Butternut Lodge.
They're both holiday rentals now, so let's take a look.

Bette Davis's Butternut Cottage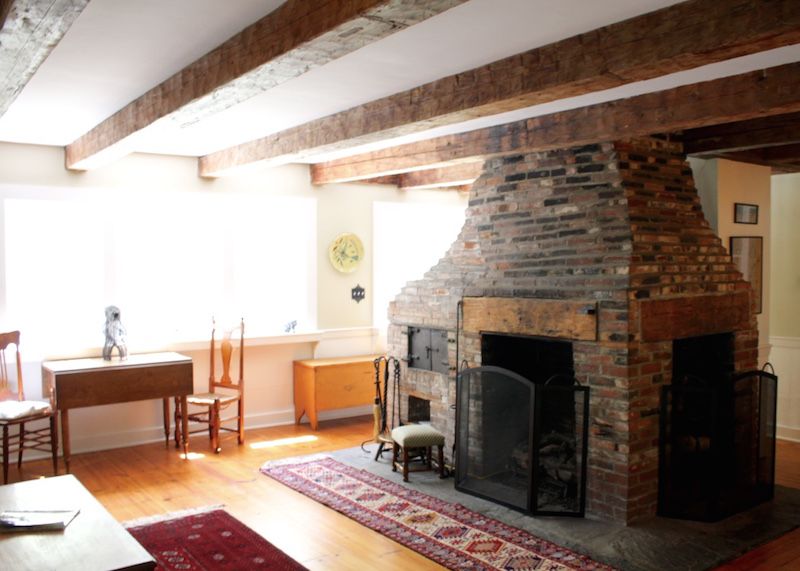 After Bette Davis finished filming two movies in 1939, she returned to her native New England to take a much-needed break. She stopped at an Inn in Franconia, New Hampshire, called Peckett's-on-Sugar-Hill, and fell in love.
As NH Magazine reports, "It was here that Bette Davis began two relationships — one with a man who would become her second husband, and the other with a swath of land high up on Sugar Hill called Butternut."
Bette fell in love with Arthur Farnsworth, the assistant manager at the inn, and they were married in 1940.
Sadly, "Farny," as she called him, died a short three years later after a bad fall.
Bette's other love was a "shotgun shack" she purchased from the Peckett family.
She updated and added onto the shack, turning it into a cozy cottage.
The rental listing says:
The post and beam cottage has five fireplaces, two in the main dining and living area in addition to one in each of three of the cottage bedrooms. The fireplaces, original wide plank pine floors and rustic overhead beams bring to life the treasured features of simpler times. Come enjoy the historic nature of Butternut Cottage with a hint of Bette Davis memorabilia bringing the past, present and future to life in any season.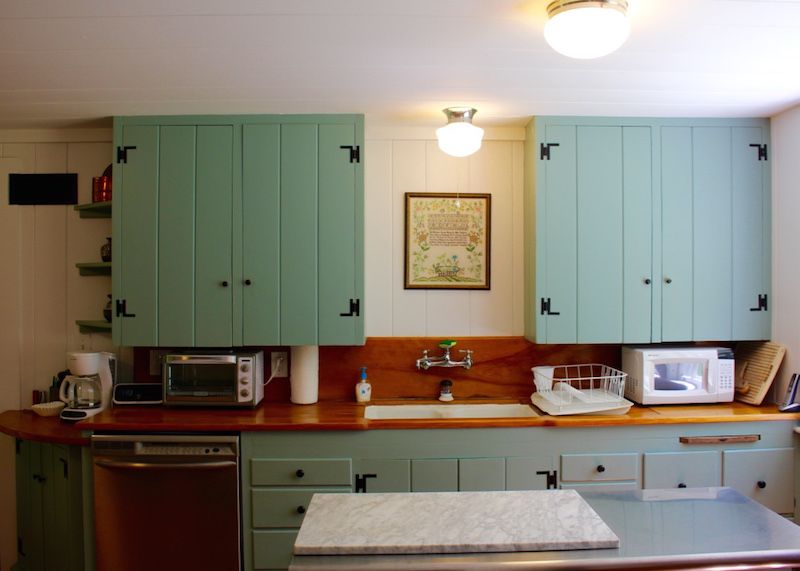 According to NH Magazine, "After Farny's death Bette continued to come to Sugar Hill, but her trips became less frequent. She finally sold Butternut and, after a succession of owners and neglect, it fell into disrepair. Its only occupants were squirrels and raccoons that had made homes in the leaky roof. Butternut was abandoned and close to unsalvageable."
"Michael O'Dwyer, a real estate broker from Stony Brook, N.Y., had heard about Butternut and after some cursory inquiry bought it sight unseen. For $180,000 he got a 150-year-old farmhouse that needed a roof, a new foundation, central heat and electricity."
He set out to restore the house, adding as many original pieces and as much Davis memorabilia to it as he could find.
She earned 10 Oscar nominations over the course of her career and won two (for Dangerous and Jezebel).
Did you know Steven Spielberg bought one of her Oscars at a Sotheby's auction so he could return it to the Academy of Motion Picture Arts and Sciences? (Very cool thing to do, Steven!)

Bette Davis's Butternut Lodge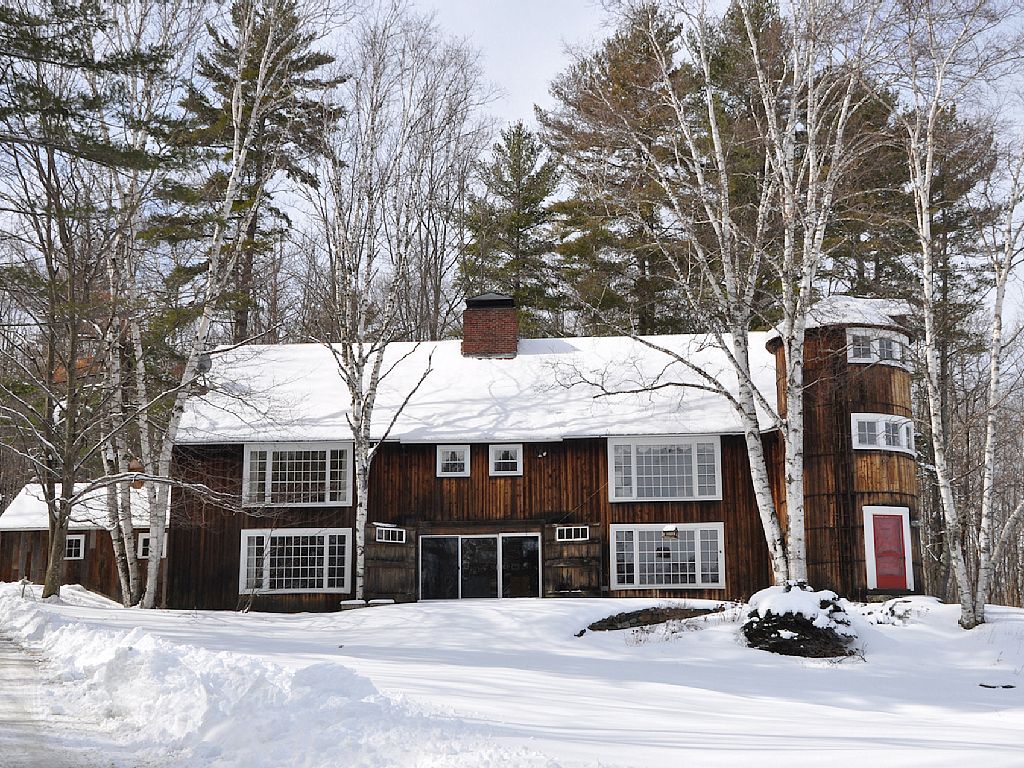 She had an old barn dismantled in Vermont and used it to build Butternut Lodge higher up on her Sugar Hill property.
The lodge's rental listing says:
This inviting Sugar Hill home, built by actress Bette Davis in 1940, retains the character of that grand era, while accommodating family and friends in modern style. Located three miles from Franconia on 22 private, wooded acres overlooking the White Mountains, it is attractively furnished with country antiques, accessories, and artworks.
The spacious main floor boasts beamed ceilings, random width pine floors, four picture windows, two grand fireplaces highlighting the living & kitchen/dining areas, an enclosed porch, and full bath.
The unique silo staircase leads from a 1st floor bar to the master bedroom, and then up to a quiet 3rd floor sitting room.
You can read more about Bette Davis and Butternut Farm here:
The lodge sits on 22 private acres.
Thanks to Donna for telling me about the properties and submitting these photos.
Read the LIFE magazine pictorial from 1941 that featured Bette on Butternut Farm.