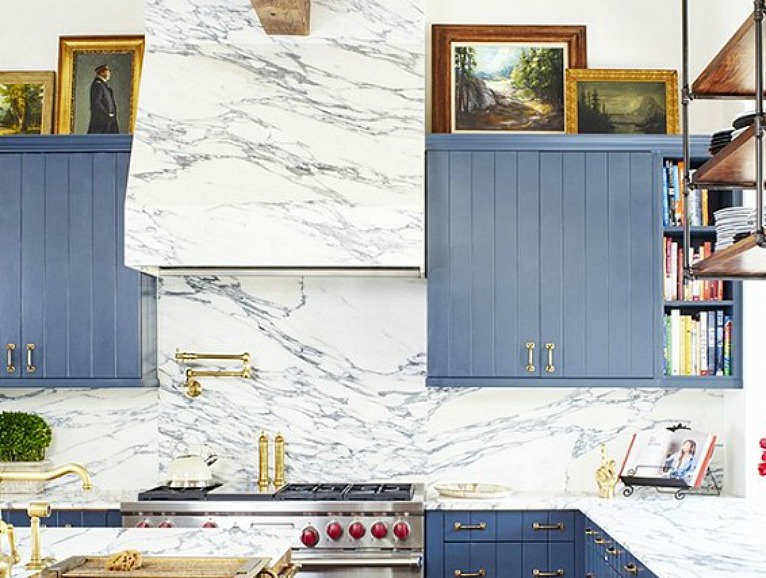 Model and actress Brooklyn Decker's kitchen caught my eye at My Domaine.
This is the "Texas-style farmhouse" in West Austin she shares with tennis-star husband Andy Roddick, and she did all the decorating herself.
The kitchen design is a striking mix of rough, reclaimed wood, country blue cabinets, and marble.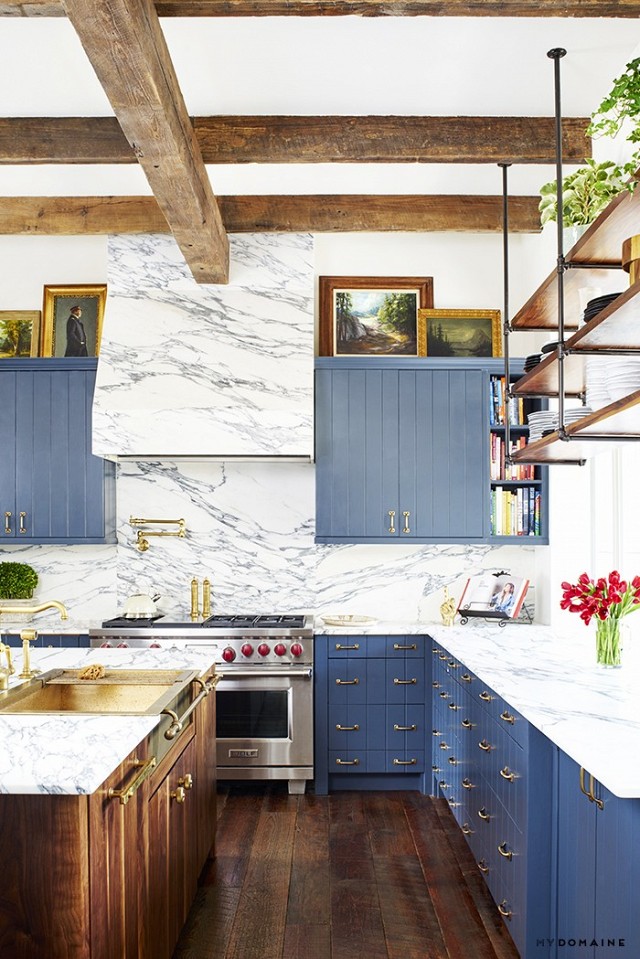 "Aside from the construction, we did everything ourselves. We refinished and installed all the hardware, refinished the cabinets. We designed everything and tried to do as much of it on our own as we could, save for setting the marble, which would have been very dangerous seven months pregnant—seeing as I have no clue how to do it."
She was determined to track down a marble called Arabiscato, "which looks like cookies and cream," and admits she hugged and kissed it when they finally found the perfect slab.
Brooklyn plays Mallory in the hit Netflix series "Grace & Frankie."
I love that beach house and featured it here: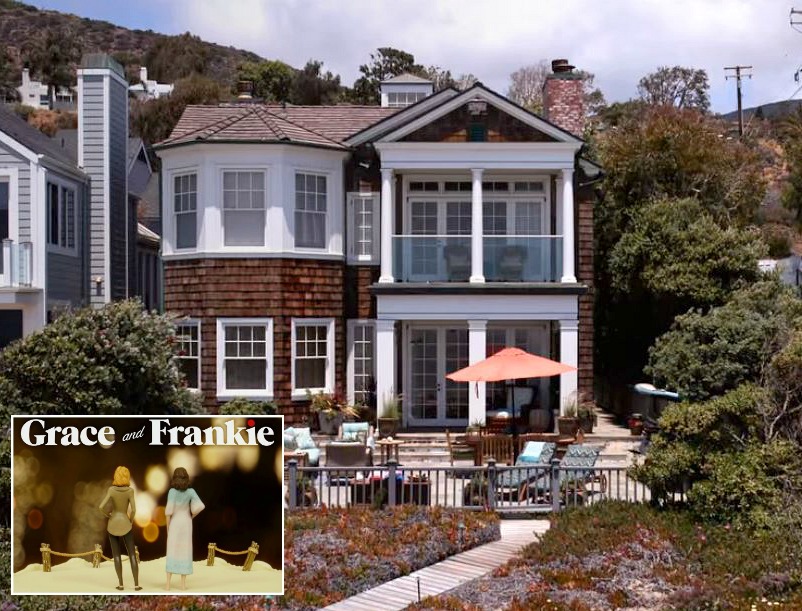 Visit My Domaine to see the rest of Brooklyn Decker's farmhouse.

Photography credit: Casey Dunn.

2019 Update: Decker is now selling her house at 9709 Angelwylde in Austin.

Check the listing for photos and information.