Raise your hand if you remember when Celine Dion invited Oprah viewers into her waterfront home in Florida two years ago. She walked around the house in her jammies and introduced us to her babies — twins Eddy and Nelson — with husband René Angélil. Now they're selling it for $72 million, so let's take a look!

Celine Dion at Home in Florida
Broker Joseph Montanaro says that it had become so difficult for them to visit theme parks as a family without being besieged by fans that this was their solution — to build their own Jupiter Island waterpark on the beach.
She reportedly decided to sell because the family now spends most of their time in Las Vegas. She's under contract to continue her popular show at Caesar's Palace until 2019.
You can see the black and white kitchen behind her in this shot from the 2011 Oprah show: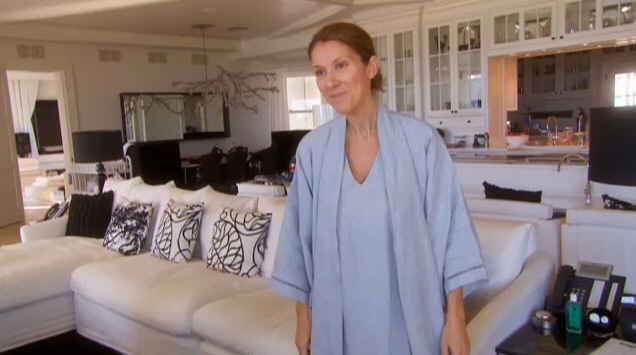 I was excited to get a better look at it in the listing:
The main house alone has 10,000 square feet.
Here's how the family room looked on Oprah, with a family photo covering the TV: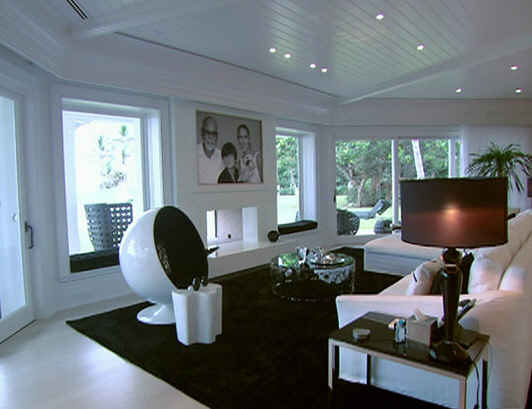 The property comes fully furnished.
Master Suite:
There are three pools, a tree house, bridges, slides, and a "lazy river."
Here's an aerial view of the property and waterpark via Daily Mail:
For more photos and information, see: the listing by Joseph Montanaro, CNBC, The Telegraph, and more photos of how it looked when it was featured on Oprah.

(Visited 611 times, 1 visits today)