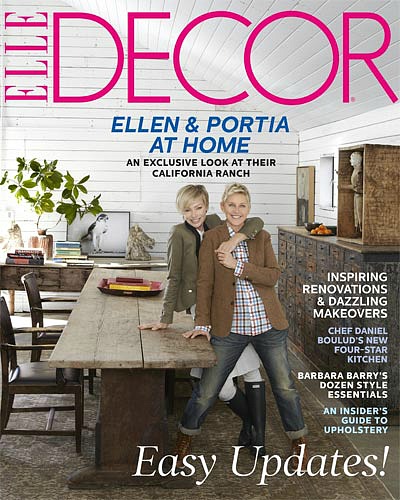 Designer Cliff Fong says, "Ellen DeGeneres has moved more times than any person I know."
When Elle Decor featured the horse ranch she shares with wife Portia de Rossi in Santa Monica, they asked her about it, and here's what she said:
"I can only change the furniture so much and I get bored," Ellen explained. "Then I need a new structure to work on." She insisted that it's not about "flipping" houses, but the creative challenge each house brings.

Ellen and Portia's Horse Ranch in Santa Monica
This unusual property came with multiple buildings on it, including 8 cabins and 2 barns.
They decorated each of the cabins to have a different mood, from "very much like Belgium" to "more contemporary."
Ellen told the mag she was going for "a feeling of country and yet a relaxed sophistication."
Portia adds, "Ellen likes things to be a little more natural and rustic."
The 26-acre Hidden Valley property was owned by the actor William Powell back in the 1920s. By the time they bought it, it had become a run-down professional horse facility that needed a lot of work.
There are two old barns on the property that are "the heart of the ranch." The all-white "Art Barn" serves as a living and dining area:
They love animals, including horses.
Portia has one she named Maeby after her daughter on Arrested Development.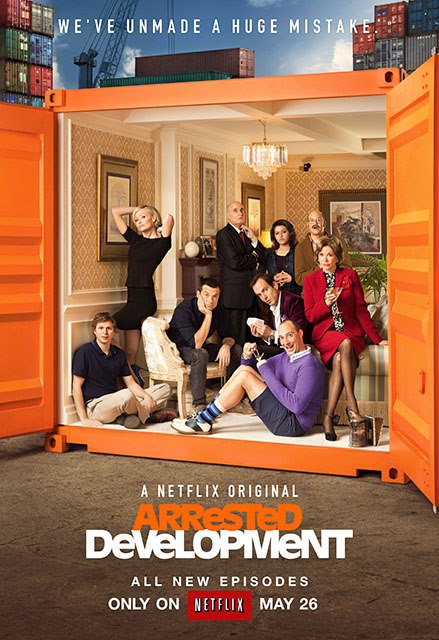 On her show this week she mentioned the wildfires in California and how her farm became the firefighters' headquarters so they'd have a place to sleep and eat and shower.
Check out the article in Elle Decor to read the story written by

Ian Phillips. Photography by William Abranowicz.