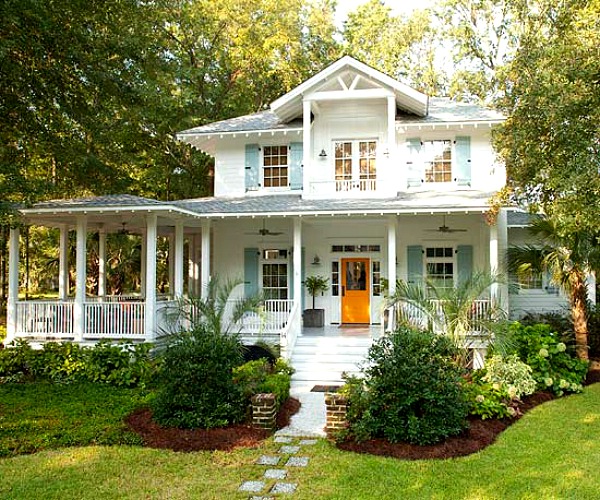 This "coastal cottage" featured in Better Homes and Gardens belongs to an active family of four.
They wanted to create some vintage beach style with "a fresh-squeezed color scheme," starting with the tangerine front door…
The colors they used were inspired by the painting over the mantel.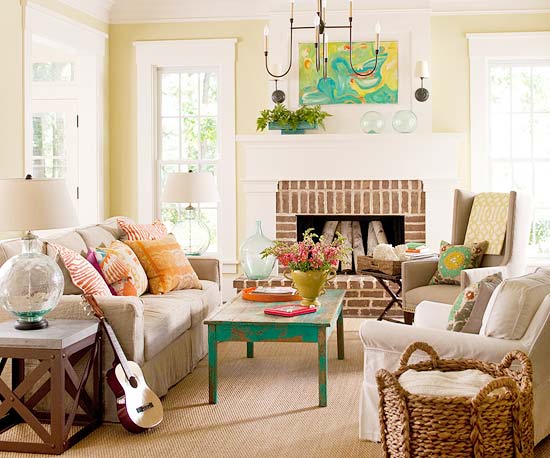 Outside the dining room is a cozy built-in bench:
Although the house is clearly bigger than what you'd usually think of as a cottage
they were aiming for that kind of charm and style in the rooms.