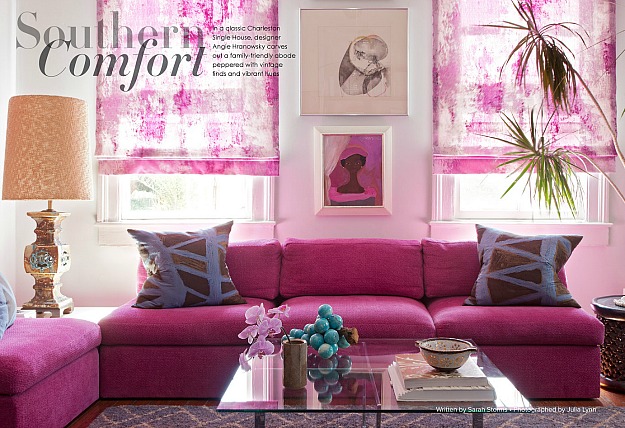 This month Lonny magazine featured designer Angie Hranowsky and her colorful home.
When her family moved into a traditional older home in Charleston, South Carolina, she says, "It was nothing but beige."
They were renting and couldn't make any major changes, so she transformed the rooms with color.
Have you been craving color in your house, too?

Check out the April 2013 issue of Lonny Magazine to read the article

by Sarah Storms and see the rest of the photos by Julia Lynn.