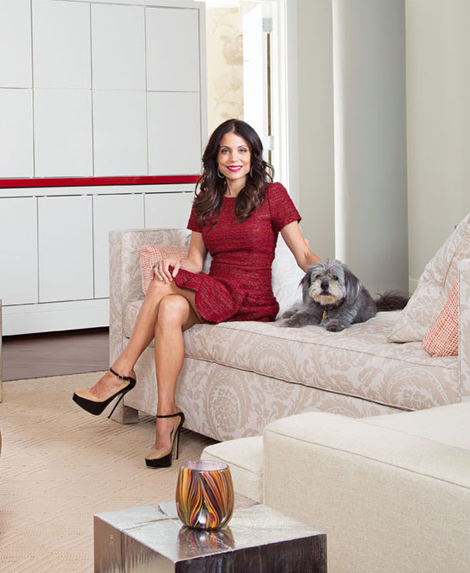 It's funny because over the years I've featured the houses of some major movie stars, but it's the homes of reality-TV personalities that readers request most.
Those of you who asked to see photos of Bethenny Frankel's newly remodeled loft in TriBeCa are in luck because Traditional Home magazine featured it in their current issue.
Take a look!

Bethenny Frankel's Loft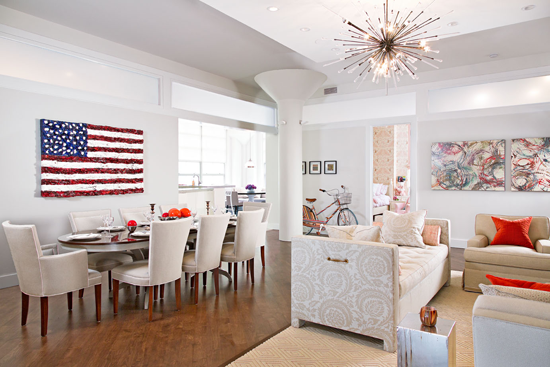 The 3,400-square-foot luxury apartment is in Manhattan's TriBeCa neighborhood. When she bought it, it was kind of a blank slate. She hired the mother-daughter design team Mariette Himes Gomez and Brooke Gomez for the remodel.
"I loved the film Something's Gotta Give, which reminds me of their style," Bethenny told the mag.
The remodel was filmed for her Bravo reality show Bethenny Ever After last year.

Bryn's bedroom is sweet and pink with monkeys climbing the walls: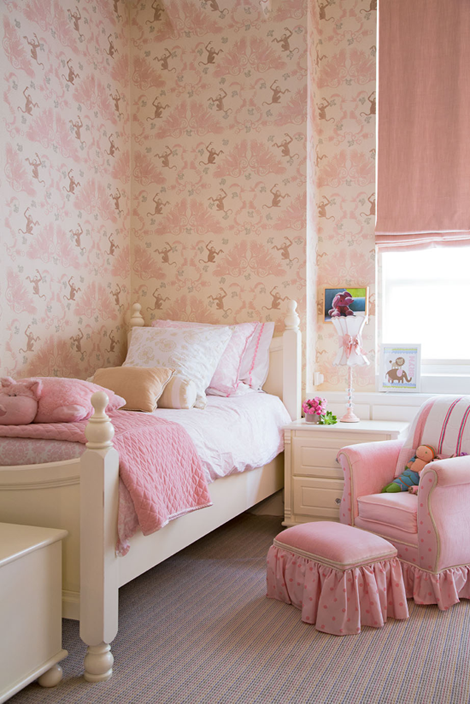 Does anyone else remember watching Bethenny almost win The Apprentice back in 2005 when Martha Stewart was the one hiring and firing?
Bethenny came in second.
Since then she starred on "The Real Housewives of New York City" and became such a break-out star that she got her own shows, "Bethenny Getting Married?" and then "Bethenny Ever After."
To see more of Bethenny's New York City loft, read the article in Traditional Home

by Cathy Whitlock and see the rest of the photos by Joe Standart.

Story produced with Jo Ann McVicker.