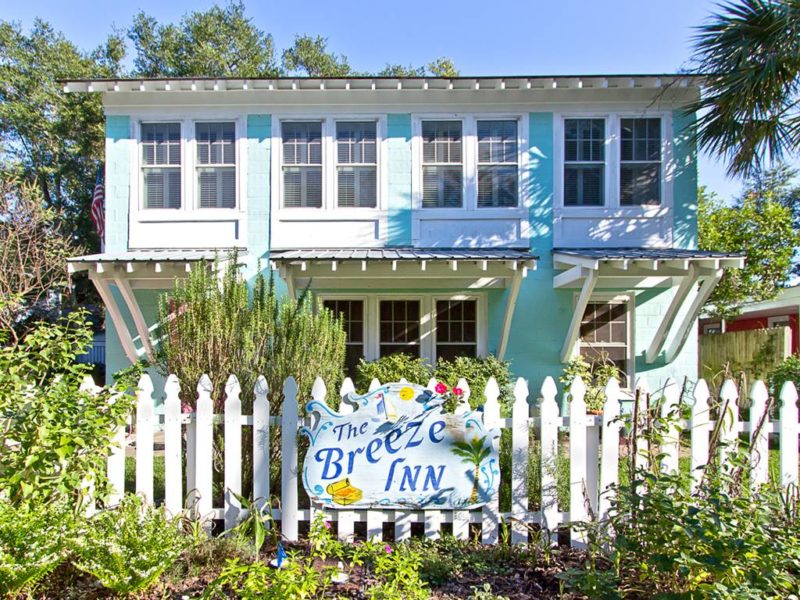 When this month's Better Homes & Gardens arrived in my mailbox, I was excited to find photos of novelist Mary Kay Andrews' charming "Breeze Inn" inside.
When Mary Kay and her husband Tom bought the Tybee Island cottage, it was painted "egg-yolk yellow with circus-blue trim." They wanted it to resemble the Florida beach houses of the '40s, so they repainted it a mint green with a hot-pink door.
It's now a vacation rental where you can stay on your next trip to Georgia. Take a look!

The Breeze Inn on Tybee Island
The rental listing for The Breeze Inn says:
Breeze Inn is a circa 1943 remodeled beach cottage that is located only 2 short blocks away from the beach. This cottage has charm and beach style elegance everywhere you look thanks to it being decorated from top to bottom with family-friendly vintage and antique finds collected by the owner, bestselling author Mary Kay Andrews, from around the country.
"The eclectic living and dining area is open and inviting. The living room has a Queen Sleeper sofa, a flat-screen TV, and the dining table has seating for 6."
What would a novelist's house be without bookshelves?
Mary Kay Andrews has written over 20 novels, including:
Beach Town
The Weekenders
Sunset Beach
The Fixer Upper
Deep Dish
Hissy Fit
The Breeze Inn has 3 bedrooms and 2 bathrooms.
Mary Kay loves fixing up old houses and shopping for treasures to fill them with.
On the wall outside the master bedroom are framed covers from some of her best-selling novels:
The Kitchen:
"The kitchen is perfect for guests who love to cook! The kitchen is fully equipped with a dishwasher, stove/oven, refrigerator and more and offers direct access to the screened porch in the backyard. There is even a small herb and vegetable garden in the yard with seasonal finds for guest enjoyment."
This turquoise coat rack is one of my favorite finds in the cottage:
"The screened-in porch is a great addition to this home and guests will definitely enjoy spending time out here! The porch is furnished with seating for 8 and looks out upon the fully fenced backyard. It is a great place to get lost in a good book or have a nice peaceful cup of tea or coffee."
There's color everywhere you look in The Breeze Inn, down to the pink doors
and retro pink fridge on the screened porch: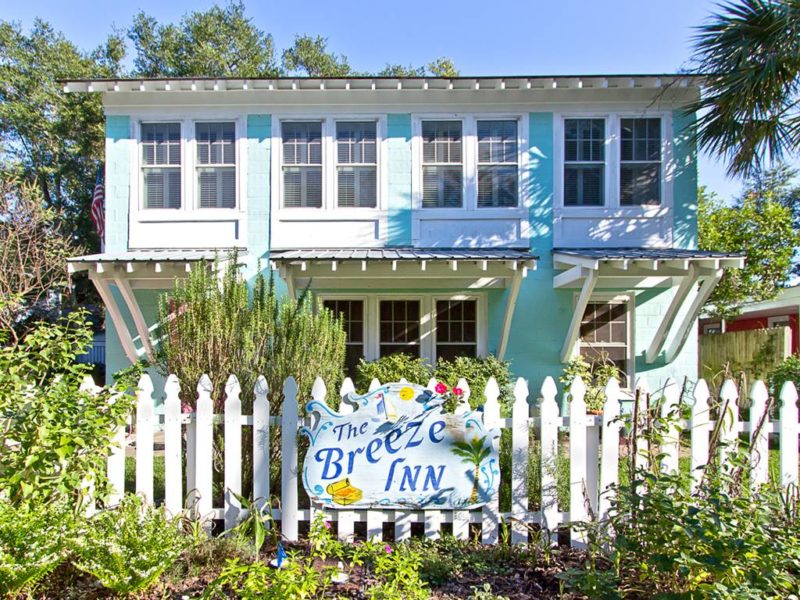 While I was researching The Breeze Inn, I discovered that she has Hooked on Houses on her blogroll. How nice! 🙂
Want to stay at The Breeze Inn? Check Tybee Vacation Rentals for more photos and information about the cottage. You can read about her novels on her blog and more about the cottage in the article at Better Homes and Gardens.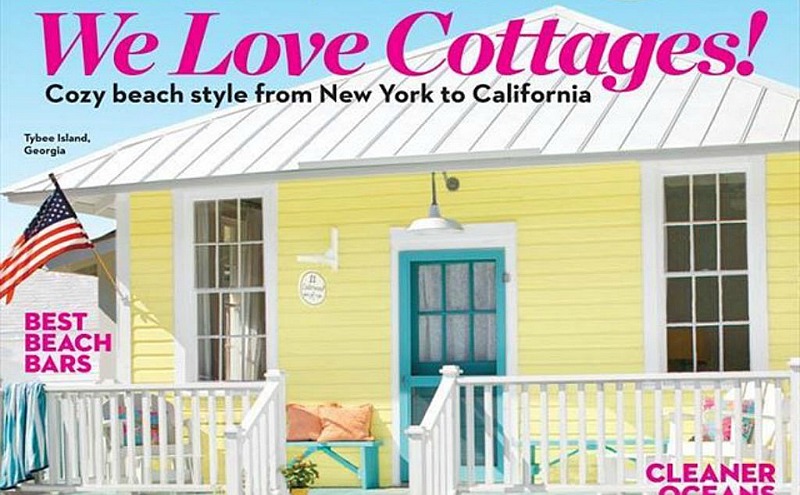 (Visited 11 times, 5 visits today)