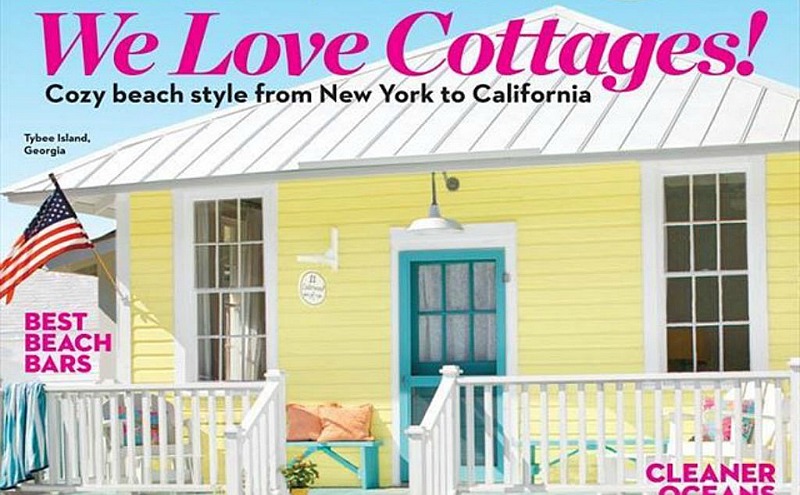 Tybee Island in Georgia has so many colorful little houses that I love looking through the listings for that area. This beach house rental is called "Cottage on the Green" and was decorated by the talented Jane Coslick.
It originally served as soldiers' quarters during the Spanish-American War, but I have a feeling it wasn't as colorful (or as comfortable) back then!
Coslick has a knack for mixing new and vintage, and she never shies away from bright color. She's transformed so many beach cottages that she should be called the Cottage Whisperer.