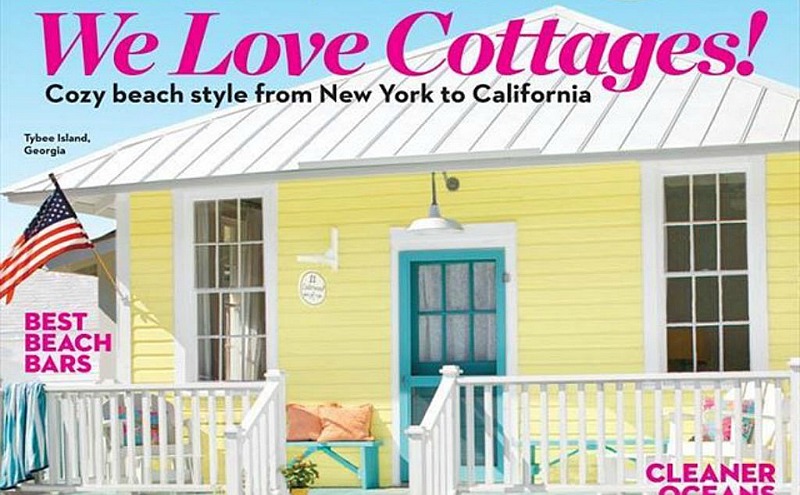 Tybee Island in Georgia has so many colorful little houses that I love looking through the listings for that area.
Here's one that charmed me as I was scrolling through the vacation rentals today. It's a colorful beach house rental called "Cottage on the Green" that that was decorated by Jane Coslick. It was featured on the cover of Coastal Living magazine. Take a look!

Tybee Island: Cottage on the Green
The house originally served as soldiers' quarters during the Spanish-American War.
But I have a feeling it wasn't as colorful — or as comfortable — back then!
It was decorated by Jane Coslick, who has a knack for mixing new and vintage, and who never shies away from bright color. She's transformed so many beach cottages that she should be called the Cottage Whisperer.
The cottage features original art from local artists.
The Jenny Lind beds in "azure" are from Land of Nod. How fun are they?
There's even a sleeping porch for those balmy summer nights on the island…
This is only one side of the charming two-unit vacation rental. For more photos and information, visit HomeAway. Also be sure to check out designer Jane Coslick's blog where she talks about the projects she's currently working on.

 P.S. Visit Cottages to see more faves, including this one:
(Visited 18 times, 1 visits today)