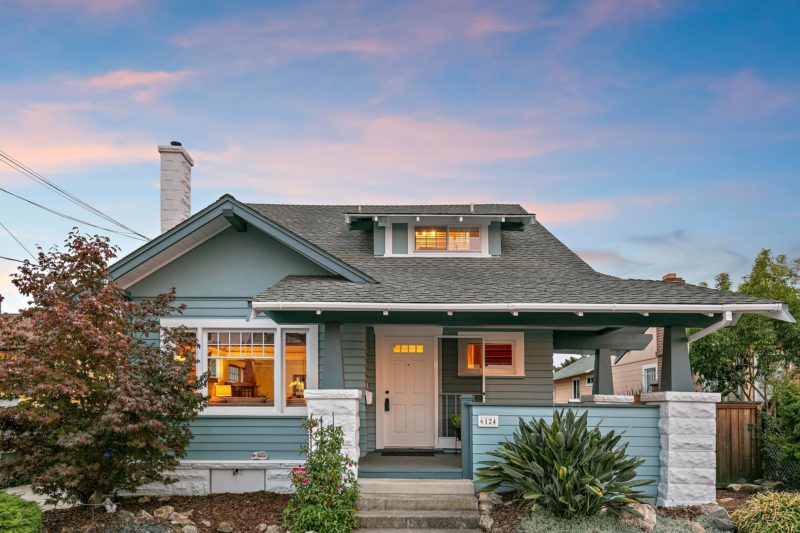 A lot of people who come across my blog seem to think I'm a real estate agent who can find their dream home for them. (Spoiler alert: I'm not!) But every day I get emails from readers who send me their lists of "must haves."
I see some recurring themes in their wish lists. Many of them say they want a smaller house, less than 2,000 square feet, with a front porch. Most also say they prefer Craftsman style or something else traditional. But houses like that are harder to find than you'd think.
That's why this Craftsman-style cottage with a porch for sale in Richmond, California, caught my eye. Take a look!

A Craftsman Cottage in Richmond, California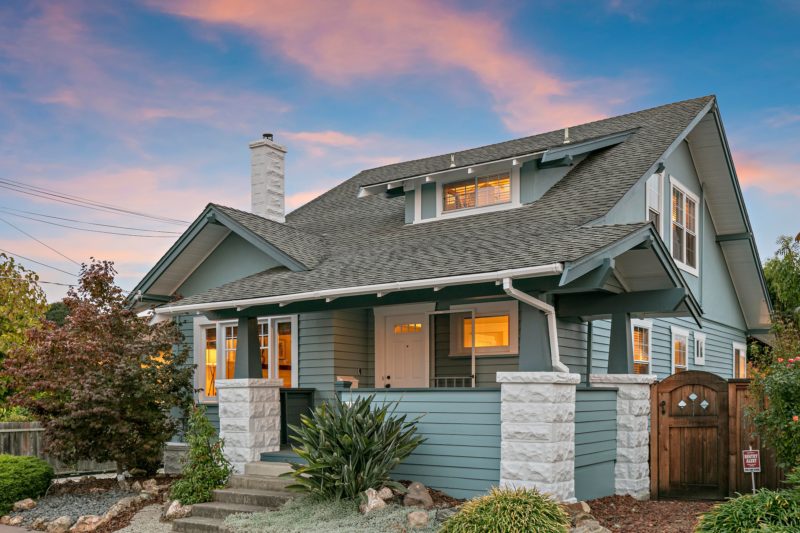 The listing says: "The welcoming Craftsman-style front porch sets the scene for what's inside and provides a transition zone between the outside and the interior of the home. The entry hall greets you with a useful built-in bench, a pretty staircase leading to the second-story master suite, and sliding glass door to the living room with original clinker brick fireplace updated with a pellet stove insert."
The Entry Hall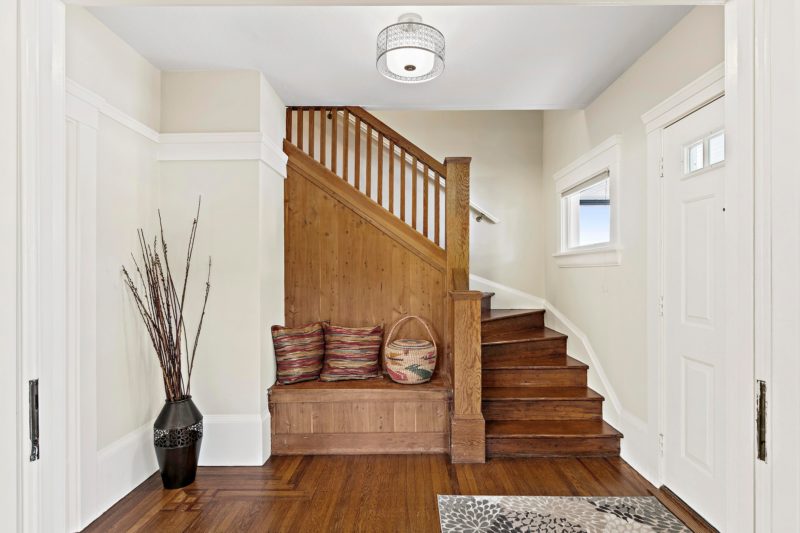 The listing says:
The Arts and Crafts Movement began in the U.S. in the 1890s and extended into the 1920s. Out of this period came what is now known as the Craftsman style.
In this Craftsman home, the handcrafted clinker brick seen on the front porch columns, the exterior chimney, and on the lower left corner wrap-around is a feature of that time. The tapered wood columns atop the porch columns create additional architectural interest.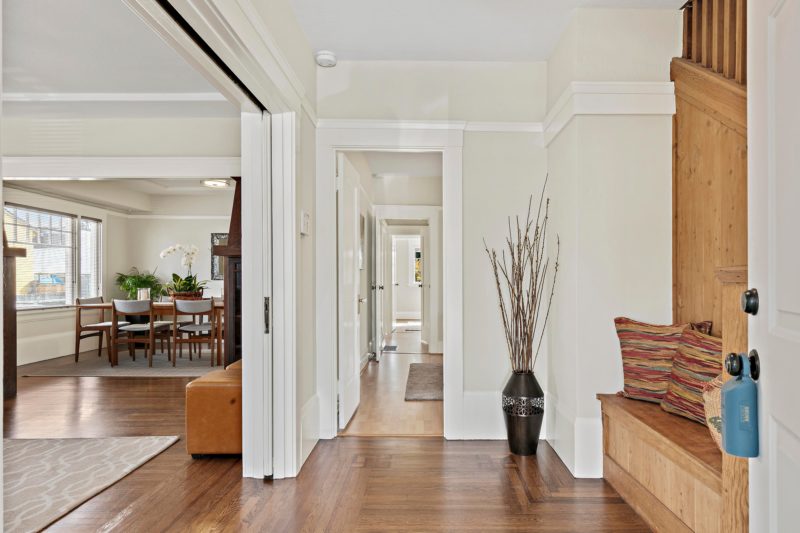 "The original stained wood colonnades separating the living and dining rooms are eye-catching and stylish. Great attention to details both modern and original can be seen throughout the home."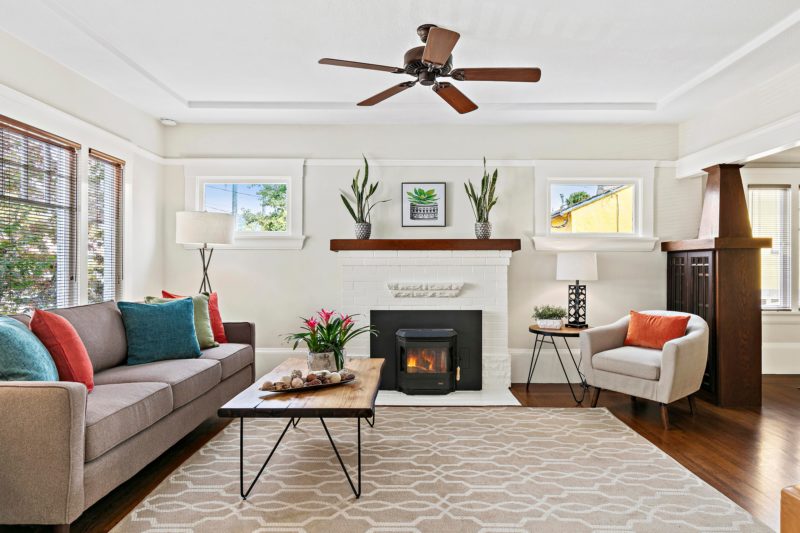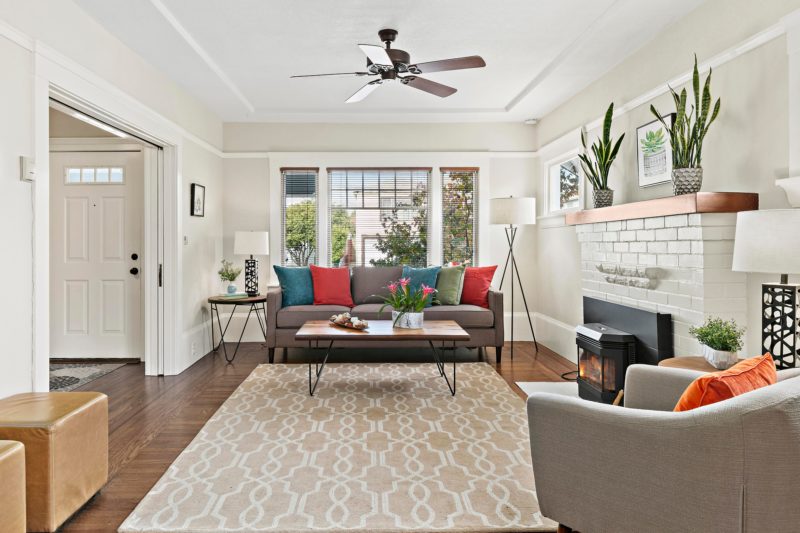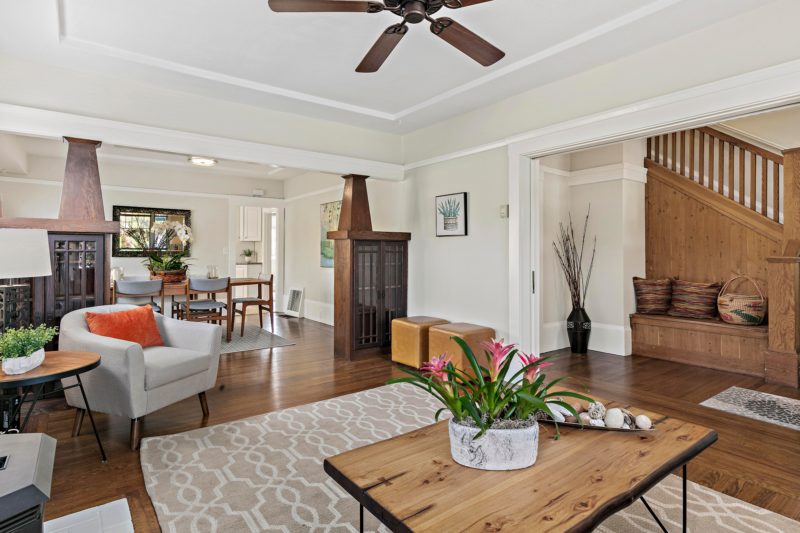 The Dining Room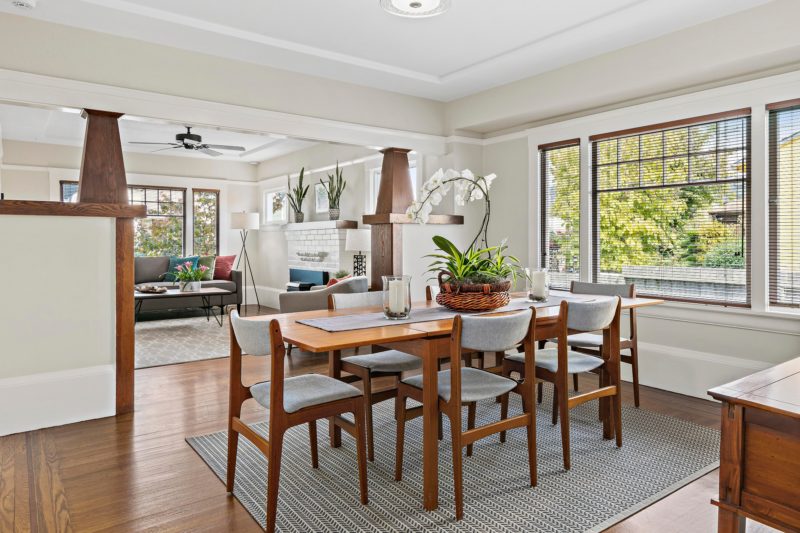 The Kitchen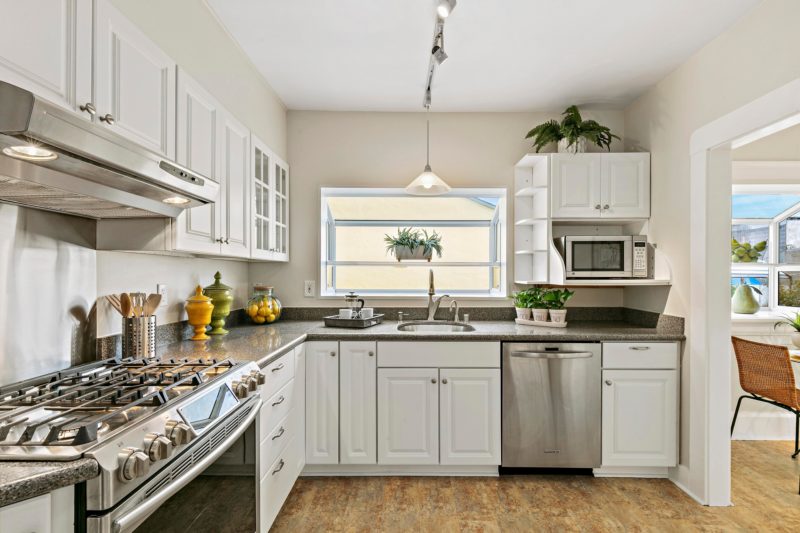 Master Bedroom on the Second Floor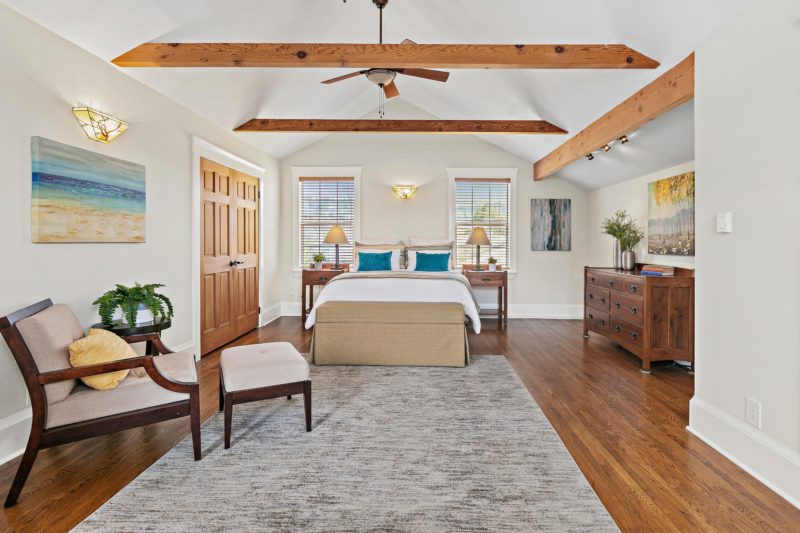 The listing says: "Stunning second-story master suite with vaulted ceiling, featuring two walk-in closets, solar powered fan in south side storage area for cooling, two effective ceiling fans, modern bathroom with large walk-in shower and radiant floor heating."
Master Bath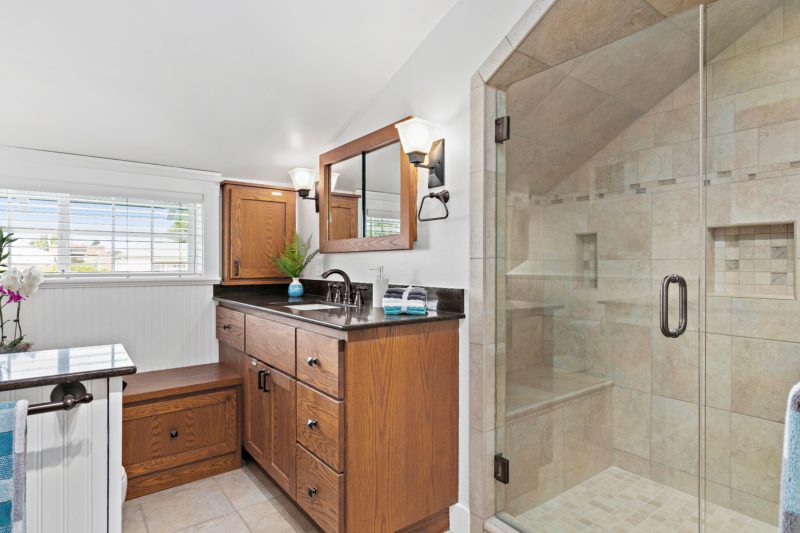 The house has 4 Bedrooms + 2 Full Baths and 1,781 Sq. Ft.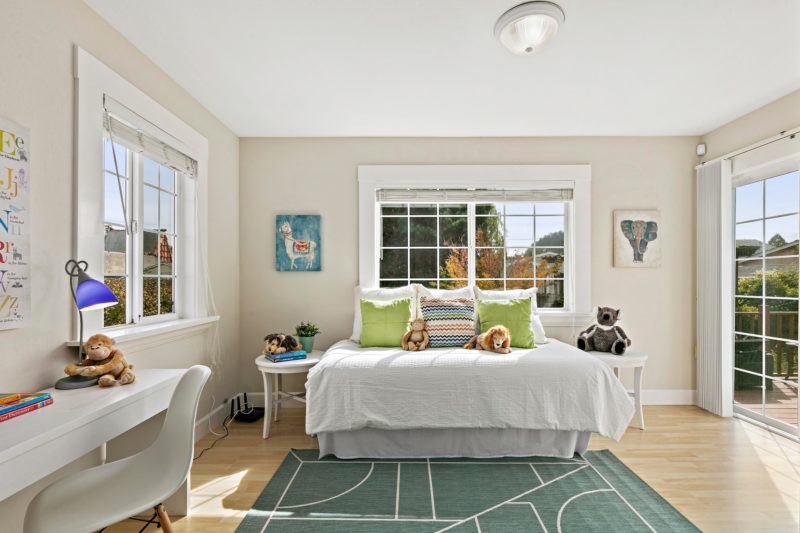 The listing says: "The spacious rear deck is perfect for entertaining. In the evening a timer activates charming garden lights to illuminate the rear garden. The cozy fire pit adds to the ambiance as flames glow."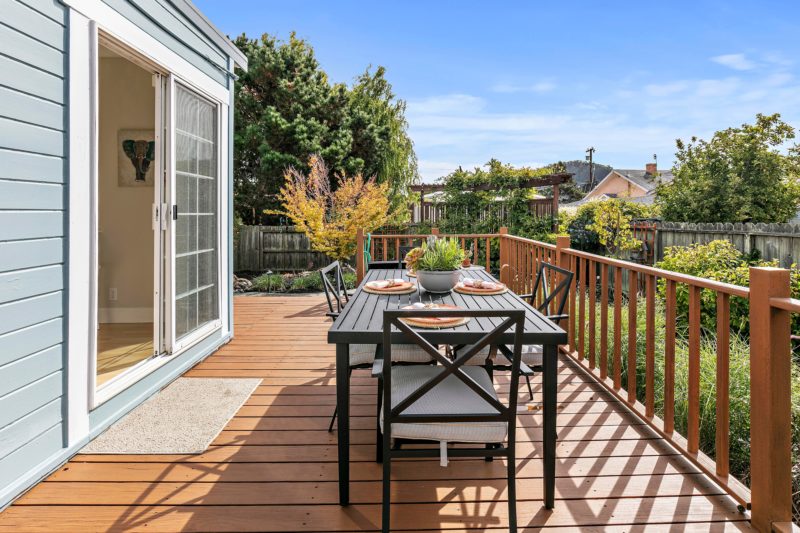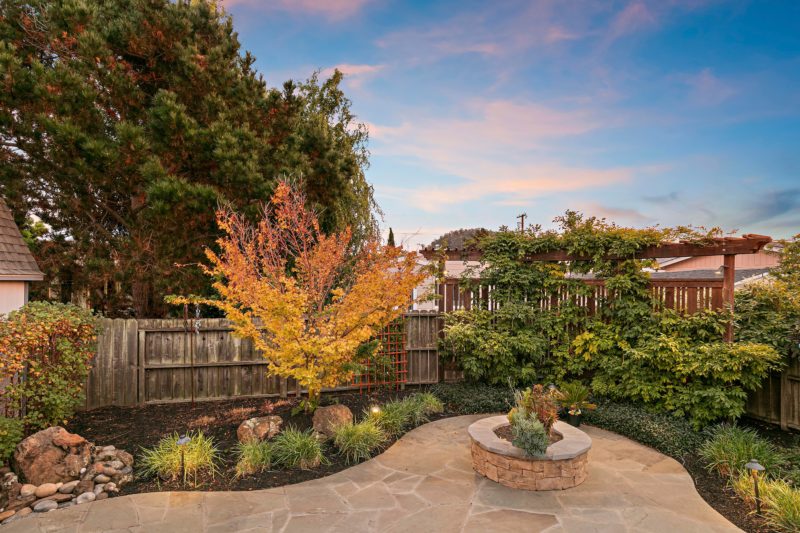 "Richmond Annex is known as a very friendly, welcoming and diverse community."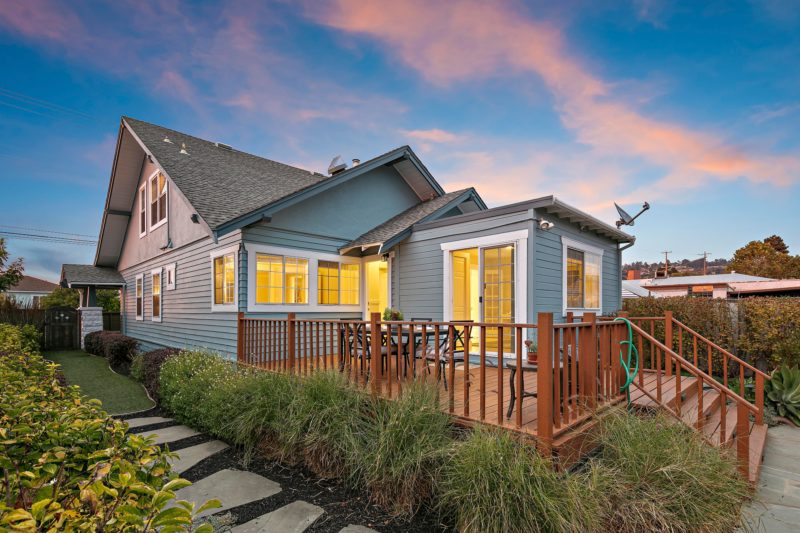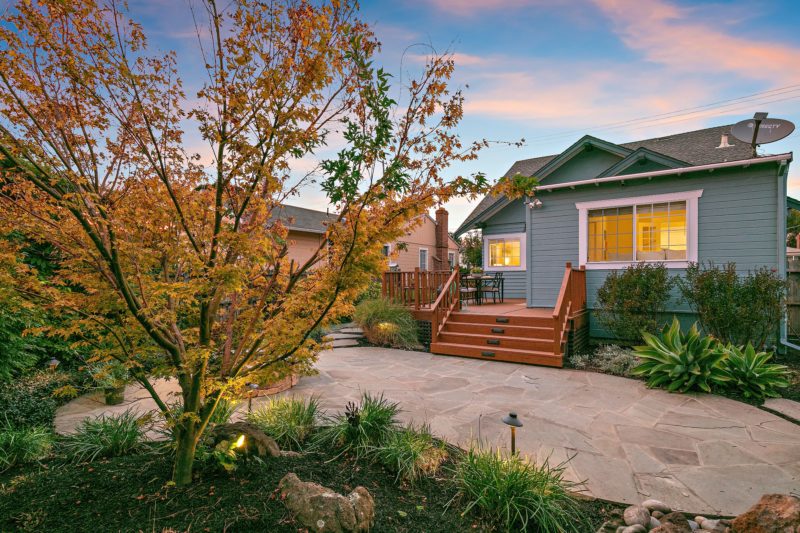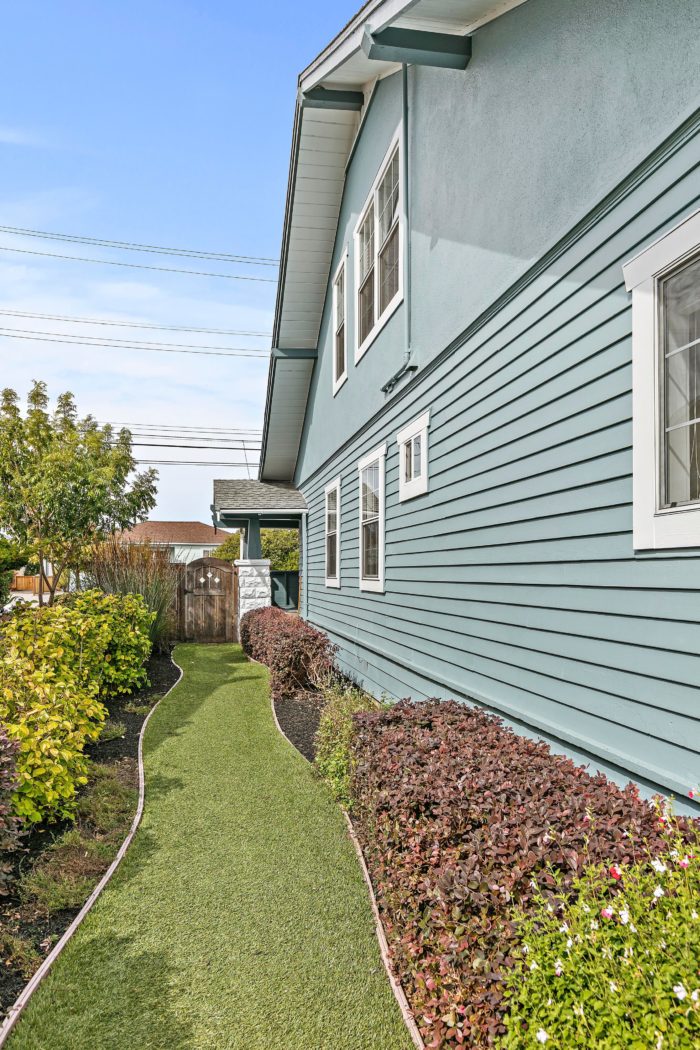 Thanks to Corey for sharing the listing with me. If you have a house you think my readers would like to see, let me know!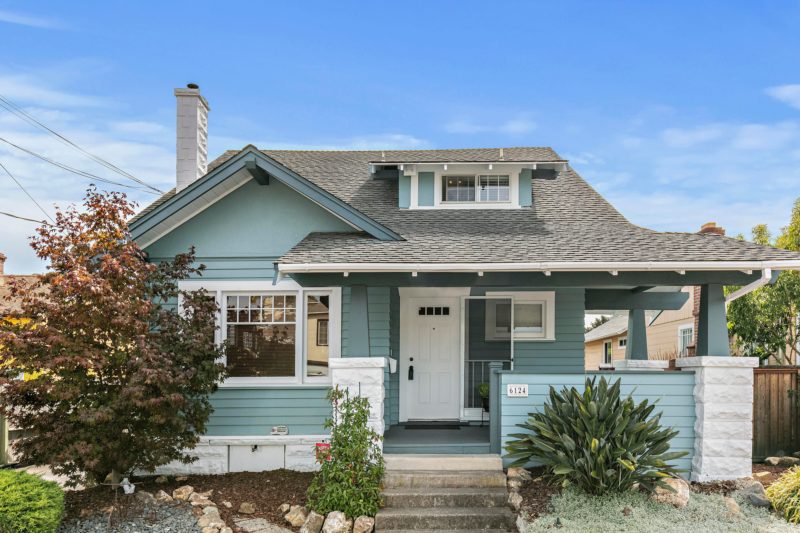 For more photos and information about 6124 Columbia,

Images Courtesy of Christian Klugmann Photography.