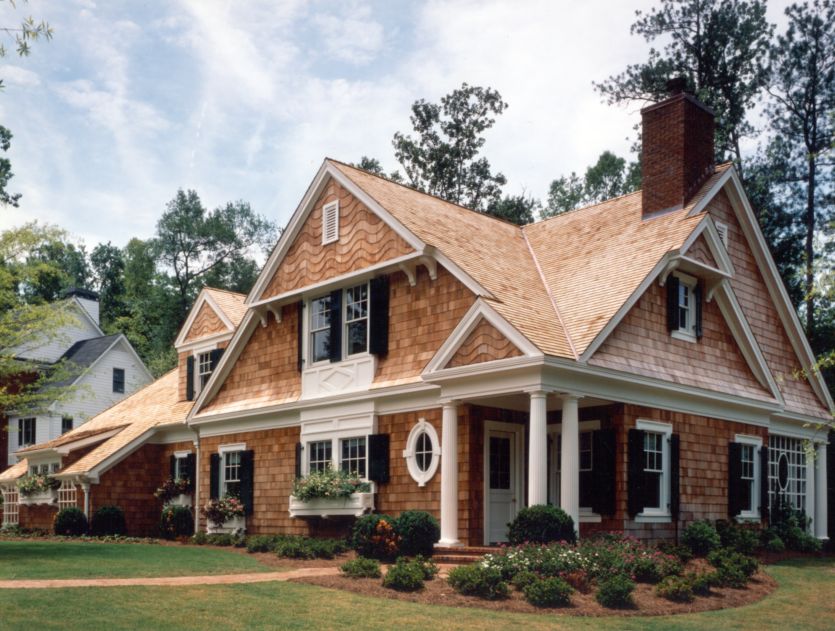 Back in the 1990s, LIFE magazine commissioned six well-known architects to design a series of "Dream Houses" for its readers, starting with Robert A.M. Stern.
The mail-order house plans were a way to make beautiful design more accessible.
This one was built in Georgia's Legacy Park neighborhood outside Atlanta and was featured in the magazine. It's on the market, so let's compare how it looked then to how it looks today!

A LIFE Magazine Dream House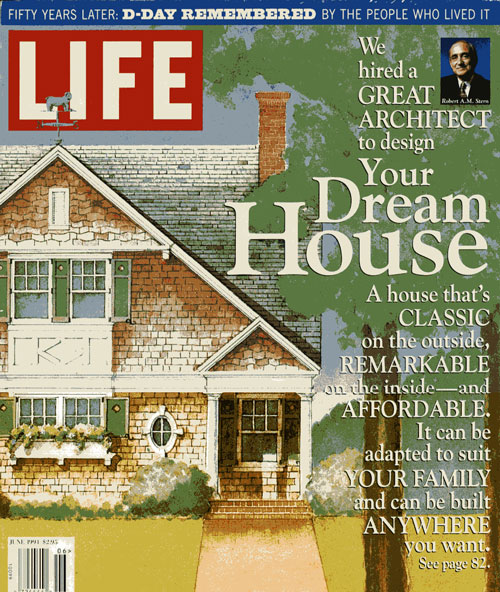 According to an article about the dream houses:
"LIFE Magazine believed that too many people, as noted architect Robert A. M. Stern has said, 'buy the house they hate the least.' They thought there had been a dramatic break in the decades following WWII between great architecture and the typical American home."
The House as It Appeared in the Magazine: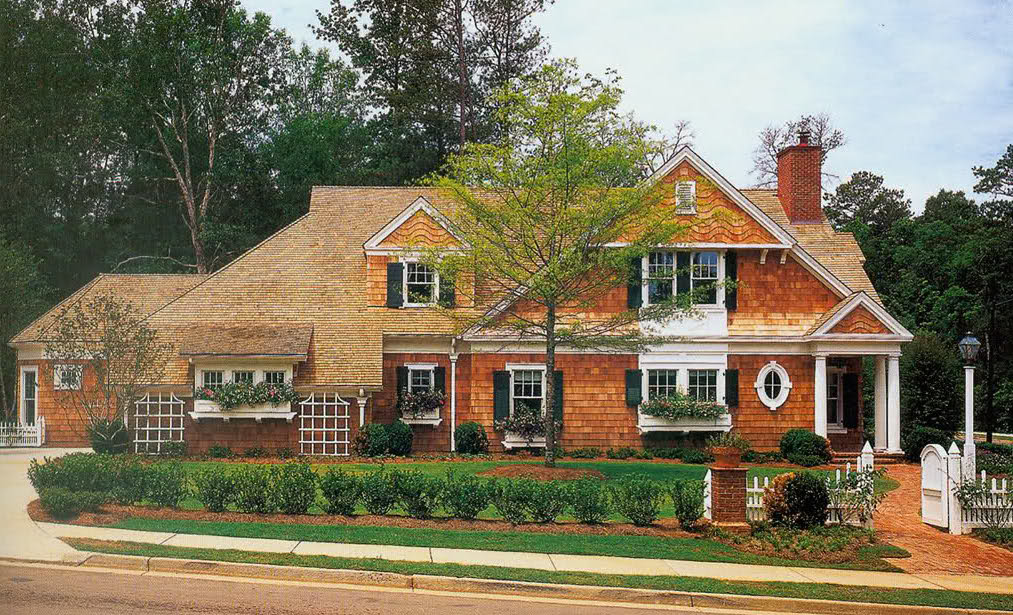 The listing says:
LIFE magazine Dream Home designed by Robert Stern, open floor plan with fireside great room and dining area.
Covered veranda, gourmet kitchen with custom cabinetry and charming window seating area.
Exquisite details include coffered ceilings, heavy trim, crown molding, custom chandeliers, 2 bedroom suites upstairs, and high ceilings.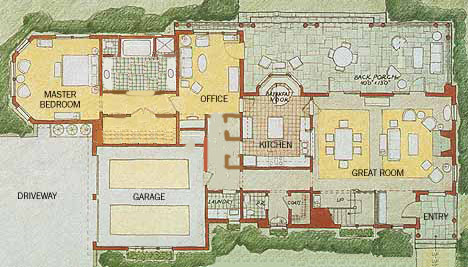 It was a rental for a while and the former listing said:
A Fabulous Craftsman Style Home in a Park Setting. A LIFE MAGAZINE Home of the Year designed by Robert Stern and built in Award Winning Legacy Park.
A Touch of New England with Cedar Siding and Shingles, A Covered and Private Brick Patio, An Open Floor Plan, Wonderful Architectural Details and Bedrooms Designed as Suites.
All on a Private and Natural Wooded Lot where you can see the deer pass through, but not your neighbors.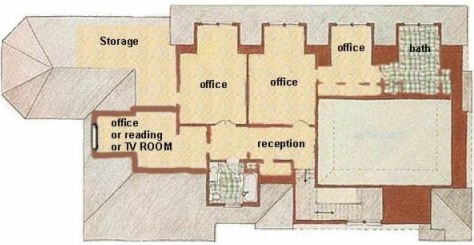 The house has 4 bedrooms, 3.5 baths, and 4,130 square feet.
It was designed to be affordable to build for around $250,000, but if you wanted all the upgrades and trim that make the rooms feel special, the costs quickly escalated.
Does anyone else remember the LIFE Dream Houses? Did anyone actually purchase one of the plans? I'd love to see other examples of what people built with this one!
For more photos and information:
Photo credits: Peter Aaron/Esto, RAMSA, and Wayne Sorce.