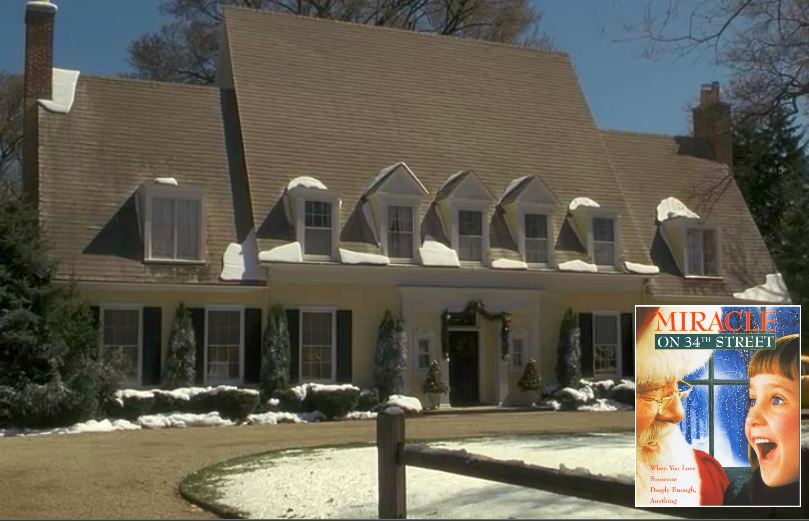 John Hughes produced an updated version of the holiday classic Miracle on 34th Street in 1994 starring Mara Wilson as Susan Walker, a little girl who wants this yellow house for Christmas.
The real house they used for the movie is now on the market in Lake Forest, Illinois.
Take a look!

The House from "Miracle on 34th Street"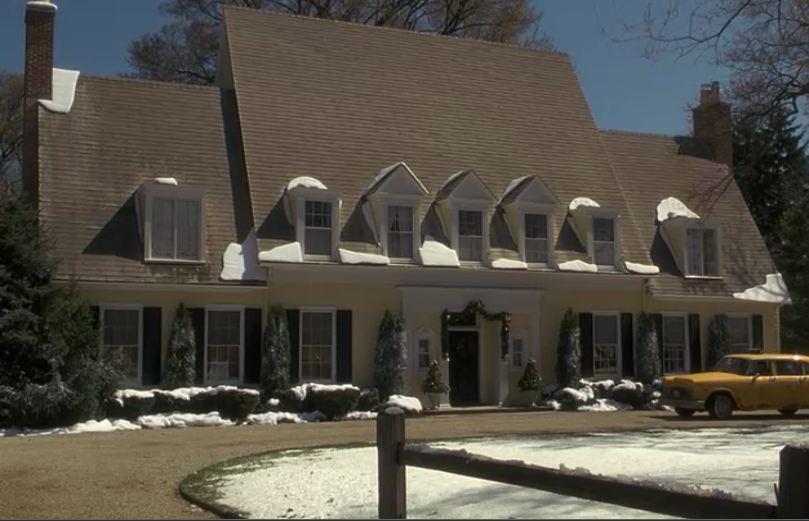 This is the photo Susan shows Santa (below):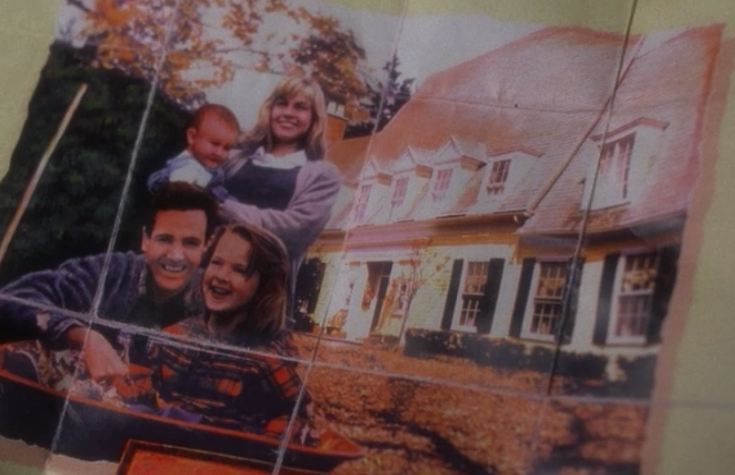 It still has the yellow siding today.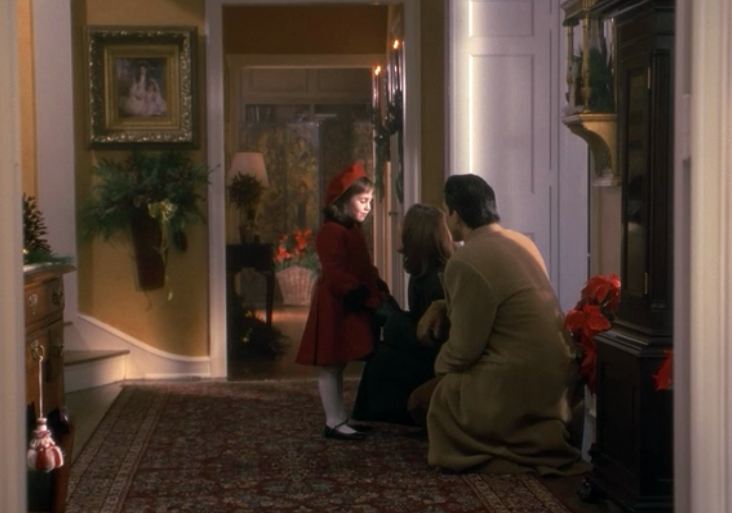 Unlike the house in the original movie, which was empty…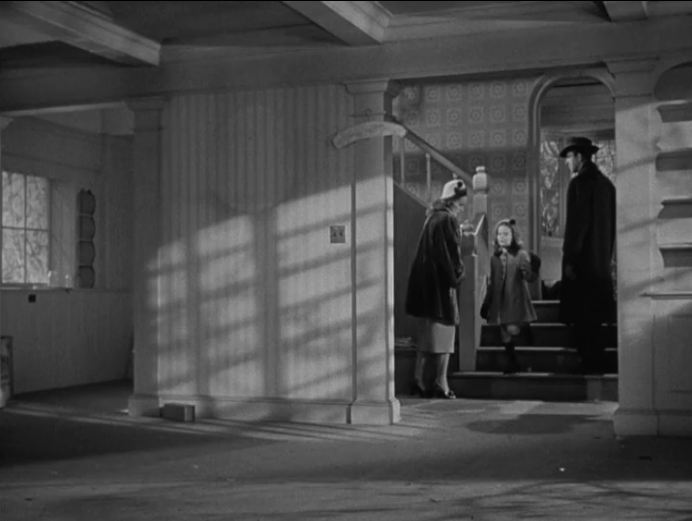 …the house in the remake was furnished and lavishly decorated.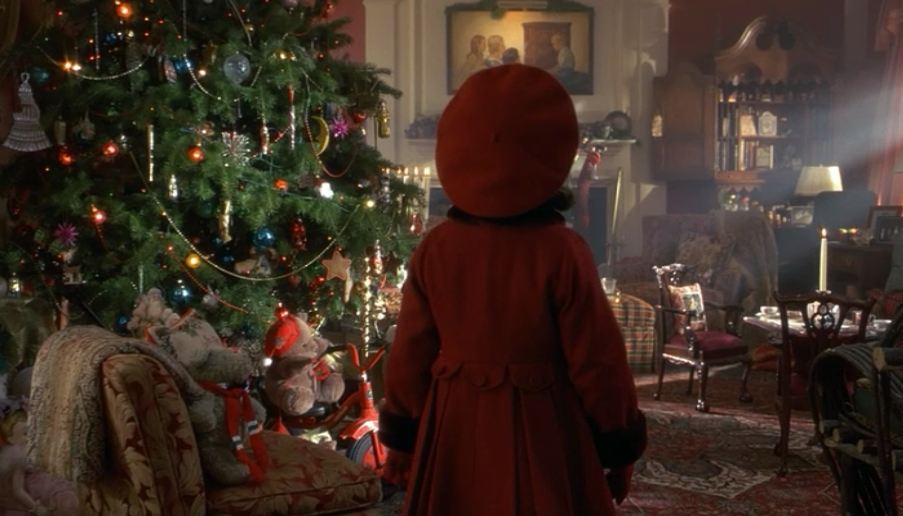 Every time I've seen this movie, I've wished we could see more of the house. I wrote about it back in 2011 but, although I knew it was in Lake Forest, Illinois, somewhere, I had never been able to track it down.
So when a reader who says she grew up in this house contacted me with the address and told me it was on the market, I was doing a happy dance.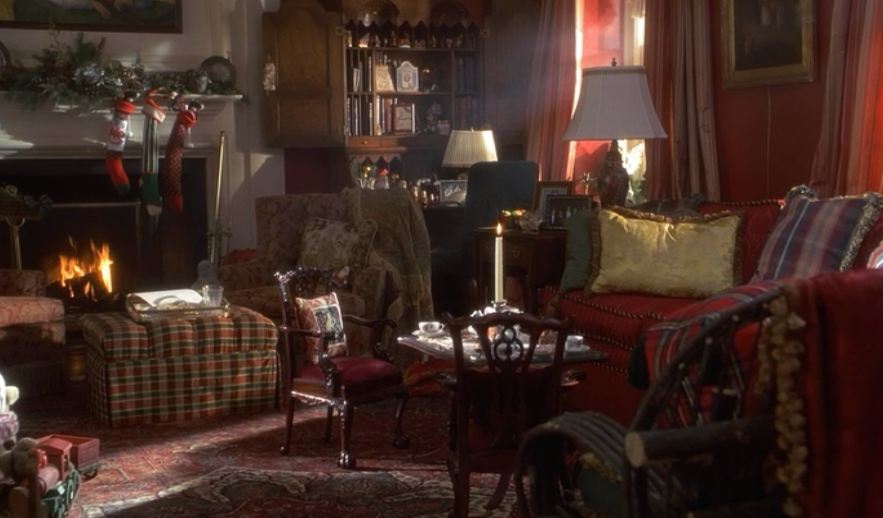 In the listing you can see the living room has a fireplace with a white mantel and trim and windows that look the same.
And the dining room has a bay window like this one that we saw in the movie, too (below):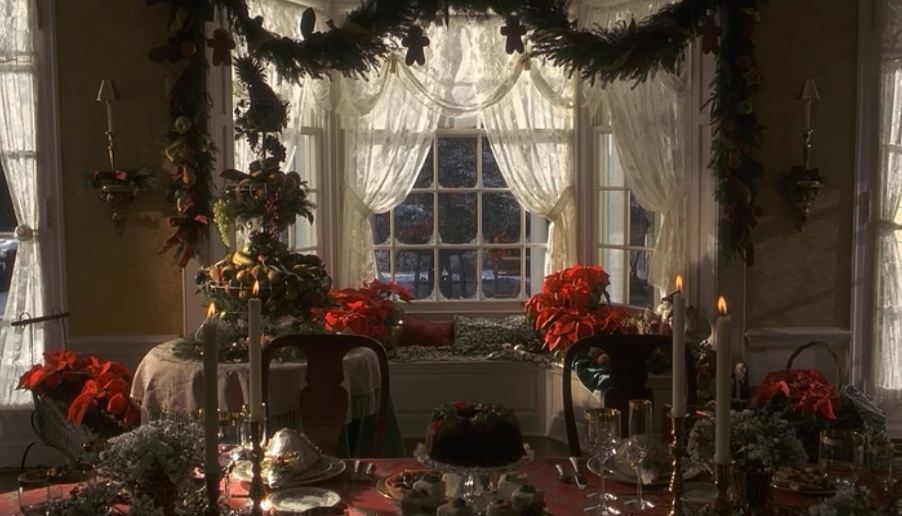 The listing says:
Coveted East Lake Forest Location. Designed by Russell S. Wolcott in the Normandy farmhouse style and updated by Traditional Concepts. New pool and pool house are welcome additions, as is the 3rd floor "Man Cave."
It's bigger than it looks from the front, with 5 bedrooms, 7 baths, and about 6,000 square feet.
It's on the market for $3.4 million, so you may want to ask Santa for a little help.
For photos and information, check the listing.

Visit my Houses Onscreen page to see other movies I've featured, listed A-Z.