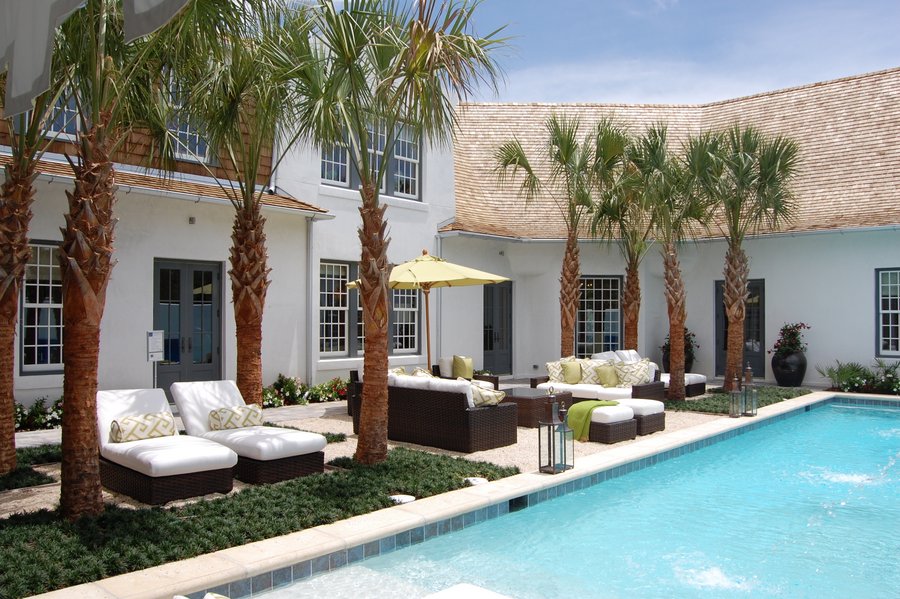 You guys are always sending me photos of great houses! Today I got an email from Leslie Evans, saying, "I am a huge fan of Hooked on Houses. Saturday I went to the Coastal Living Ultimate Beach House in Rosemary Beach. My first thought was…OMG, Hooked on Houses will totally love this house!"
So she sent me the photos she took and said I was welcome to share them with you.
Here they are, along with her (highly entertaining) commentary. Take it away, Leslie!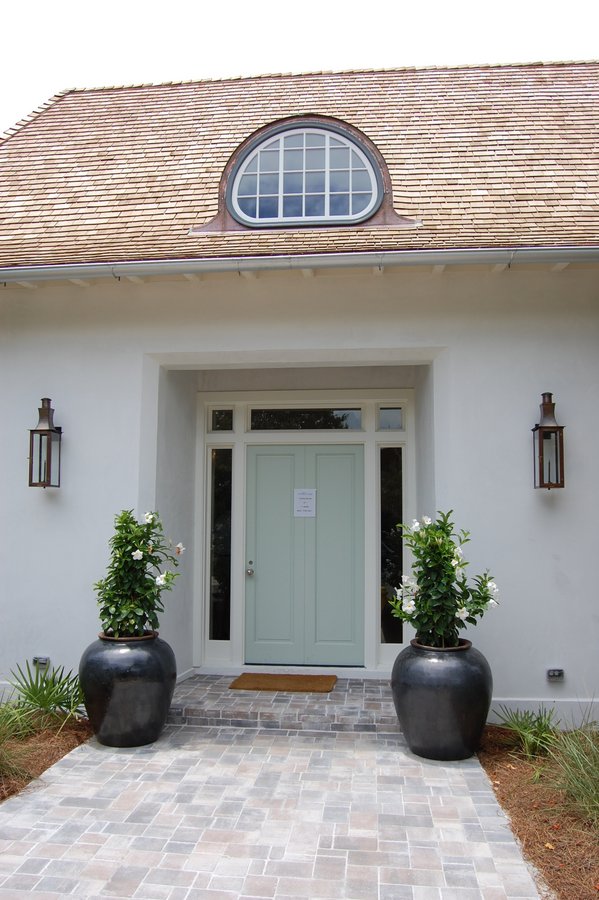 It's a very inconspicuous house from the outside and is only a couple of steps from the sidewalk. As you enter the door there's an oval foyer. The ceilings are very high and the walls are Venetian Plaster.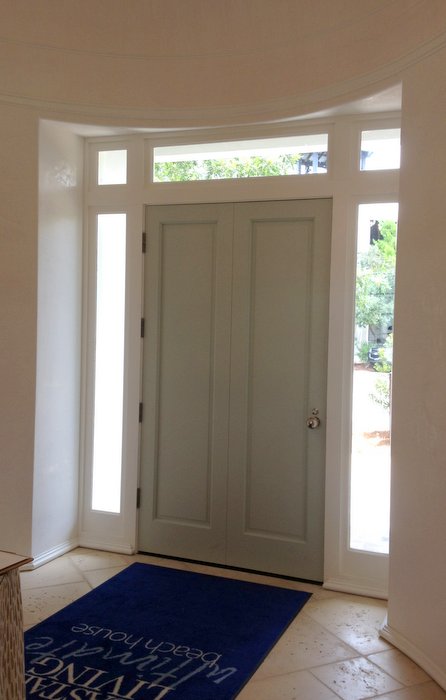 The house is so bright and inviting, you walk in and instantly relax because of the tranquil palette. You can't help but smile because the house feels happy.
I took a right and found Bedroom #2 with a full bath:
The room was painted with Pratt & Lambert Paints,
the walls were Moss Lake and the trim and ceiling was Seed Pearl.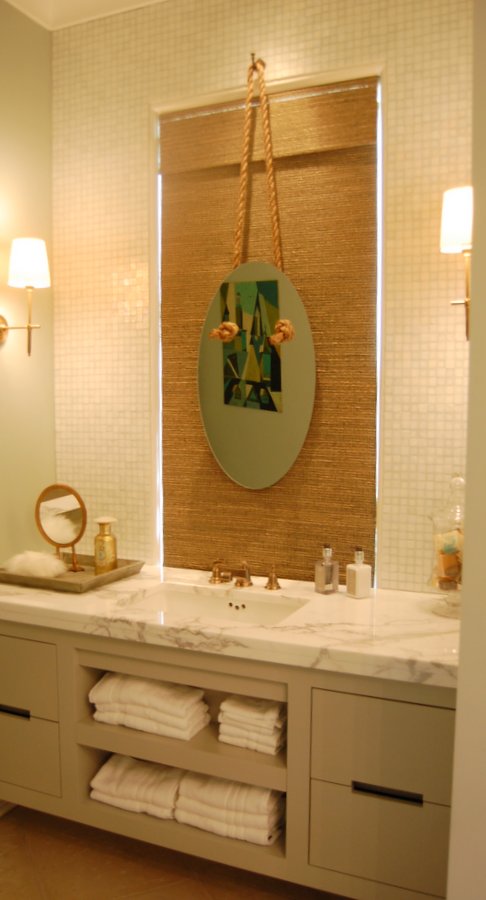 While the bath was impressive, I was enamored with the mirror that had duck feet: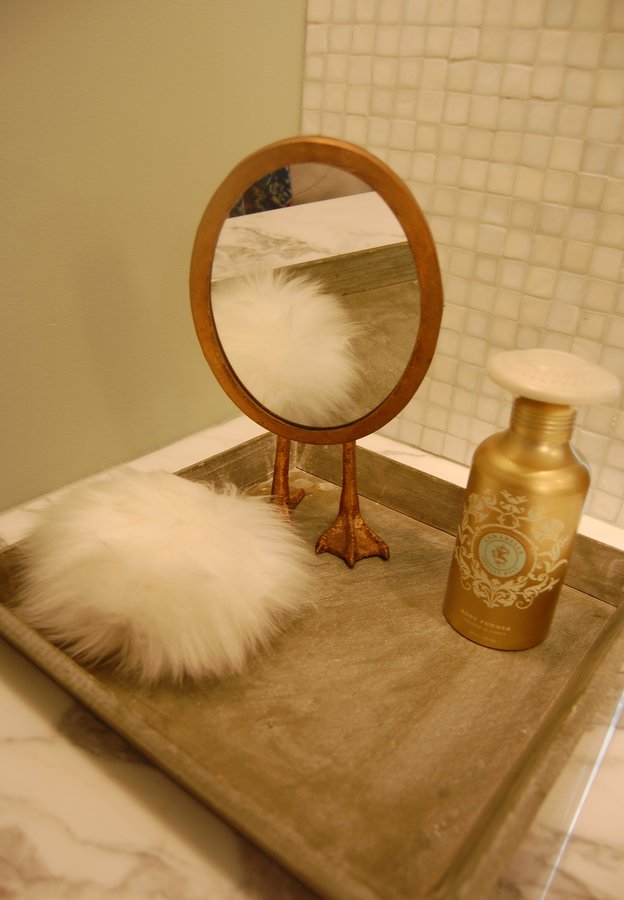 Photos don't do the open kitchen/living/dining room justice.
This is a showstopping room.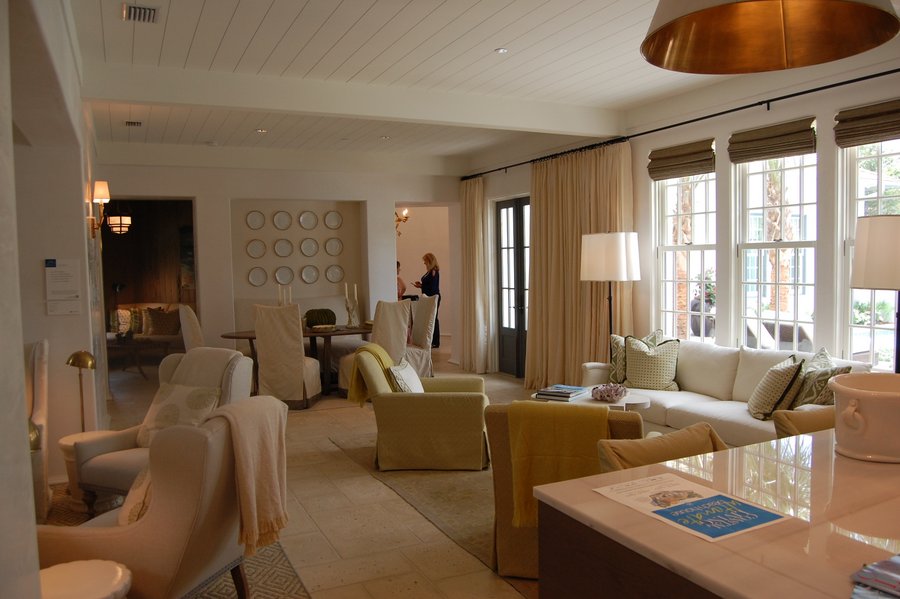 Again neutral, calming palettes, wall of windows, natural fabric and 100 places to sit and relax.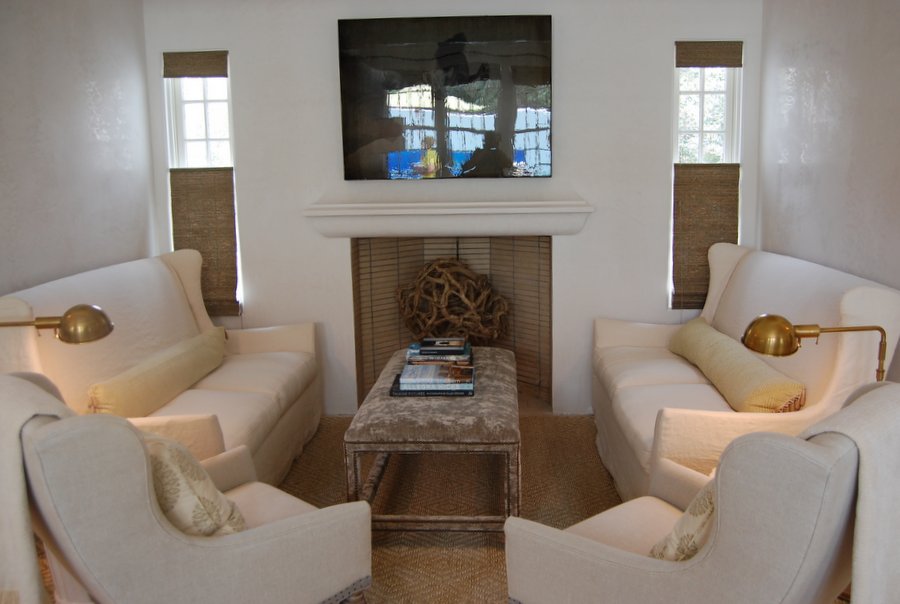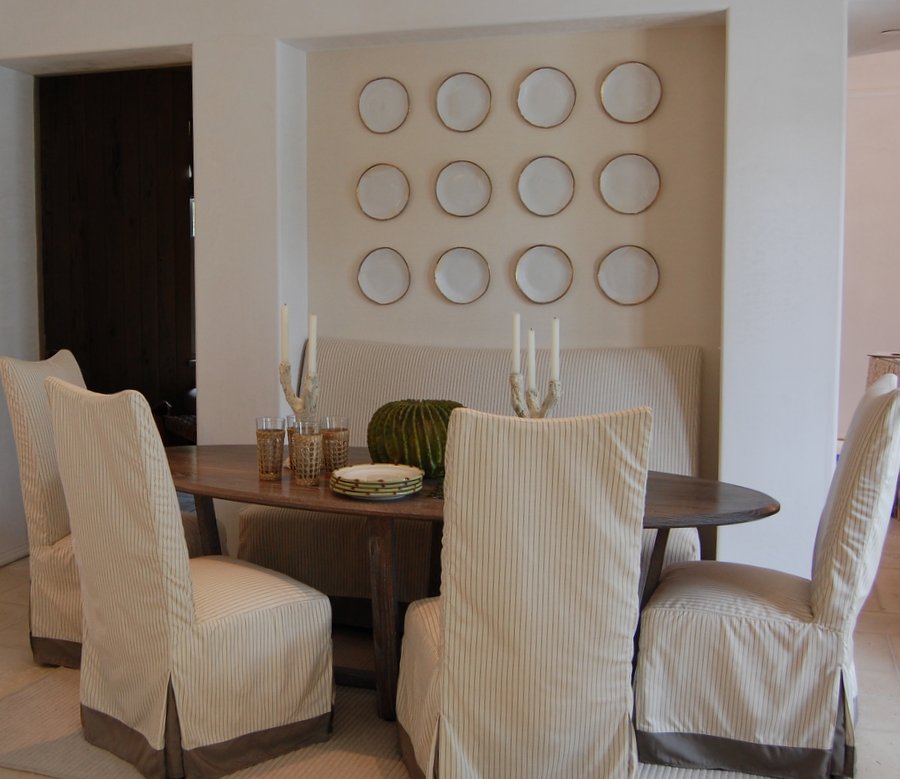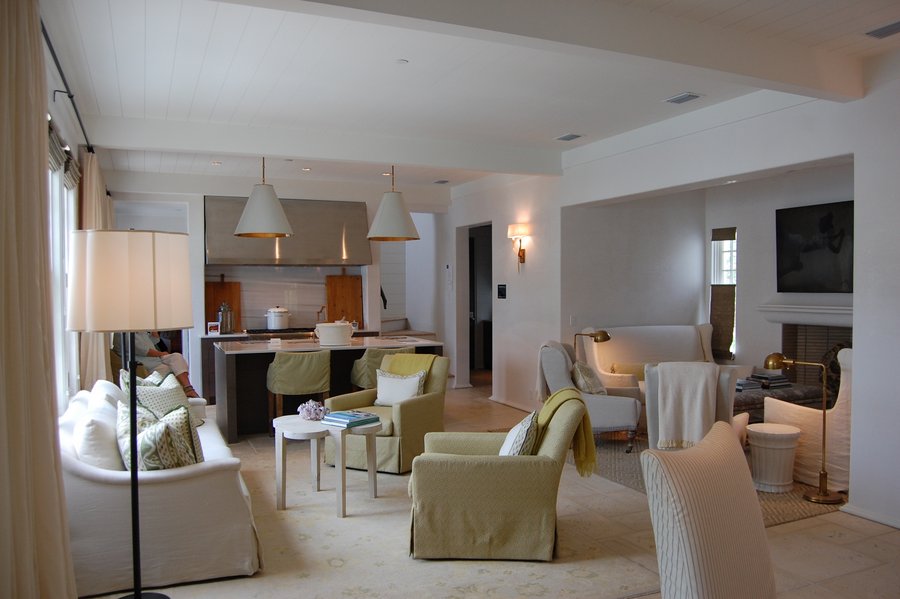 The Scullery was such a great idea. All the storage and cleaning was removed from the Kitchen/Great Room (AKA the Sexy Area).
There were Thermador dishwashers flanking both sides of the sink, the room was well stocked with Le Creuset. The counters and backsplash were white marble and open shelves lined the back wall for storage of white dishes and glassware.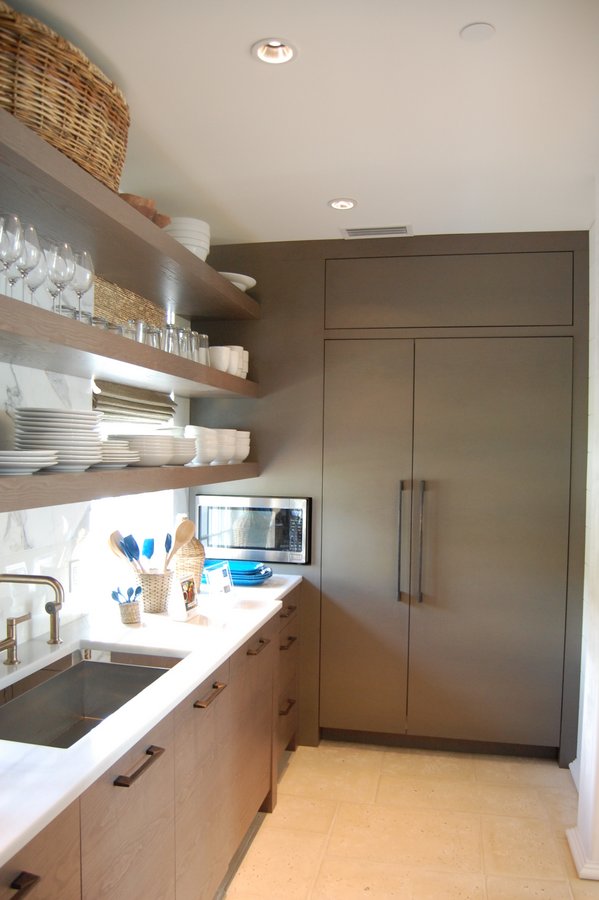 Yes, I opened the refrigerator and took a picture!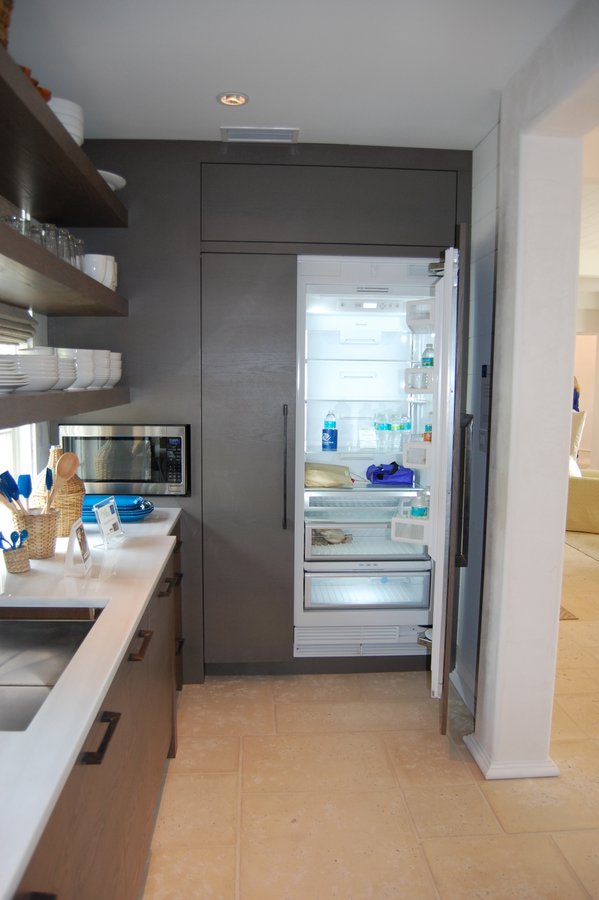 The beach house sleeps 18…EIGHTEEN…I know!
Here's the master bedroom, which has a wall of windows that face the courtyard: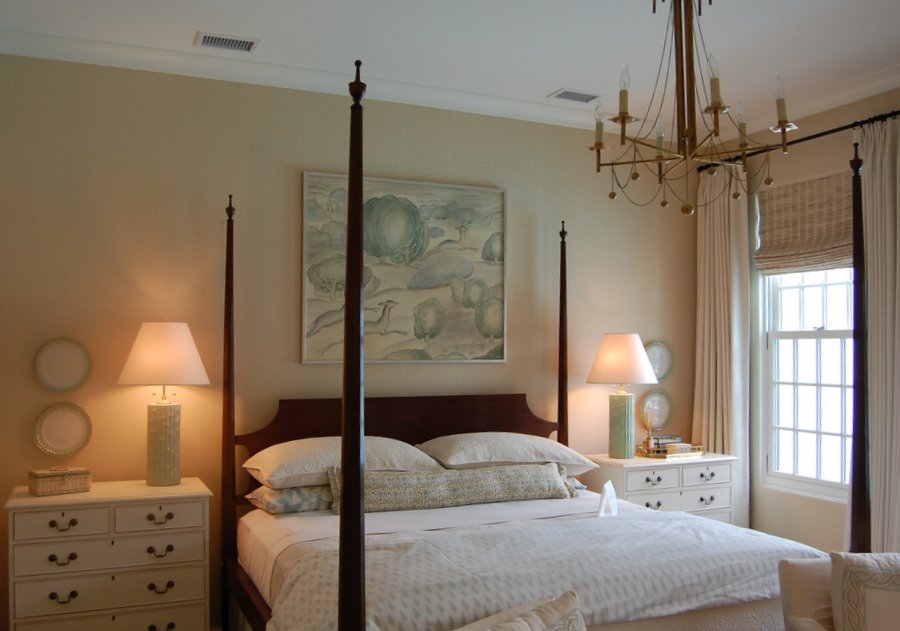 The Master Bath: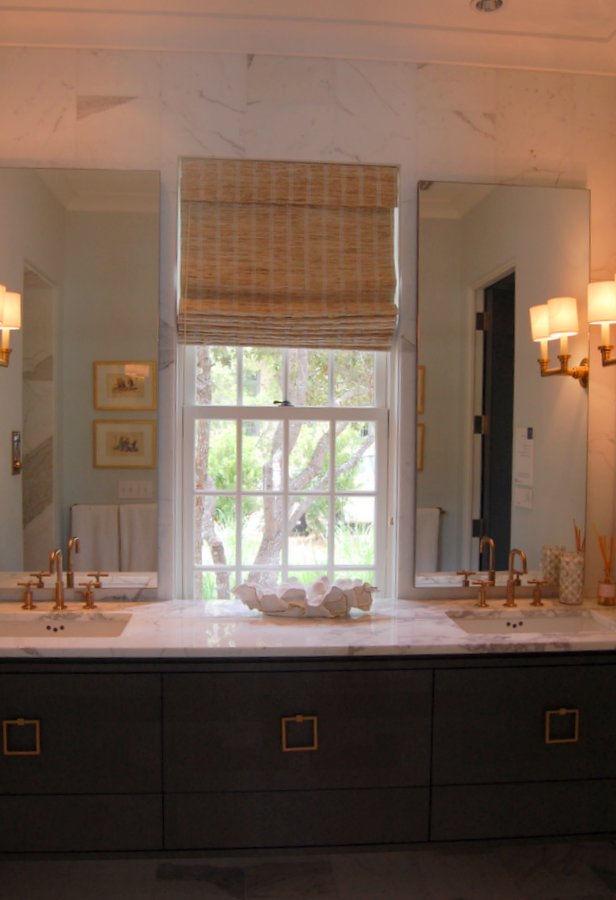 I loved the Bunk Bed room.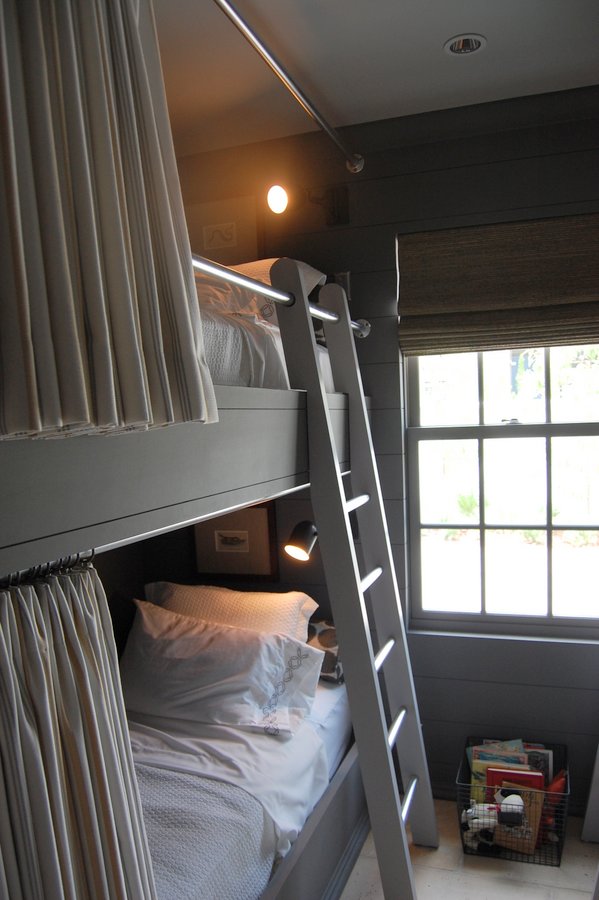 I realize plates are a huge decorating item. However I never understood why anyone would put plates in a bedroom.
Can you just imagine the Thanksgiving Dinner Conversation? "Oh Maggie such a lovely platter. Where did you get it?"
"Thank you, Aunt Mildred, I keep it over the bed in the guest room."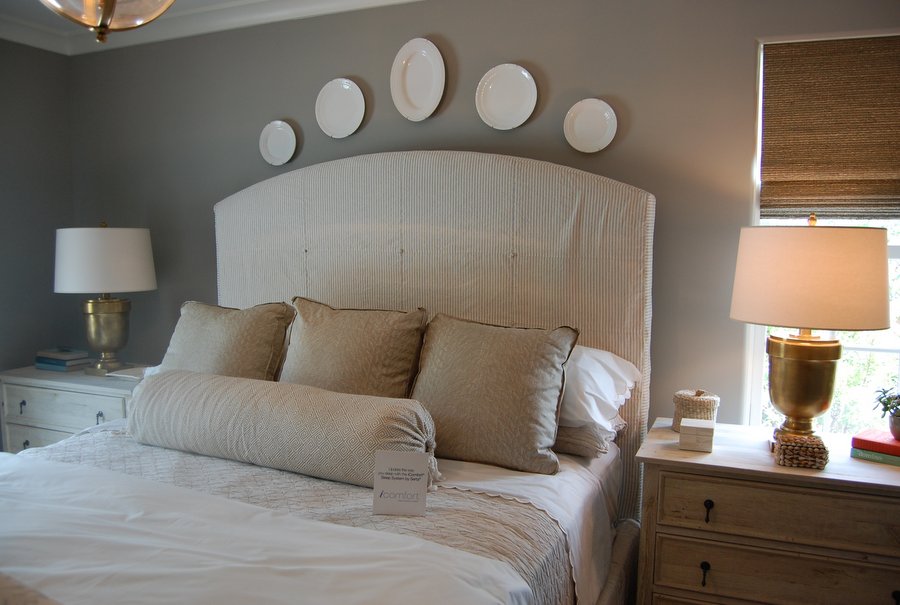 The Game Room: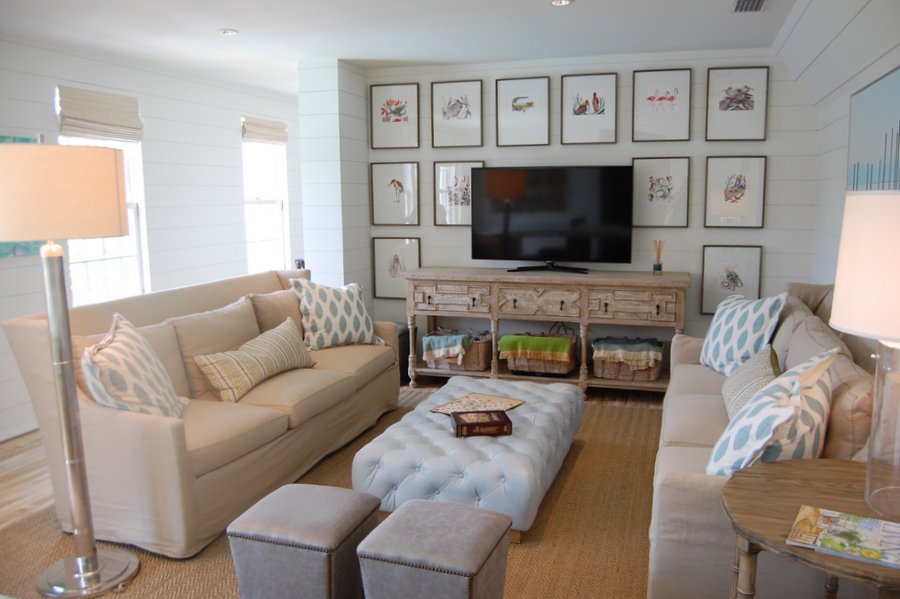 The decorator was Erika Powell of Urban Grace Interiors.
The Upstairs Bunk Room: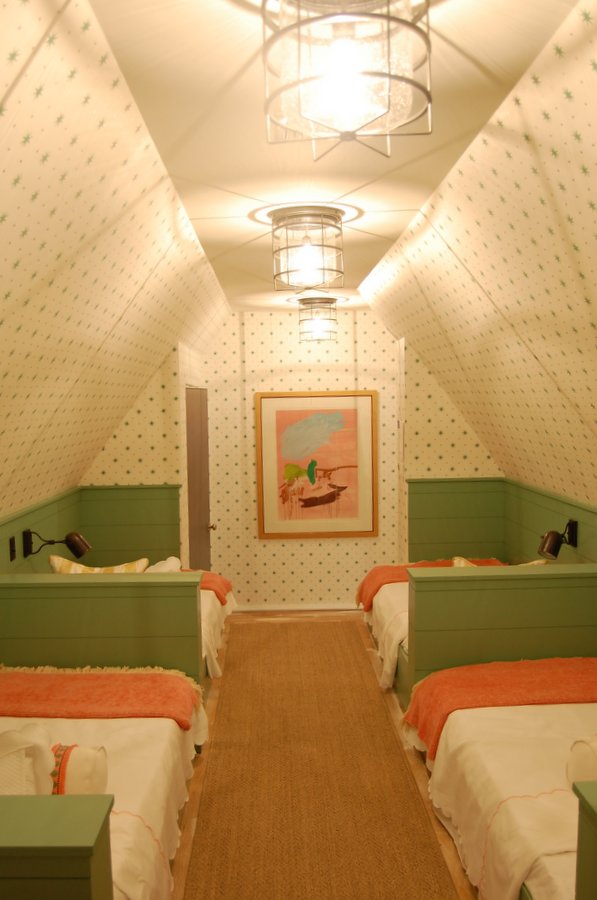 The entire house was built around the back courtyard/spa.
The pool had water spouts which that were soothing to listen to.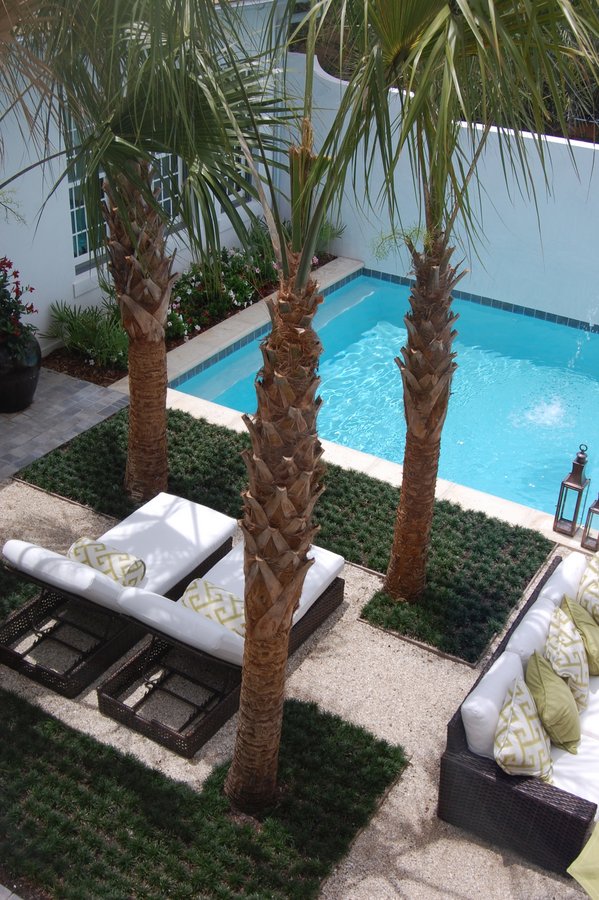 It was a wonderful home and was sold while being built.
While the area is referred to as the "Redneck Riviera," I assure you Rosemary Beach is a charming upscale "planned" vacation community. None of those College Spring Break Shenanigans happening here.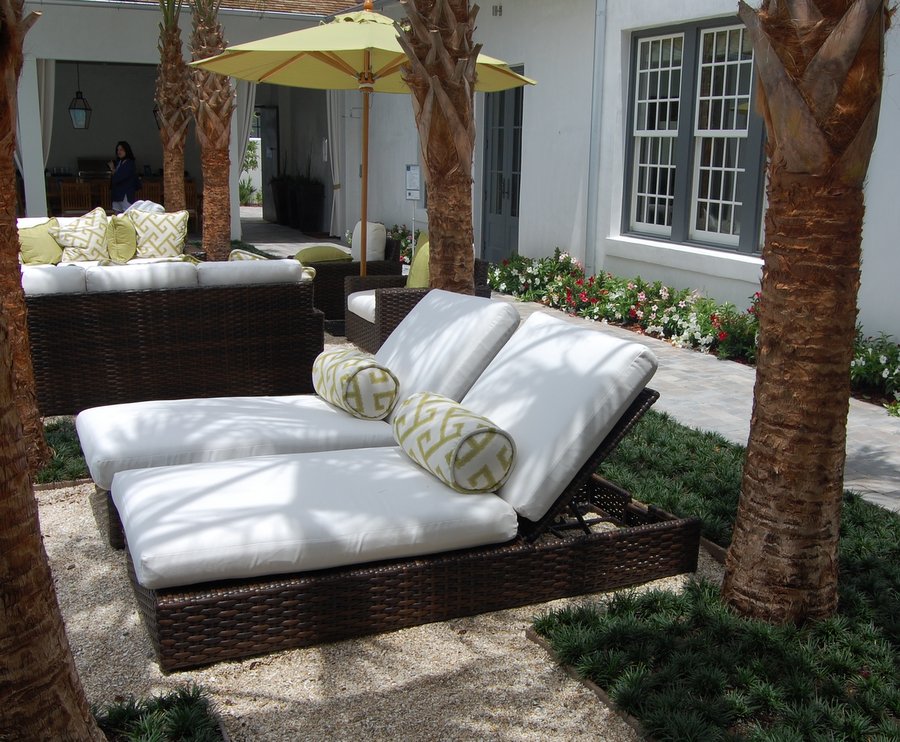 Thanks to Leslie for giving us the tour! I know how hard it is to get decent photos in a show home like this, and she did a great job.